Hummus in a delightful snack, made from chickpeas that is an excellent pairing with pretzels, crackers, or chips for dipping. Hummus is usually mixed with things like roasted red peppers, caramelized onions or another healthy vegetable option since it's a traditionally vegan dish. But now, hummus also comes in dessert flavors.
A company called Delighted by Hummus, has introduced dessert flavors for hummus, including brownie and snickerdoodle flavors that have gotten rave reviews online. The brownie batter flavor has the texture of cookie dough, without all the guilt that comes with the calories or eating it raw.
The ingredients in this chocolate bowl of goodness include chickpeas (garbanzo beans), coconut oil, water, coconut milk, organic turbinado sugar, sea salt, unsweetened cocoa powder, pure vanilla extract, and cultured dextrose (dairy-free, all natural digestive enzyme).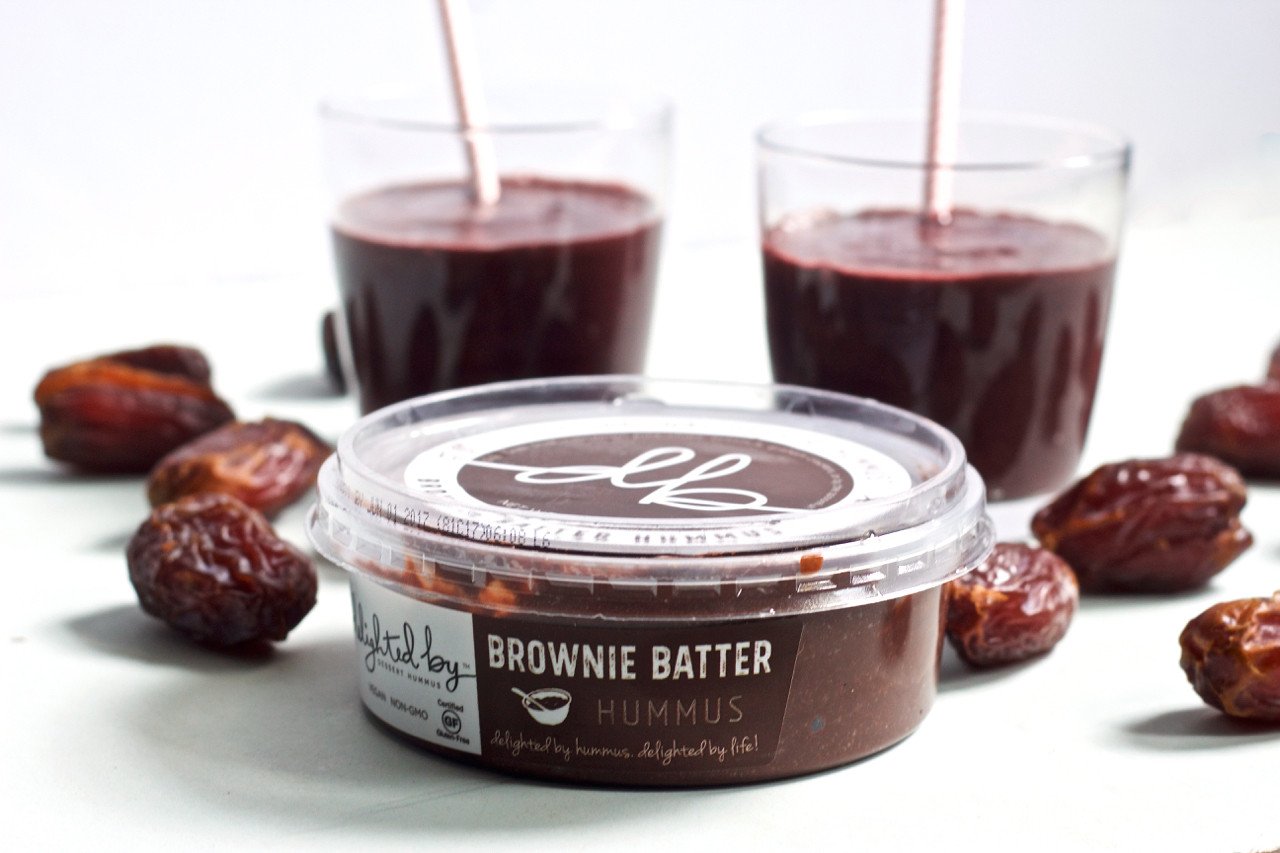 One of the best parts of this new dessert hummus is that people are encouraged to top it just like they would a regular dessert. Eat the brownie batter flavor plain with a spoon, or add some colorful sprinkles on top. Open the vanilla bean flavor and pour in some mini chocolate chips to taste like you are eating real chocolate chip cookies. Or use the choco-mint flavor as a topping or icing on cookies, cakes or toast for an added sweetness.
This new product was actually featured on the entrepreneurial show "Shark Tank" late last year and is now in grocery store chains and major retailers like Walmart and Target across the United States. An eight-ounce cannister of this dessert hummus retails for about six dollars, and there are more flavors as well, including pumpkin pie and red velvet hummus.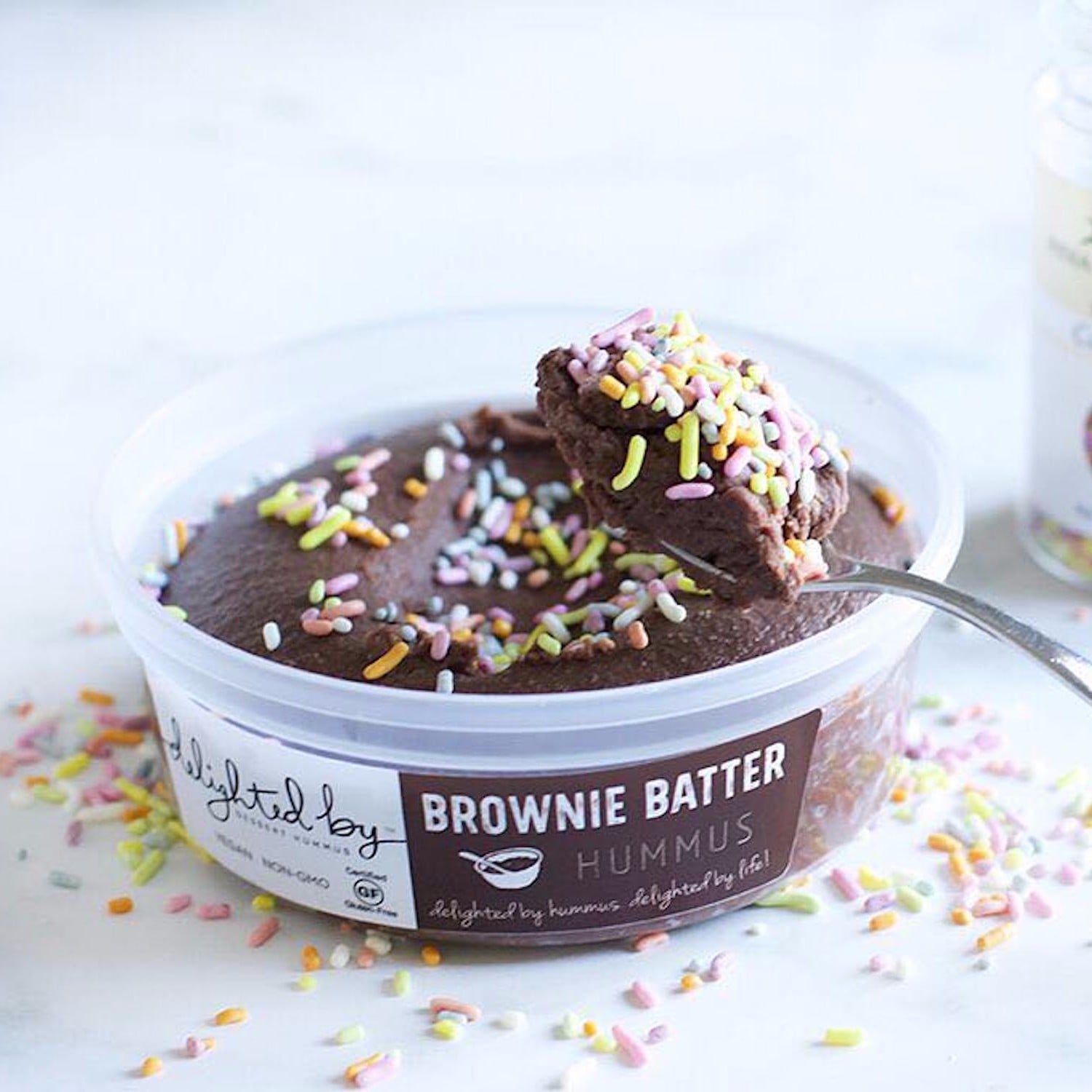 All of these dessert hummus flavors are also available to purchase online via the Vegan Essentials website, although customer demand is high so these flavors will sell out quickly.