Paul W. S. Anderson returns to the subgenre of adapting video games into movies. His notable additions to the genre include the profitable Resident Evil film franchise which, despite being a bit more divorced from the material, went on for seven films starring Milla Jovovich in the lead. Now he takes on another Capcom game and once more has cast Milla in the lead.
Monster Hunter is a game all about hunting down monsters and making a living in a fantasy world where such beasts can exist. The first game started in 2004 but really exploded onto the gaming scene more recently in 2018 with the release of Monster Hunter World. It was around this time when production on the film was announced as well which may explain why this picture will be so different. Anderson's take on the Monster Hunter franchise will find a US Military unit being transported out of time and into the fantasy world where monsters run amok. Action and excitement follow, hopefully.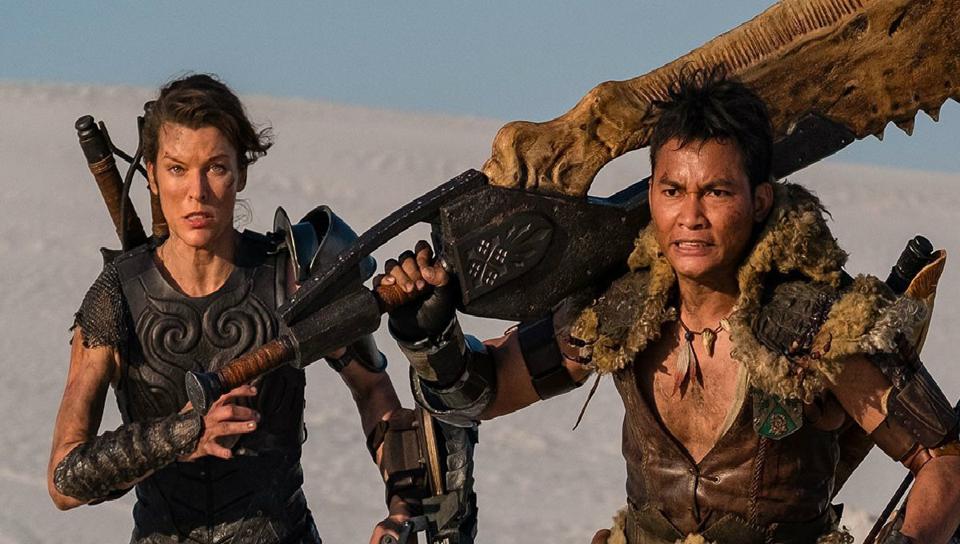 Check out the trailer and read the synopsis below:
Behind our world, there is another: a world of dangerous and powerful monsters that rule their domain with deadly ferocity. When an unexpected sandstorm transports Captain Artemis (Milla Jovovich) and her unit (TI Harris, Meagan Good, Diego Boneta) to a new world, the soldiers are shocked to discover that this hostile and unknown environment is home to enormous and terrifying monsters immune to their firepower. In their desperate battle for survival, the unit encounters the mysterious Hunter (Tony Jaa), whose unique skills allow him to stay one step ahead of the powerful creatures. As Artemis and Hunter slowly build trust, she discovers that he is part of a team led by the Admiral (Ron Perlman). Facing a danger so great it could threaten to destroy their world, the brave warriors combine their unique abilities to band together for the ultimate showdown.
Monster Hunter is currently set for a theatrical debut on December 30th, 2020.