Numerous films this year have been debating whether they're going to hold out for the theater or just go straight to VOD. Of the films still hoping to hit theaters, the likes of Tenet, Soul, Wonder Woman 84, No Time To Die, and Dune are still hoping to hit the big screens in America once they reopen this fall. Others, however, are aiming for next year as with Ghostbusters: Afterlife, Minions: The Rise of Gru, and The Eternals. A sure bet at this point is that films will be heading home to VOD as many films have favored this route, the latest being Bill & Ted Face the Music and Disney's Mulan, albeit through a cryptic means of purchasing the film through Disney+.
It's safe to say, however, that smaller films are finding their audience in their retreat to VOD as plenty of cheaper films are favoring this route. Antebellum is the next film to take this turn, a horror/thriller starring Janelle Monáe and directed by Gerard Bush and Christopher Renz. The film, which seems to jump around in time with its questioning of the slavery era, was originally set for a theatrical debut in April 2020, but the Covid-19 pandemic has forced the filmmakers to seek an audience at home.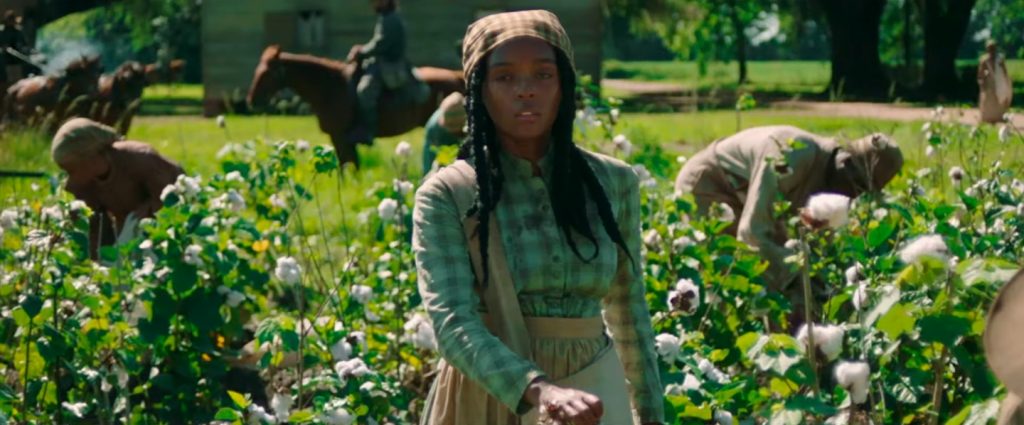 Joe Drake, Chairman of the Lionsgate Motion Picture Group distributing the film, divulged the reason for this move:
"While the theatrical experience will always be the heart of our business, we are thrilled that we are able to seize the opportunity to match Gerard and Chris's urgent and immediate film with a release strategy befitting this moment of extraordinary change."
Directors Gerard Bush and Christopher Renz seem to embrace the move as well:
"While we designed Antebellum to be consumed as a communal experience in the theater, we are thrilled by the unique opportunity we have to pivot to a different kind of communal moment in our culture. As we face the realities of systemic racism in our country, which have crescendoed to this current inflection point in 2020, we understand how imperative it is to bring Antebellum to the broadest audience possible, while also prioritizing health and safety. It is our ardent hope that by sharing our film widely, both nationally and internationally, we will transform the moviegoing experience from home into a true event."
Antebellum will be available on all VOD services on September 18th.