Oreo is one of the most beloved cookies in the world, and is so versatile it is available in dozens and dozens of flavors of cracker and creme. Oreos have been around since the 1960s and can be found in any type of flavor and sizes from miniature to thin Oreos to regular sized to double stuffed and even mega stuffed.
Now, you can enjoy Oreos in a variety of different ways, from eating them straight out of the package to baking with them. Oreo recently introduced a new product called Oreo Cookie Crumbles, which is an entire prepackaged bag of crushed Oreo chocolate cookie pieces.
It's a smart product move, seeing as Oreo pieces has been a popular topping on ice cream and desserts for restaurant chains across the country. The cookie pieces are available in one size, and are filled with crushed Oreo cookie pieces, which are made from real cocoa. Right now, they are available in a sixteen-ounce bag size.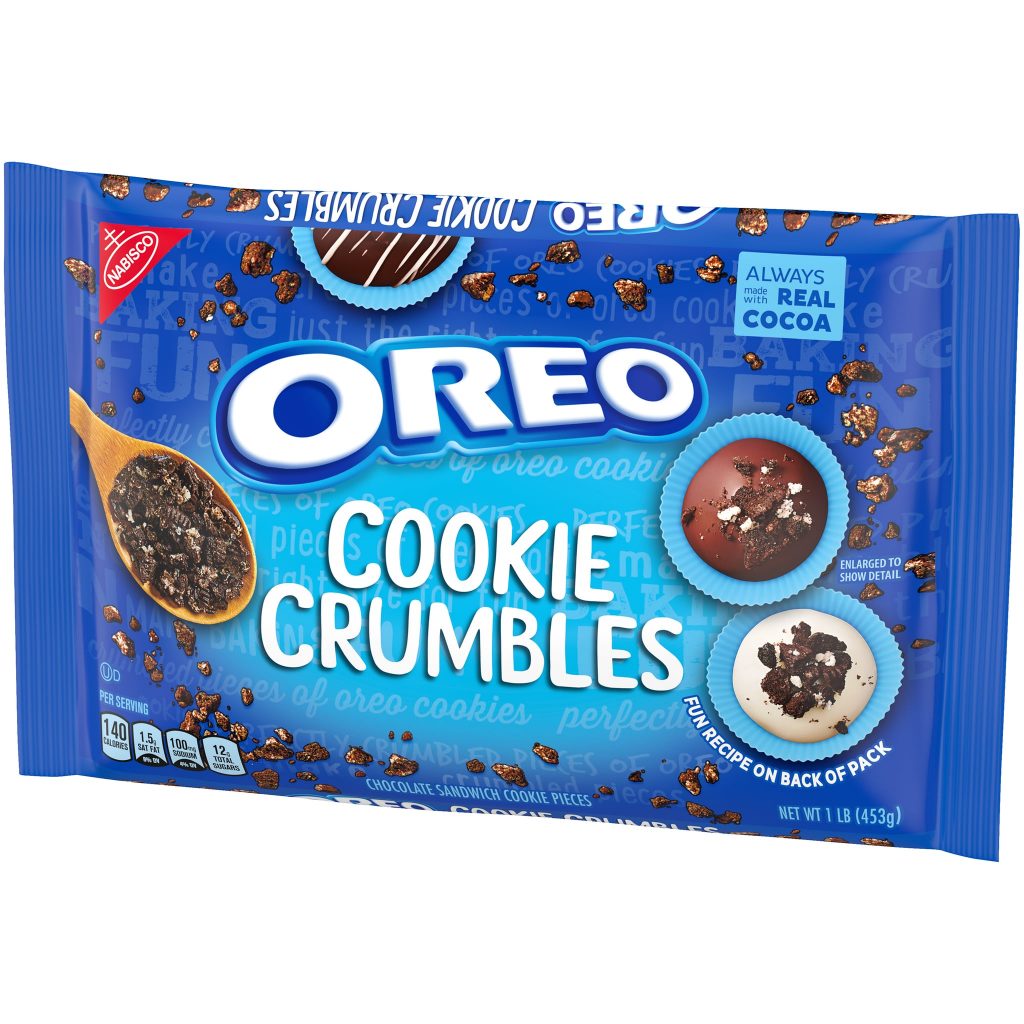 Social media users have spotted the these Oreo cookie crumbles at Reasor's, which is a regional grocery store chain in Oklahoma. Other users have found this new product at Stop & Shop. It's unclear whether these new Oreo cookie crumbles will be a limited edition item or if they will expand to other regions and major grocery store chains across the country.
The packaging includes the well-known Oreo logo with the iconic blue packaging. There is a small wooden spoon with a bunch of chocolate cookie crumbles on it and more pieces around the left side of the package.

On the right side of the package, there are two different truffles, one with chocolate flavor and one with vanilla. Each of the truffles is topped with Oreo cookie crumbles, although truffles are not included in the package.