Bernard Arnault & Helene Mercier
Helene Mercier was born in 1960 in Montreal, Canada. She started showing interest in piano at a very young age and joined the Vincent d'Indy School of Music at six. She has won awards at Quebec and Canadian Music competitions. Mercier has been specialized in classical music and has performed all over the world.
Helene Mercier met Bernard Arnault in 1989 at one of the dinner parties, who is the wealthiest French Billionaire and the chairman and CEO of LVMH. They both got married on September 23, 1991.
Helene has joined hands with her husband's business, and both have lent their hands on substantial charitable contributions. They have pledged around $222 million to restore the Notre Dame Cathedral in Paris, which has caused the fire on April 15, 2019.
In August 2019, they again pledged $11 million to help fight wildlife burning in the Amazon, an initiative sponsored by G7.
Forbes has reported that Bernard Arnault's net worth is $196.8 billion, and he has overtaken Amazon founder Jeff Bezos to become the wealthiest person in the world.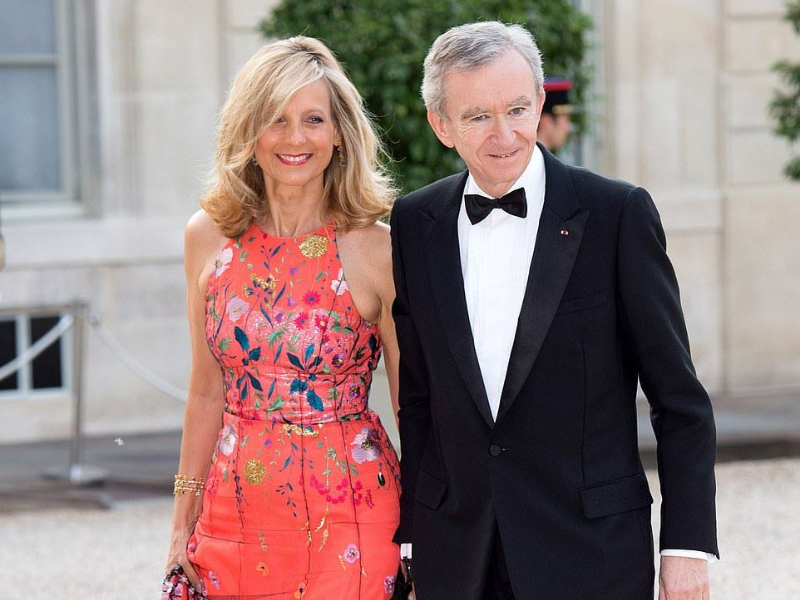 Bernie Ecclestone & Fabiana Flosi
Fabiana Flosi was born on June 6, 1970, in Houston, Texas. She completed her graduation from "The University of Sao Paolo" in 1998. She was working for International Publicity which promotes Brazilian Grand Pix, and further, was promoted as V.P. of marketing as the Vice president of marketing for the racing company.
Fabiana met Bernie Ecclestone, the CEO of Formula 1, at the World Sports Council in 2009 and started dating. They both got married in April 2012, and she is the third wife of Bernie. She is almost twice the age of her husband.
Fabiana studied law and has been helping Ecclestone in his Formula 1 legalities. A British business is assumed to have a net worth of $3.3 billion.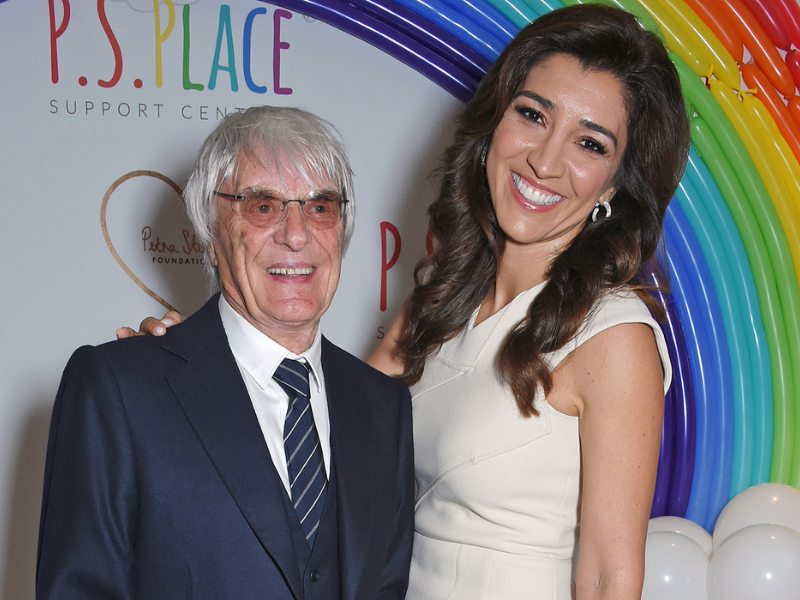 Francois-Henri Pinault & Salma Hayek
On September 2, 1966, Salma Hayek was born in Coatzacoalcos, Veracruz, Mexico, born to a Spanish mother and Lebanese father. She has been dropped out of university and started pursuing her acting career in Mexico. She then moved to Los Angeles and landed to get a lead role opposite Antonia Banderas in Desperado, 1995. She did not turn back in her acting career and started engaging herself in the production unit. She started her own production company Ventana Rosa.
Her passion for filmmaking culminated in her production and starred in Frida, 2002, a biopic about the Mexican painter Frida Kahlo.
Salma started dating French entrepreneur Francois in 2006, who is the chairman and CEO of Kering. They both got married on Valentine's day in 2009 in Paris, France.
Hayek has been extensively raising awareness about violence against women and discrimination against immigrants. She founded her charity, The Salma Hayek Foundation, which supports organizations giving aid and raising awareness for battered women.
Her estimated net worth is $200 million, and her husband Francois's estimated net worth is $7 billion.