Money cannot bring you happiness no matter how rich you are? A man who can be wealthy cannot give him satisfaction without a woman in his life. There can be a woman in their life who can drive them into being successful business people.
These multimillionaires have found their matches which are very powerful and have mastered themselves in their way. Let us look at some of the powerful women who stood up for these wealthiest men.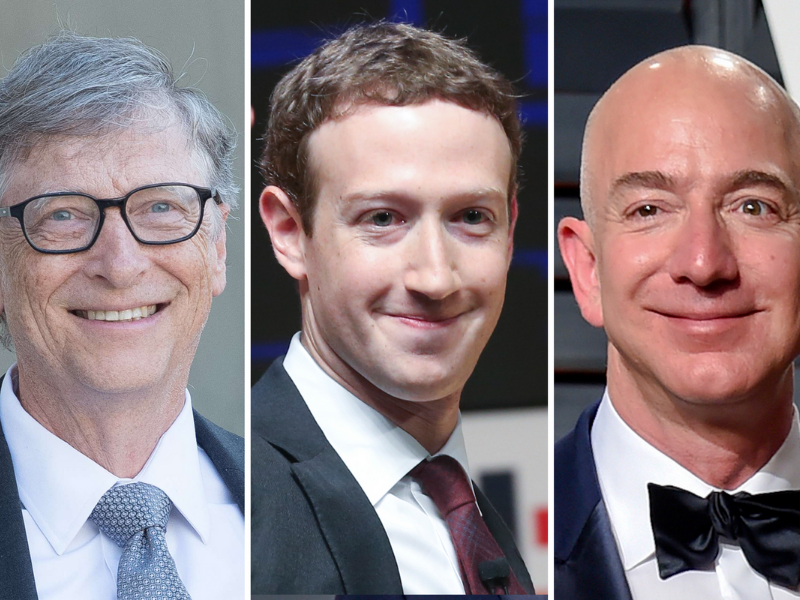 Larry Page & Lucinda Southworth
On May 24, 1979, Lucinda Southworth was born in the U.S. to Dr. Van Roy Southworth and Dr. Cathy McClain. She has a Ph.D. in Biomedical Informatics at Stanford University. She is also an American scientist, researcher, and philanthropist. Lucinda got married to Larry page, who is a co-founder and CEO of Google and Alphabet.
On December 8, 2007, both got married at Necker Island, a secluded island in the Caribbean owned by Larry's best friend Richard Branson, a founder of Virgin Group.
Lucinda and Larry Page founded their charity organization called Carl Victor Page Memorial Foundation. They have recently donated $15 million to West Africa, where the entire nation suffers from the Ebola Virus pandemic. Not only this, Lucinda has been very active on her mother's charitable organization McLain Associations for Children and Stepping Stones International Organization, where they are serving mentally and physically disabled children. She has also worked for relief charities in West Africa.
Both the couple's net worth is estimated to be around $50 billion. Larry's net worth is $117 billion, and he stands as the 8th richest man in the world, reported by Forbes 2021.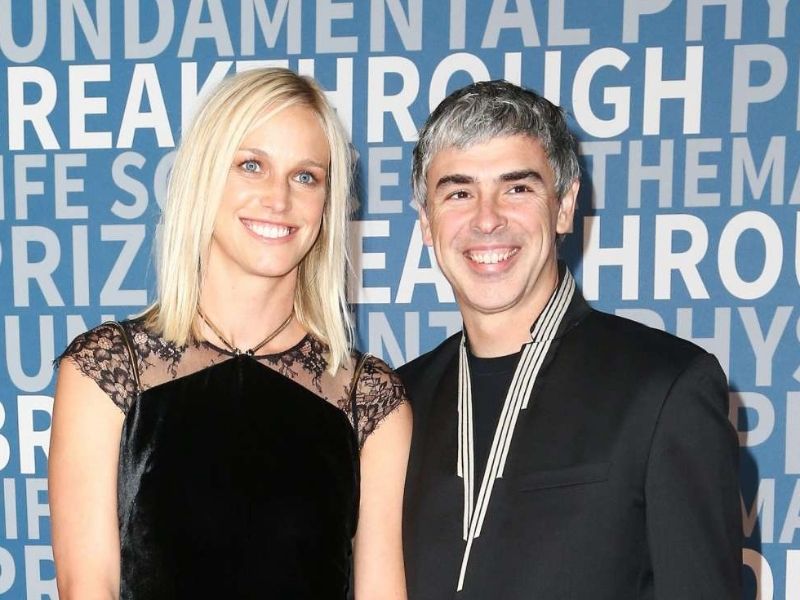 Steve Wynn & Andrea Hissom
On January 1, 1970, Andrea Hissom was born in the U.K to British financiers Victor Danenza and Arlene Novack. She is the niece of Ben Novack, the developer of the Fontainebleau Miami Beach Hotel. Andrea started her career as a social worker. Andrea got married to Steve Wynn on April 30, 2011, is a real estate businessman. Steve Wynn is the owner of Wynn resorts and former CEO and chairman of Mirage Resorts.
Andrea met Steve Wynn, who is 21 years senior to him at French Riviera in 2008, where he was still married to his first wife, Elaine. She has stood by Steve, who was facing despite allegations of sexual misconduct in 2018. Steve Wynn's net worth is approximately $3.1 billion.