As is has been expected for quite some time as rumors stirred, Wonder Woman '84 is indeed changing its theatrical release date again. The film had originally set its sight at beginning of the year to debut in June but the Covid-19 outbreak and shutting down of theaters changed those plans. Trying to not to have much overlap with WB's Tenet, which the studio clearly wanted to be their big return for the cinema, Wonder Woman was moved to August. Then it moved to October. Now it's looking at though we won't be seeing this picture until snow is on the ground.
Warner Bros announced that Wonder Woman '84 has shifted from its previous timeslot of October 2nd to December 25th. However, it remains to be seen whether WB will keep the film in this spot and not clash with the rest of the competition. Specifically, it's own movies. Warner Bros is hoping for Denis Villeneuve's Dune to be the big blockbuster when it releases in December. And though it'll have a few weeks to prove itself before Wonder Woman enters the theaters, there's a chance it may lose the box office for sharing so much of it, not to mention what other films may siphon off during the holiday season.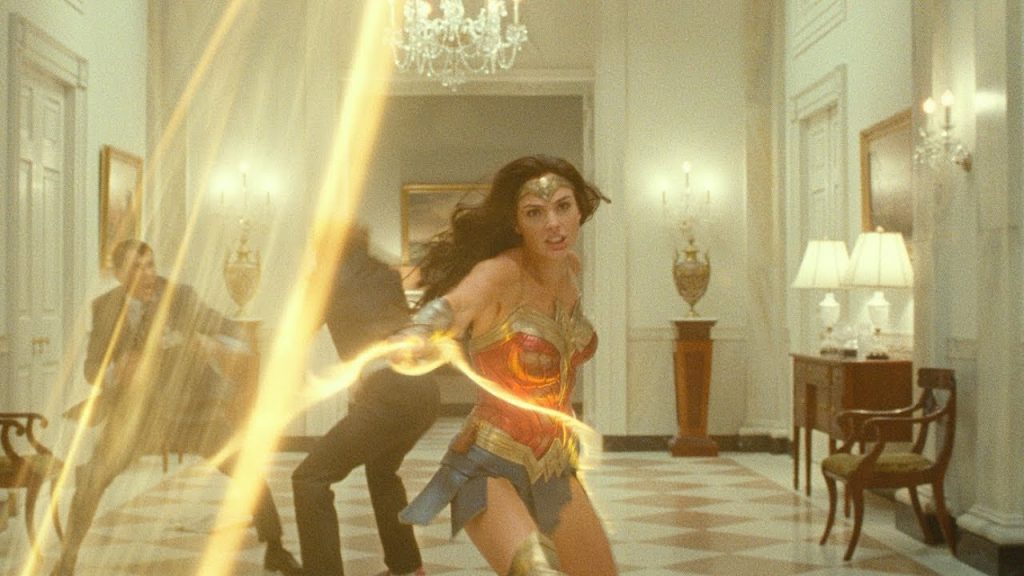 Of course, the future of cinemas remaining open is still very much uncertain. For all we know, winter may bring a big spike in Covid-19 cases and deaths, forcing cinemas to shut their doors yet again. As it stands, it seems WB is hoping to get as many of their films into theaters this year as they possibly can, which could be due in part to meeting the requirements for Academy Awards nominations next year, despite the window and requirements having shifted during these uncertain times. This is not to say that WB has high hopes for Wonder Woman '84 being an awards contender but you never know. We live in strange times.