As movie studios move most of their Spring releases to VOD, Summer titles are now becoming a greater concern as it seems the lockdown for this pandemic may go on longer than expected. Will movie theaters re-open by May or June? We can't quite say and that unknowing nature of the future has studios scrambling to reorder their theatrical debuts. We've already seen Marvel shove back Black Widow to an unknown date and now there's another female superhero being delayed by the Coronavirus.
Wonder Woman '84, the sequel to the 2017 DC Comics hit Wonder Woman (and more or less a prequel to Justice League), has been pushed back from its June release date, though not as far back as one may think. Warner Bros is trying to play things mildly save by moving Wonder Woman '84 from June 5th to August 14th. Warner Bros. Pictures Group chairman Toby Emmerich opened up to Variety about this decision to move the dates.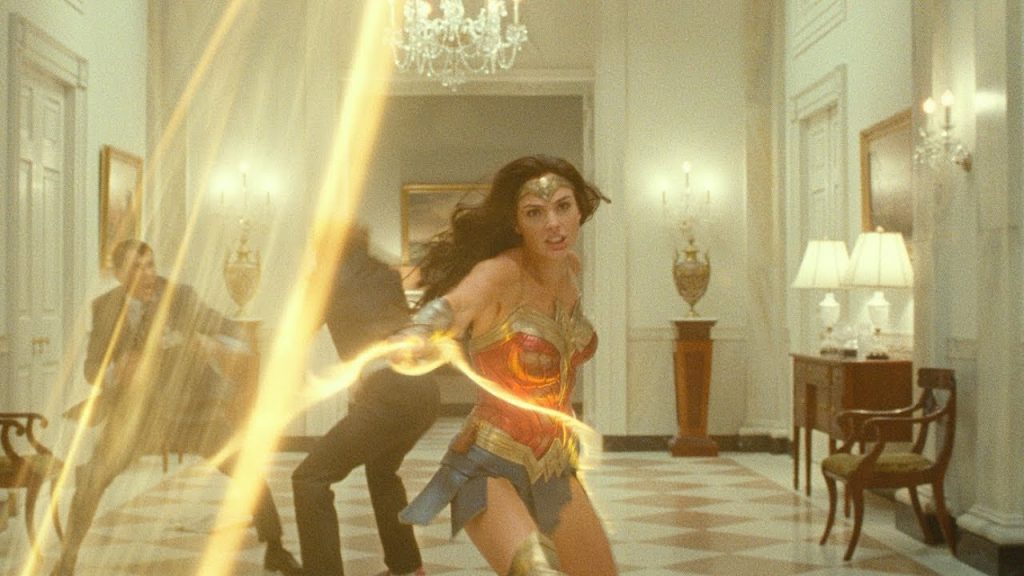 "When we greenlit Wonder Woman 1984, it was with every intention to be viewed on the big screen and are excited to announce that Warner Bros. Pictures will be bringing the film to theatres on Aug. 14. We hope the world will be in a safer and healthier place by then."
This is a bit more reassuring than Warner Bros's past cancellation of summer titles that have included Lin-Manuel Miranda's musical In the Heights pulled from June 26th and the animated Scooby-Doo movie, Scoob, originally slated for May 15th. Both films have pulled out and have no firm dates set for the future as of this writing. But it does seem that Warner Bros is banking on when this whole pandemic blows over that Wonder Woman will be their first blockbuster to hit theaters this summer, for how little of it remains for theaters.