There seem to be only two choices now for movies hoping to make their return to the theater. Either the studios push them back further into 2021 (No Time To Die, Dune) or they go to VOD/streaming instead (Antebellum, My Spy). One studio that has been particularly stubborn about keeping to theaters has been Warner Bros. Though they already announced Dune wouldn't be having a theatrical debut in December 2020, the studio is still holding out hope that Wonder Woman 84 can swoop in to save Christmas for its theatrical debut of December 25th, 2020.
Recently on Twitter, the director Patty Jenkins spoke a little more on what's going on with the release of the Wonder Woman sequel. In response to another tweet, she wrote:
Direct to streaming is not even being discussed. We are still 100% behind the theatrical experience for #WW84 and supporting our beloved theater business.
So if you were hoping that Wonder Woman 84 would somehow make a transition to VOD or HBO Max later this year or early next year, you may not want to get your hopes up. Warner Bros has been quite insistent on their films returning to theaters, having positioned Christopher Nolan's Tenet in September to be the big return of blockbusters. Tenet's domestic box office failure though has made Warner Bros wary of releasing the rest of their films theatrically in 2020 and Wonder Woman is the final holdout. If it does finally get pushed back, the only DC Comics movie Warner Bros will have released this year in theaters will be Birds of Prey.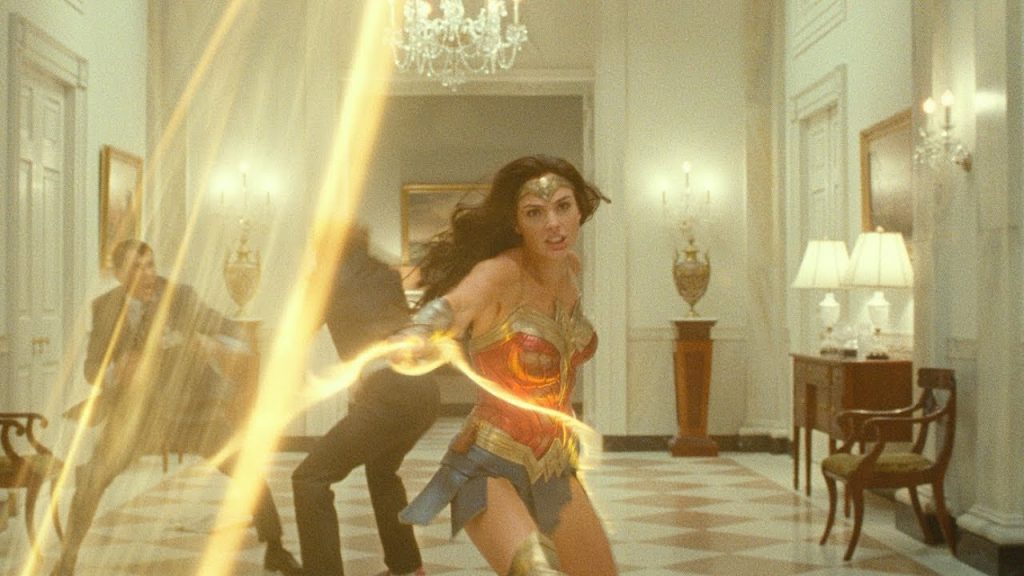 Wonder Woman '84 is the sequel to 2017's Wonder Woman and will find Gal Gadot playing the titular superhero once more. The story will be set in 1984 where she tackles new villains and makes a surprising reunion with old friends. It is currently scheduled for December 25th, 2020, but don't be surprised if we hear it's being pushed back in the next few days/weeks.