Renee Bercury has had the same orange rain jacket for over 20 years. If the jacket could talk, it would tell some amazing stories. Now she can say the jacket crossed the finish line at the 2018 Boston Marathon.
On the day of the race, Bercury, 62, and several members of her family lined up to watch the race. At one point, one of the runners approached their group, looking for something to stay warm amidst the freezing temperatures. Bercury ended up giving the man her orange rain jacket.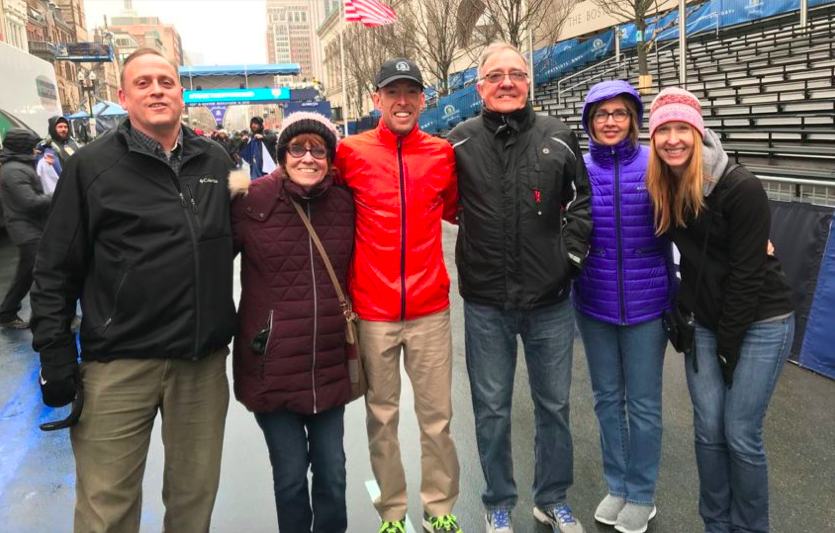 "He struck me as a person who was drowning and reaching his hand out for somebody to save him," says Bercury. "Then we kind of all looked at each other, the group I was with, and we said, 'Boy, I don't think he's going to make it.' He looked really bad."
However, as it turns out, the man who got Bercury's jacket, 27-year old Steven Stallis, was able to finish the race. Stallis, a teacher and cross-country coach from St. Louis, said he started to feel hypothermic around mile 15. But the jacket is just what he needed. He also promised Bercury and her family that he'd finish the race.
Soon after the race, he posted on social media in an effort to return the jacket to Bercury and personally thank her. Two days after the race, Bercury's phone was flooded with messages telling her that Stallis was looking for her.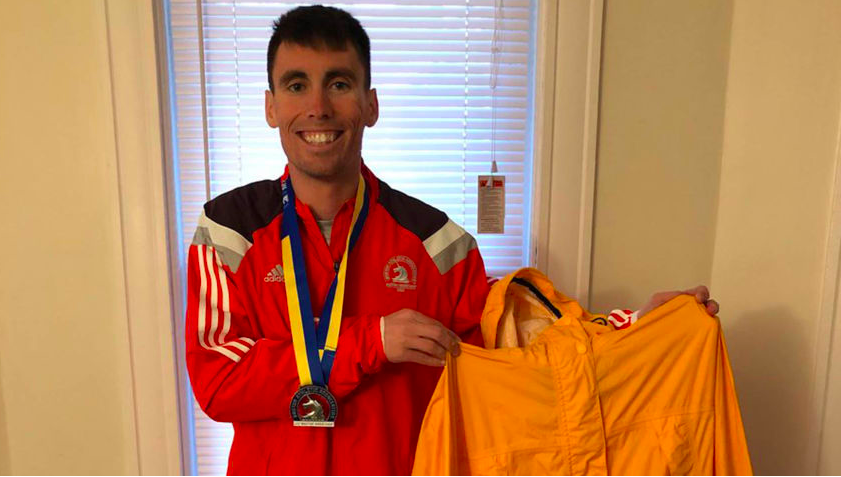 "I was just kind of overcome that he managed to finish and what he said — that it made the race for him and he got through the race," says Bercury. "I was just really happy."
Bercury and Stallis eventually connected on the phone, sharing their version of that day's events with the other. Stallis then sent the jacket back to Bercury. Now the two of them have an interesting story to tell about an old orange rain jacket.
"The Boston Marathon 2018 is always going to be memorable, for many reasons," says Stallis. "But I'll always remember the jacket and the story behind it and what happened."
[Images via Boston.com]