Going to college is not only a right of passage, it's also an opportunity to express who you are as an individual. Many people decorate their dorm rooms with posters or items from popular culture, movies, books, or sports, but some people's tastes are more obscure. Enrique Alcoreza, a junior at Trinity University in San Antonio, is a Whataburger superfan and has a decked out dorm room to prove it.
The college student, originally from El Paso, decorated his hallway in homemade Whataburger posters and signs last year after becoming a resident assistant, as a way to showcase to his residents what he loves most about college life. Word of the decorations made its way back to the popular local burger chain, who decided to give Alcoreza a dorm room makeover.  The room now includes Whataburger posters, pillows, blankets, and more.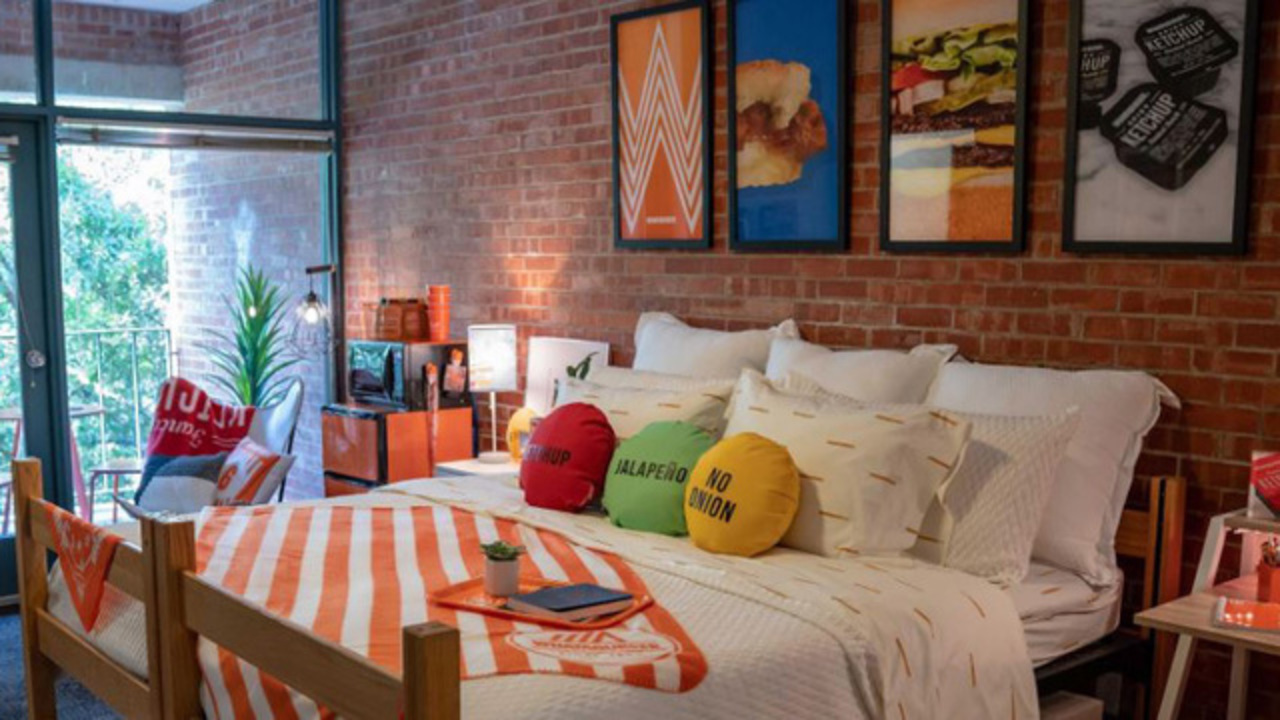 Some of the items in the dorm room are available from Whataburger's online store, while a majority of them were custom made especially for the college student. The color scheme largely keeps within the Whataburger colors, white and bright orange, with the familiar horizontal orange strip blankets, throw pillows and big orange footstool. The furniture is a mixture of light blue and, white and orange, with a baby blue folding chair, blue bedside table and white accented pillows and bed set.
Customized artwork of the Whataburger logo and various food options hang over the bed, with condiment inspired throw pillows. A variety of Whataburger cups and accessories sit on top of the dorm style fridge and microwave.
Alcoreza explained that he has eaten the entirety of the Whataburger menu, and it varies from location to location. His favorite menu item from Whataburger is the Green Chile Double, but he can only really get it in El Paso. "They rarely have that burger in SA but always in El Paso. It's SO good," according to Alcoreza.