Director Robert Rodriguez gave Netflix family audiences quite the surprise with an unexpected semi-sequel to The Adventures of Shark Boy and Lava Girl (2005). The kid-friendly superhero story, We Can Be Heroes, featuring a new generation of heroes trying to save humanity from the likes of evil aliens seeking to take over the planet. The film debuted on Netflix on Christmas Day and, as with a lot of Netflix releases around Christmas, it did amazing numbers. 44 million households tuned into the exciting adventure film which featured a young ensemble.
Due to this success, Netflix is already looking towards a sequel for the well-received superhero film for kids. This seems like an obvious move since Netflix has usually relegated their Christmas releases to be genre pictures such as Bright and Bird Box. But with We Can Be Heroes showcasing that there's a massive draw for families during this time of year, it's natural that Netflix would want to capitalize on this.
Robert Rodriguez certainly seems up for it as well. The director has mostly been known for his more violent action pictures spanning from El Mariachi to Alita: Battle Angel. But he's also been very committed to developing bombastic films for kids as well with his work on the Spy Kids franchise and numerous other fantastical tales aimed at a younger audience.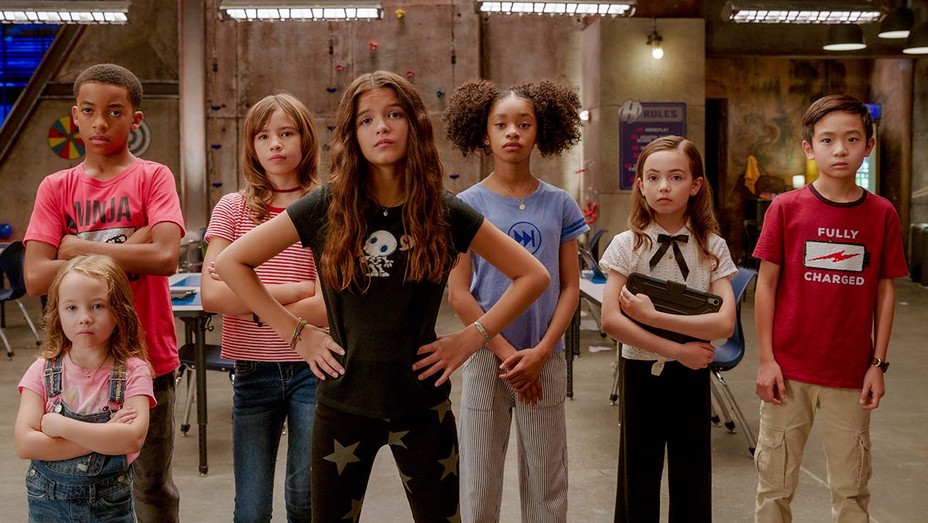 We Can Be Heroes has been considered a semi-sequel for featuring the return of Taylor Dooley as Lava Girl and JJ Dashnaw taking over as Sharkboy. Other notable names in the parental superhero cast include Pedro Pascal, Christian Slater, Boyd Holbrook, and Priyanka Chopra Jonas. The fresh and talented kid cast of young superheroes includes Yaya Gosselin, Vivien Lyra Blair, Isaiah Russell-Bailey, Akira Akbar, Lyon Daniels, Nathan Blair, Lotus Blossom, Hala Finley, Andy Walken, Dylan Henry Lau, Andrew Diaz, Sung Kang, Haley Reinhart, J. Quinton Johnson, Brittany Perry-Russell, and Brently Heilbron.
How much of this cast will return for the next film can't be said for sure. Time will tell what Rodriguez has in store next for these young heroes.