Sometimes packages get delivered to the wrong address, sometimes packages get delivered later than expected, and sometimes packages don't get delivered at all because there is a bear in the driveway. One woman in North Carolina learned this first hand when she opened her mailbox to a note from her local UPS driver that her package couldn't be delivered, and the reason given was that there was a bear in her driveway.
According to the woman, Marcy Lanier, the UPS note was placed in the mailbox of her Asheville home, which is located out on the main road and not near her front door like some other residences. She uploaded a photo of the note left by her local UPS driver and the reason for the failed delivery made the photo spread across the Internet quickly.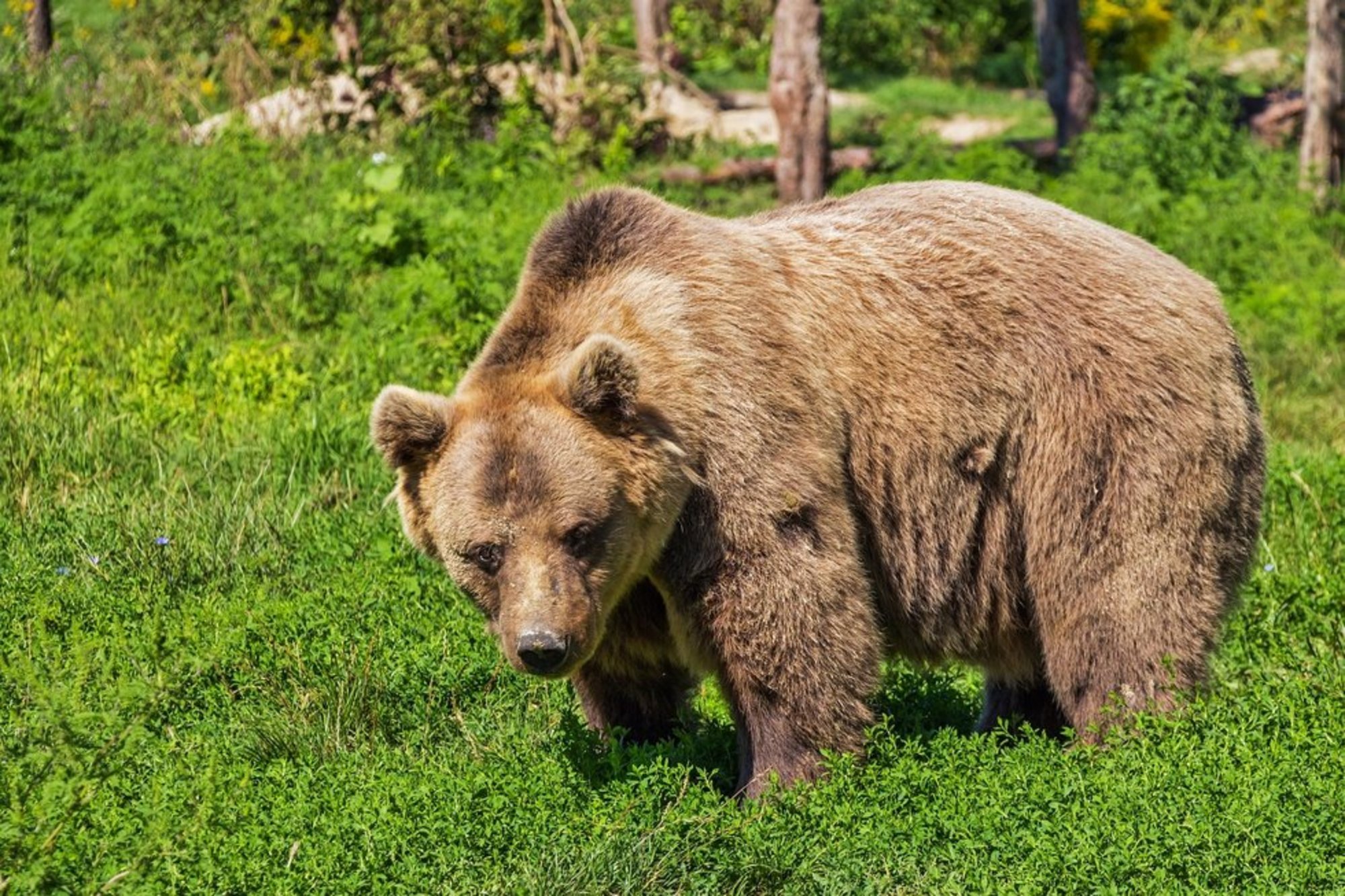 According to Lanier, bears show up near her home a lot, so it's not an unusual occurrence. Lanier said,"So there was a bear in the driveway, so he couldn't drop it off on my front porch. He normally drops my packages on my front porch. So that's how it happened. He could stay safe in his truck, on the road." This is standard protocol for UPS drivers and no one was harmed in the incident.
For most people, having a bear in your driveway is an unusual occurrence, although there are some states where this is more common due to national parks and forests. However, bear sightings in North Carolina are still rather rare even in more rural areas.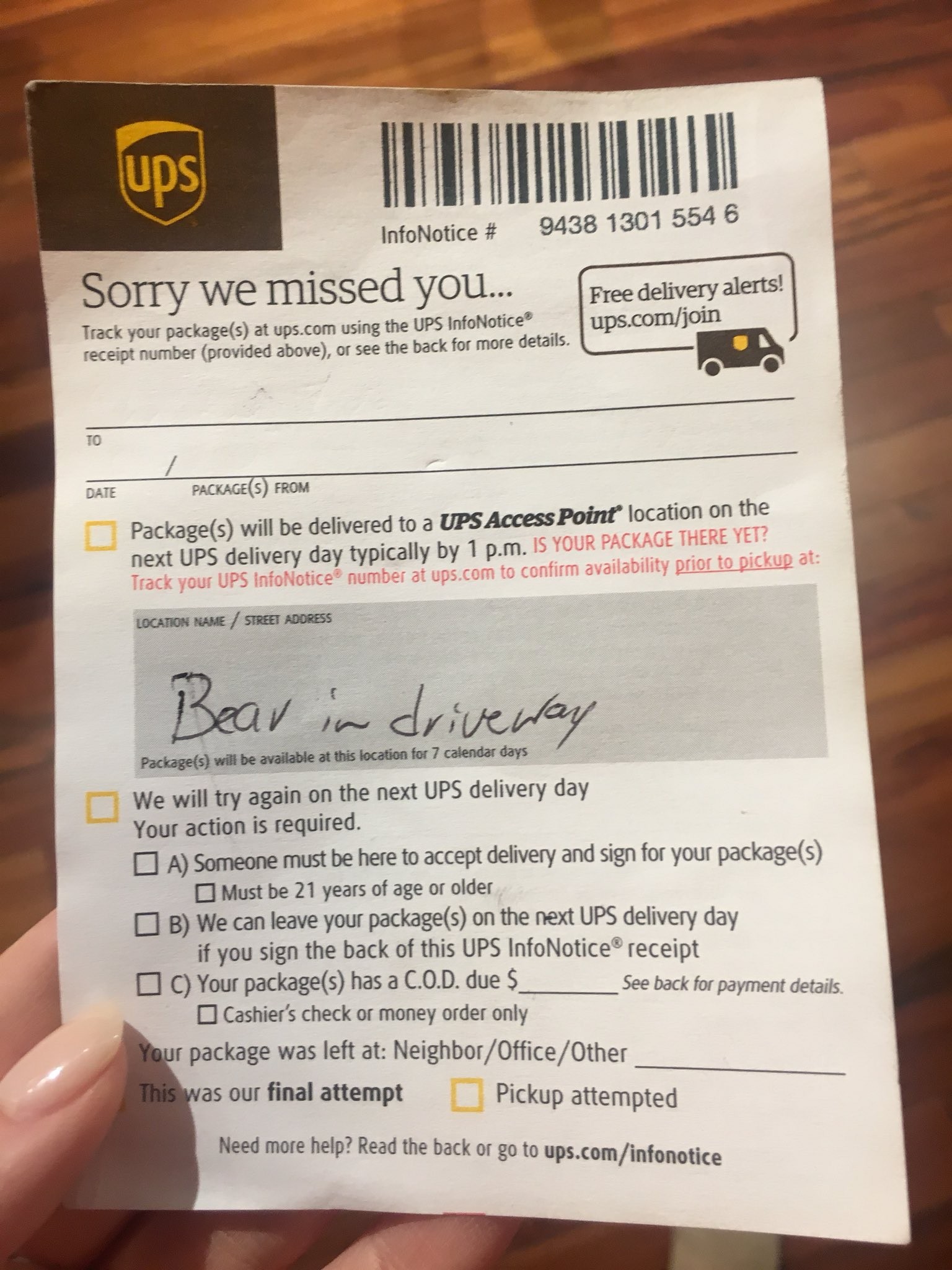 Much of the social media buzz about the photo came from people, in both the United States and abroard, who wanted to know how the UPS driver got past the bear to deliver the note. Lanier explained to local news outlets that her mailbox is out in the road, although people were coming up with their own theories. Along with the note, Lanier's package was also in her mailbox.