If you're looking to get away from the hustle and bustle of life, these are the three coolest and most remote homes you'll find for rent. You'll be ready to pack your bags at the end of this tour!
Buffalo Ranch & Guest House In Golden, British Columbia
Have you ever dreamt of becoming a cowboy for a day? Here is your chance. This beautiful cabin exists on a glacier-fed river under a string of mountains, where its only neighbors are a massive herd of buffalo. In the summer, your host will organize a tour for you, and you'll be able to run with those buffalo, like a real-life cowboy.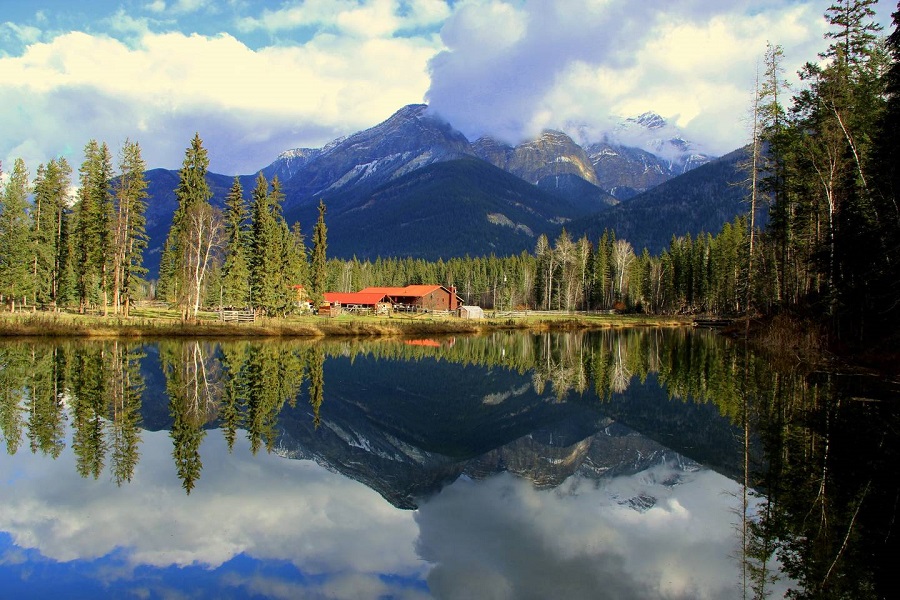 The cost is $200 per night for two, but there are 5 bedrooms. It's $20 an extra per person, per night. Most all the reviews on this place sound like this: "This place is amazing. Waking up to the sound of the buffalo and sites of the surrounding mountains was extremely refreshing and relaxing. The house was perfect for what we needed, with a little added bonus in the wood-fired hot tub."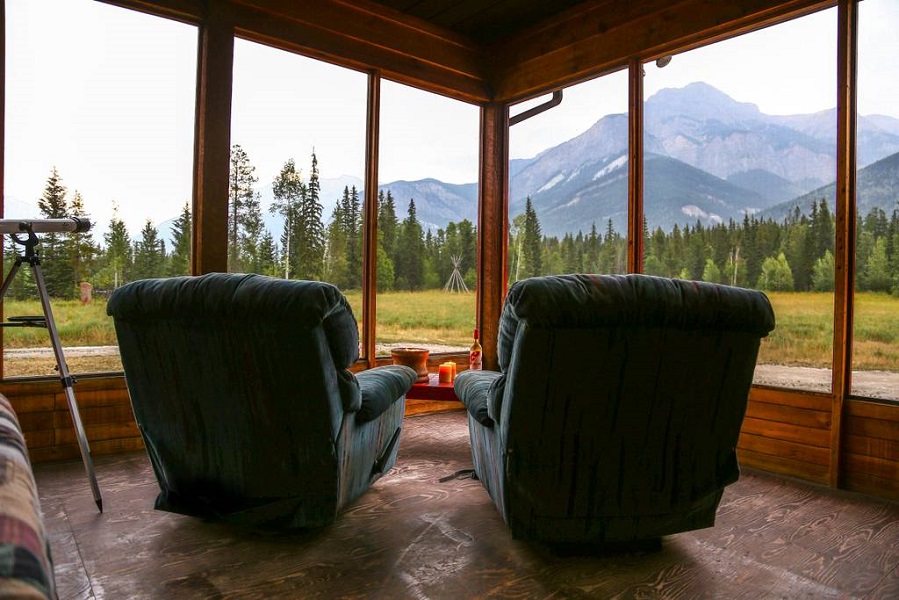 The 1920s Sheep Wagon In Shirley Basin, Wyoming
This rental will take you back to what life was like on the Oregon Trail. The solitude and the beauty will bring a healthy exhale to your life, but there's much more to this tiny wagon. The rental comes with 30 acres of undisturbed land. You can rock climb, fish, hike, and much more.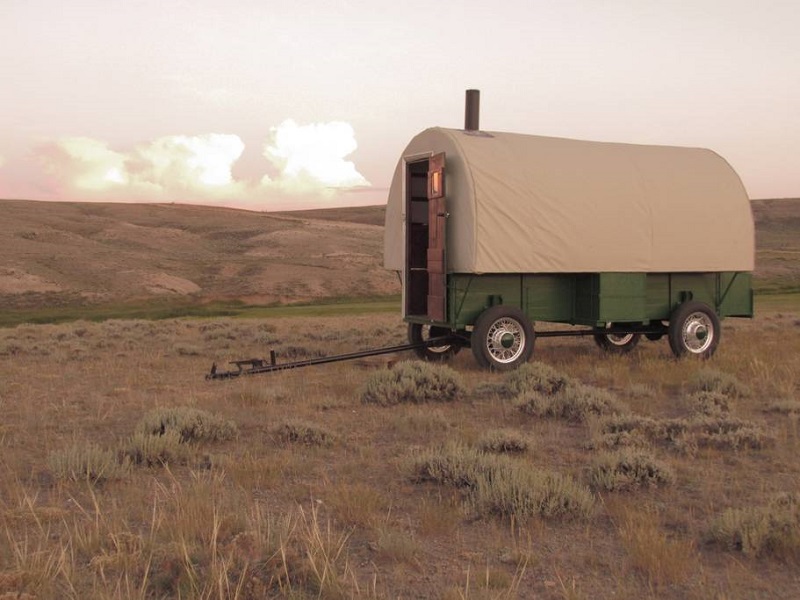 Check out the inside of this sweet little abode!
For $30 extra, you can purchase the lovers' package. The host will leave you roses, candles, and wine. As for the breathtaking view of the constellations at night? That's just a bonus.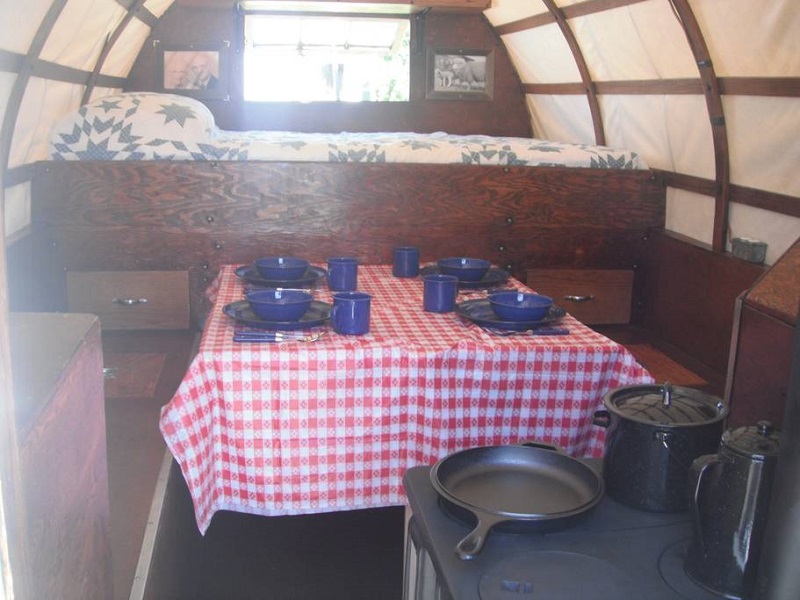 The Glass House In Marlboro, New York
City dwellers love this trailer that sits 90 miles outside of New York City. It's quiet, and the perfect spot to force yourself to pause and evaluate life. Crowned "the world's most beautiful tiny house" by The Today Show and Forbes, this listing books way out, so plan ahead!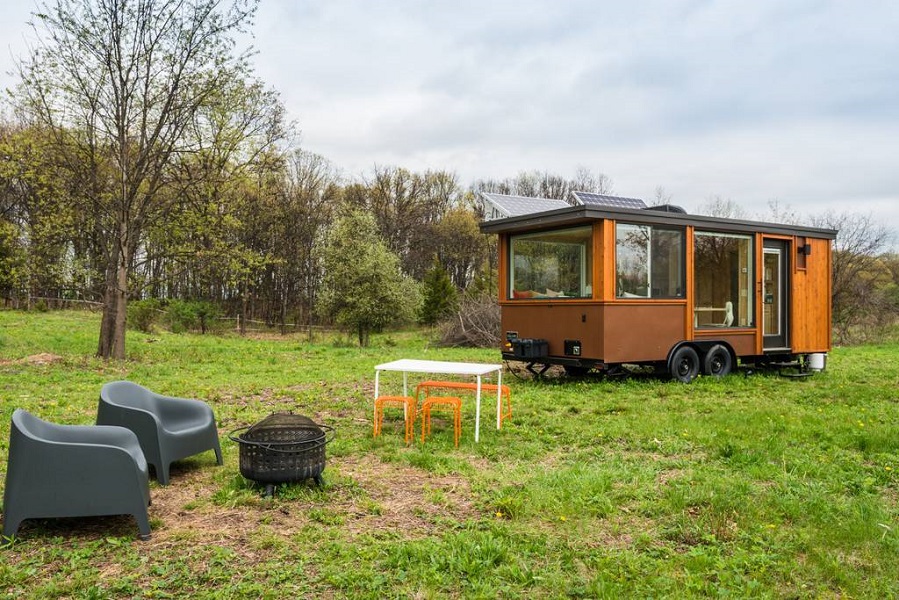 Surrounded by vineyards and apple orchards, this trailer is basically one large window. In the winter, there probably isn't a more magical place that's this close to NYC. You can sleep and watch the snow fall.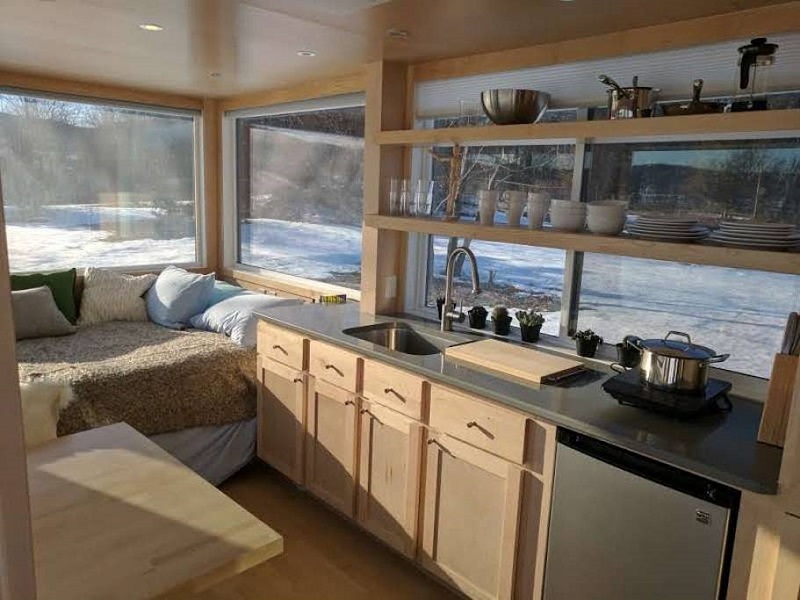 No matter where you land on your next getaway, enjoy the peace.