The average American family takes one "big" vacation per year.  For many, this vacation is a cruise.  You see the ads on TV and all over the web: the beautiful rooms, the massive decks with pools, waterslides and parties, the lavish dining areas and the amazing cruise buffets.   What's not to love?  What you think a cruise is and what it ends ups being can be world's apart in many cases.  Cruises are like any other business: they promise you what you want to hear to get you onboard, and once you're on, you're locked in!  Read on to discover some of the terrifying realities of cruising.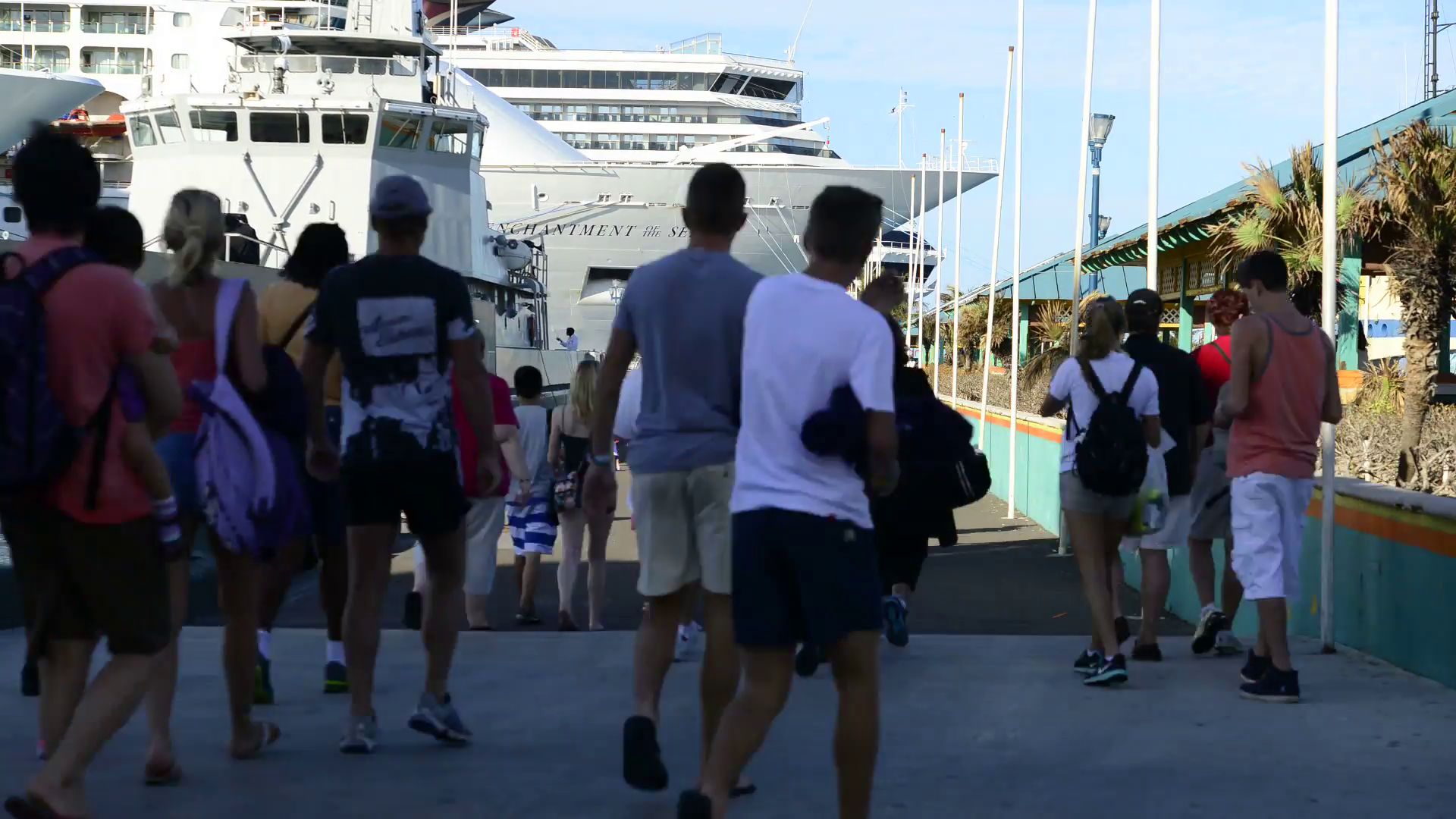 All Aboard! – The Fantasy
After spending days ahead of your departure, packing your clothes, your iPhone, your iPad, your flip flops-pretty much anything and everything you think you will need-you head out to your port of departure.  Only to find that you will have to begin the fun by-standing in a very, very long line waiting to board the ship.  At this time, maybe a few little snapshots are in order, to commemorate your trip, with smiling faces and relaxed body language.  Almost giving you the impression that waiting to board the ship isn't really that big a deal at all.  However, do not be fooled.
All Aboard! – The Reality
To say that the perceived boarding of a cruise ship and actually do it are, well, night and day.  If you are not a very patient person, then this aspect of your trip is going to get you off to a stressed start.  The major thing to keep in mind is that hundreds of others will be boarding when you do.  And because you all board at the same time, there will be one massive crowd of people.  Also keep in mind that most cruises board in warmer climates,  so it is most probable that when you board it will be hot, and possibly muggy.  Add these two factors together, and we are pretty sure you won't be seeing too many happy boarding pictures of your cruise.