Are you looking to give your home a much-needed makeover without spending a thousand dollar? Check out these three before and after projects that prove with a little DIY know how you don't need a lot of money to make a big impact.
Take Your Dining Room From Drab To Fab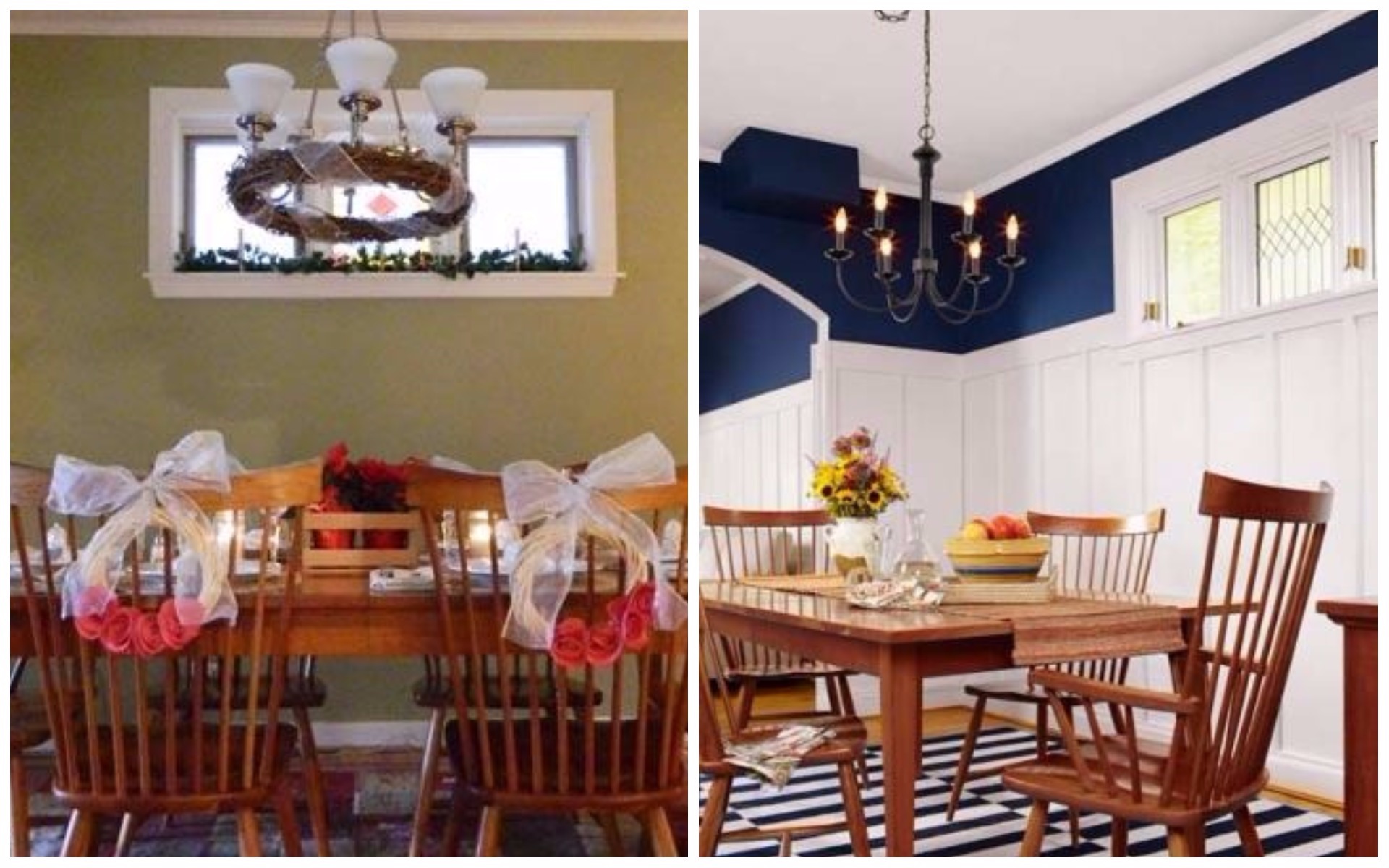 This drab dining room gets a much-needed boost of style with the application of a fresh coat of paint, molding, and wainscoting. A paint scheme of navy and clean white brings the room into the 21st century, while the board-and-batten wall treatment lends it some cottage charm. The best thing about the project is that its total cost was under $300.
Build A Bed Into The Wall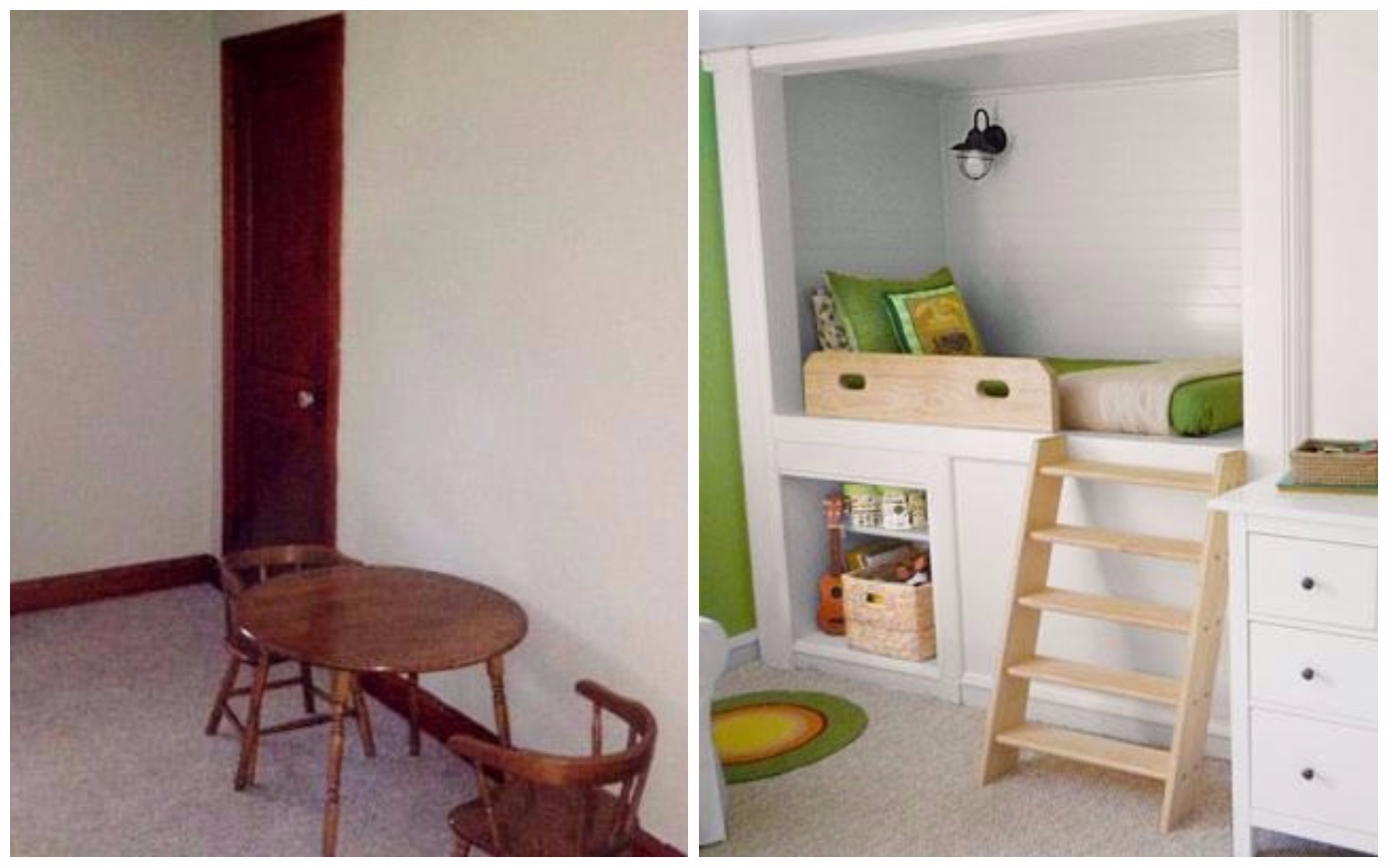 The homeowners of this 1927 Craftsman home tackled the problem of a small bedroom with the addition of this charming built in bed. They took advantage of the hidden square footage next to and behind the closet to make room for a twin bed. They added a book nook at one end of the bed as well as shelves below the bed to take advantage of every inch of storage space. The total cost of the project was around $600.
Add A Touch Of Style To The Laundry Room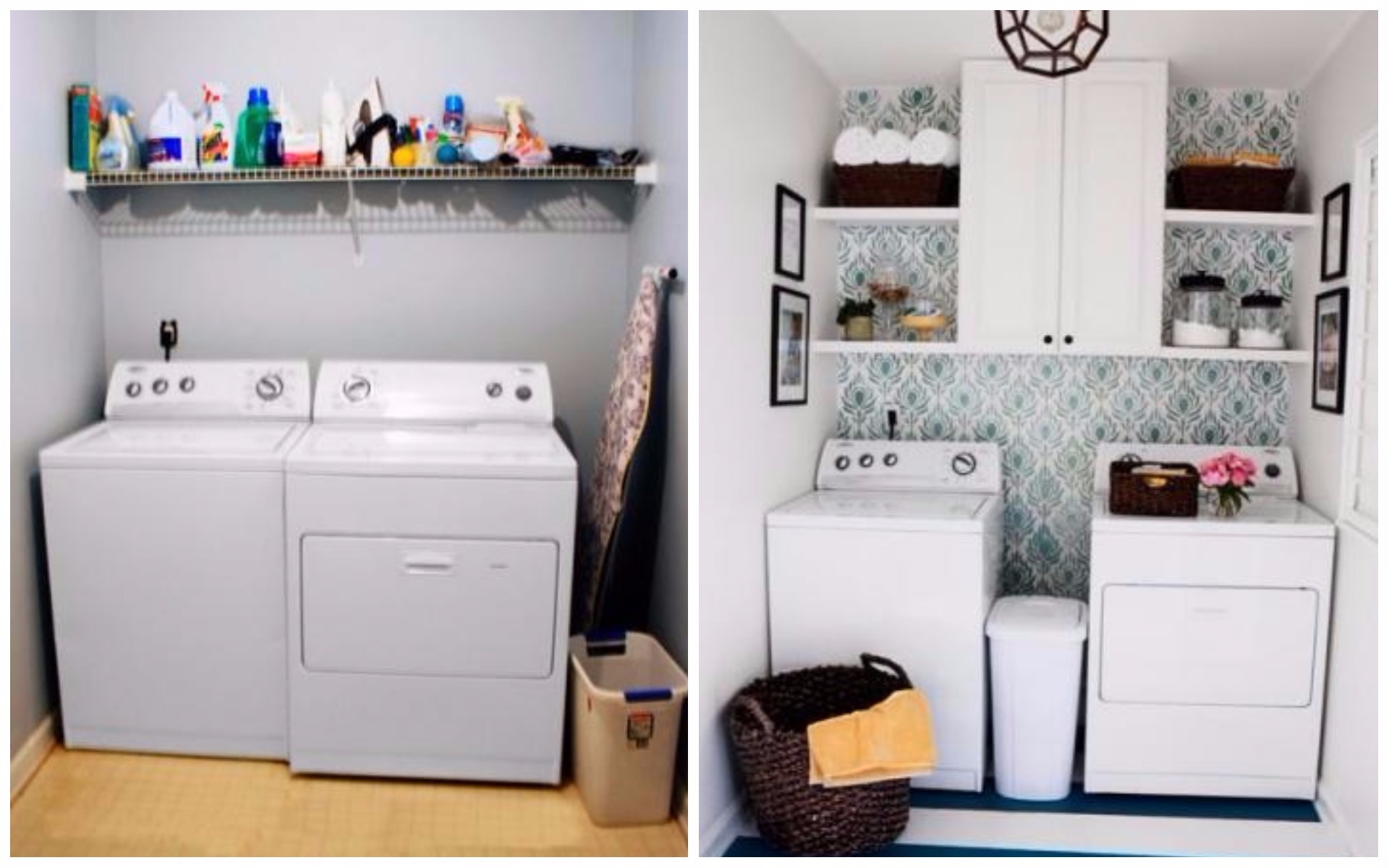 They're one of the hardest-working rooms in the house, but most laundry rooms tend to be pretty lame when it comes to design. The back wall gets a punch of color and style by using a stencil and a pretty pearlescent teal paint to give it some visual interest.
A cabinet found at a garage sale and some leftover wood creates the shelves on either side for added storage. The outdated vinyl floor gets a facelift for less than $1 per square foot, by adding punchy stripes underfoot using durable porch paint. The total for this marvelous makeover? $140.