Gia Skova has risen from the ranks of a fashion model to an action-based actor. Known as The Beauty of the Volga in Russia, she's been acting and modeling from an early age. Having garnered numerous awards in her home country, she ventured to America to continue her career. Since then, she's become more of a triple threat with the latest project where she acts as both director, writer, and the lead of an action-packed picture.
The Serpent will find Gia playing CIA agent Lucinda Kavsky, finding herself on the run as a double-agent being targeted by her own government. Compelled to fight by the sprawling terrorism across the globe, Lucinda ventures around trying to stay one step ahead of the authorities to fight for human rights. She'll use every tool in her arsenal to get her revenge, be it the power of her femininity or the barrel of a gun.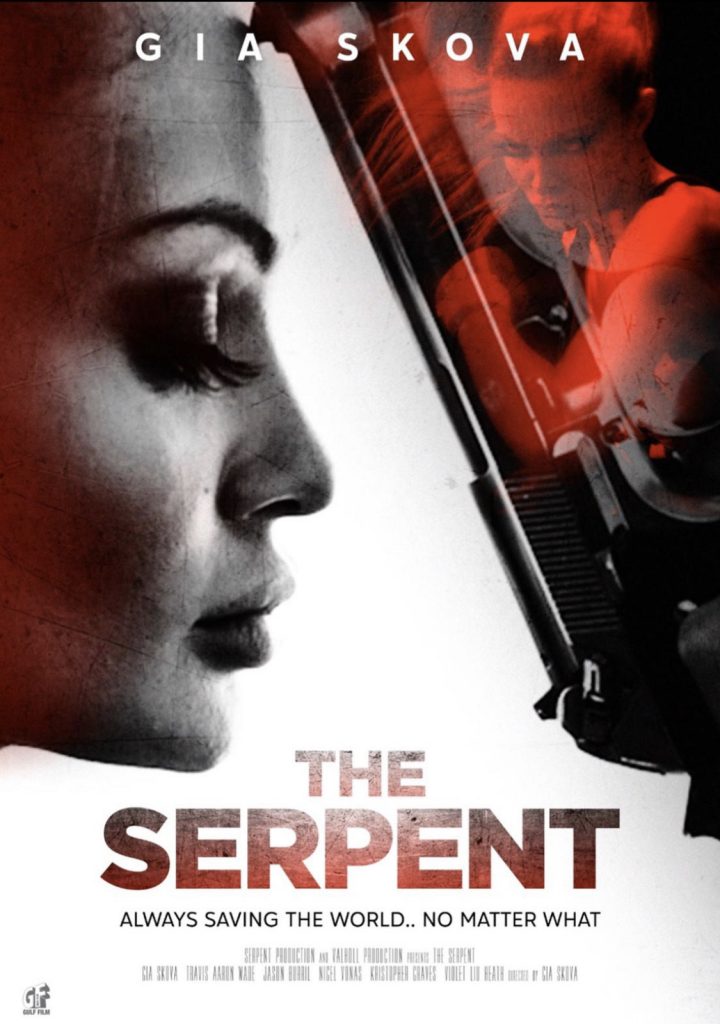 The Serpent has been branded as "A female Jason Bourne meets James Bond" and the trailer certainly invokes this sensation. It has plenty of stylish locations, car chases, shootouts, a sexy allure, and mounting espionage to fit the same build of any Bourne or Bond picture. Of course, there has been no shortage of female-centric action pictures, considering such pictures as Alica Vikander in Tomb Raider or Angelina Jolie in Salt. That being said, it's refreshing that even during an era where Bourne and Bond continue on strong, there's no shortage of women taking charge of kick-butt action picture.
It's especially pleasing to also see that someone, as accomplished as Gia, is also pushing this action picture forward, a rarity of this demographic. This is entirely her baby and she has full control to make herself look as badass as she can be in filming herself as a strong heroine.
Watch the trailer below:
The Serpent will be coming soon to North America.