With the popularity of "Bohemian Rhapsody," now is the opportune time for biopics on musical legends to flood the market. We've already seen some footage for the Elton John biopic, "Rocketman," due out later this year in theaters and sure to be just as big. Netflix isn't sleeping on this trend either as they've got a biopic of Motley Crue on the way.
"The Dirt," based on the 2001 biography, will follow the exploits of the Motley Crue band, known for their 1980s hits of "Kickstart My Heart" and "Girls, Girls, Girls." Playing the band will be a cast that includes Douglas Booth as Nikki Sixx, Iwan Rheon as Mick Mars, Colson Baker/Machine Gun Kelly as Tommy Lee, and Daniel Webber as Vince Neil. Jeff Tremaine has directed the film and it probably won't be as risque a film as director Larry Charles who initially wanted to make this type of film NC-17.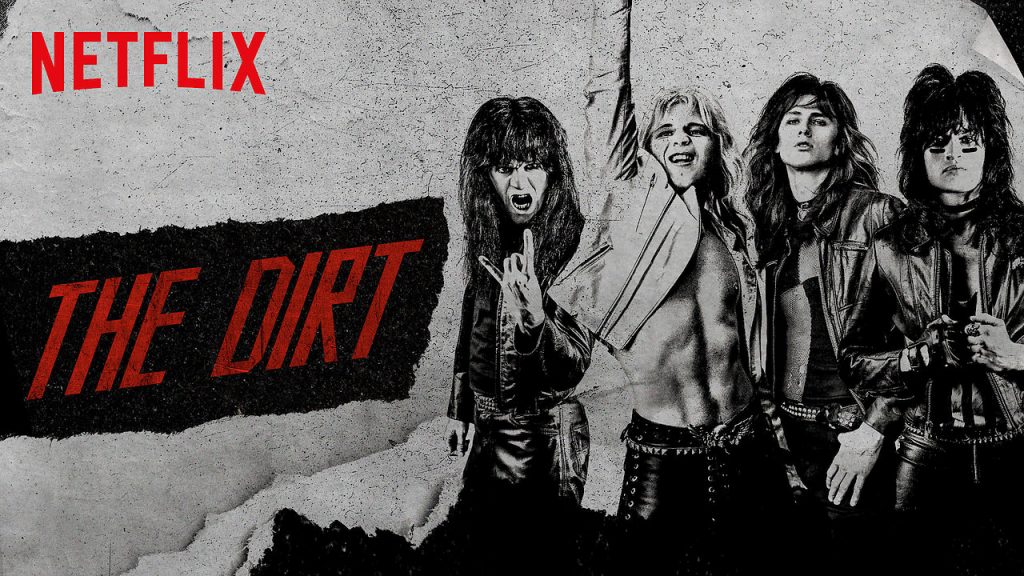 Check out the trailer below and read the synopsis.
Based on Mötley Crüe's 2001 best-selling autobiography, The Dirt is an unflinching and uncensored story about sex, drugs, rock 'n roll, fame, and the high price of excess. Director Jeff Tremaine (JACKASS co-creator, BAD GRANDPA) shows us just how Nikki Sixx (Douglas Booth), Mick Mars (Iwan Rheon), Tommy Lee (Colson Baker), and Vince Neil (Daniel Webber) took Mötley Crüe from the Sunset Strip to the world stage, and what it meant to become the world's most notorious rock band.
The trailer looks as though it's going to maintain the hard-rocking party antics of the group as well as not shying away from the more tragic events that struck them hard.
"The Dirt" will be available to stream on Netflix on March 22, 2019.