Warner Bros has once more dug up one of their classic cartoon characters for a modern revival. This time they're taking aim at the exceptionally classic cat-and-mouse duo of Tom and Jerry. The cartoon pair engaged in wild slapstick over the course of a number of theatrical cartoon shorts. Their many adventures would later come to the airwaves of television where they solidified their place in cartoon history as iconic figures. Tom and Jerry have been retooled over the years in a number of different ways, including a movie where they spoke and a spin-off series where the characters were kids. Now we reach the inevitable live-action adaptation that a number of Warner Bros acquired cartoons have gone through.
The new Tom and Jerry movie will be in live-action but it seems as though all the wacky cartoon animals will be traditionally animated. This may seem jarring but consider the alternative of Tom and Jerry appearing as life-like CGI characters that would most likely appear uncomfortably surreal. There's just something a bit more comforting about seeing this classic style applied to a picture that could've easily resorted to lackluster computer graphics for the title characters. The central story seems simple enough with Tom and Jerry running about a hotel, causing all manner of slapstick chaos in their wake.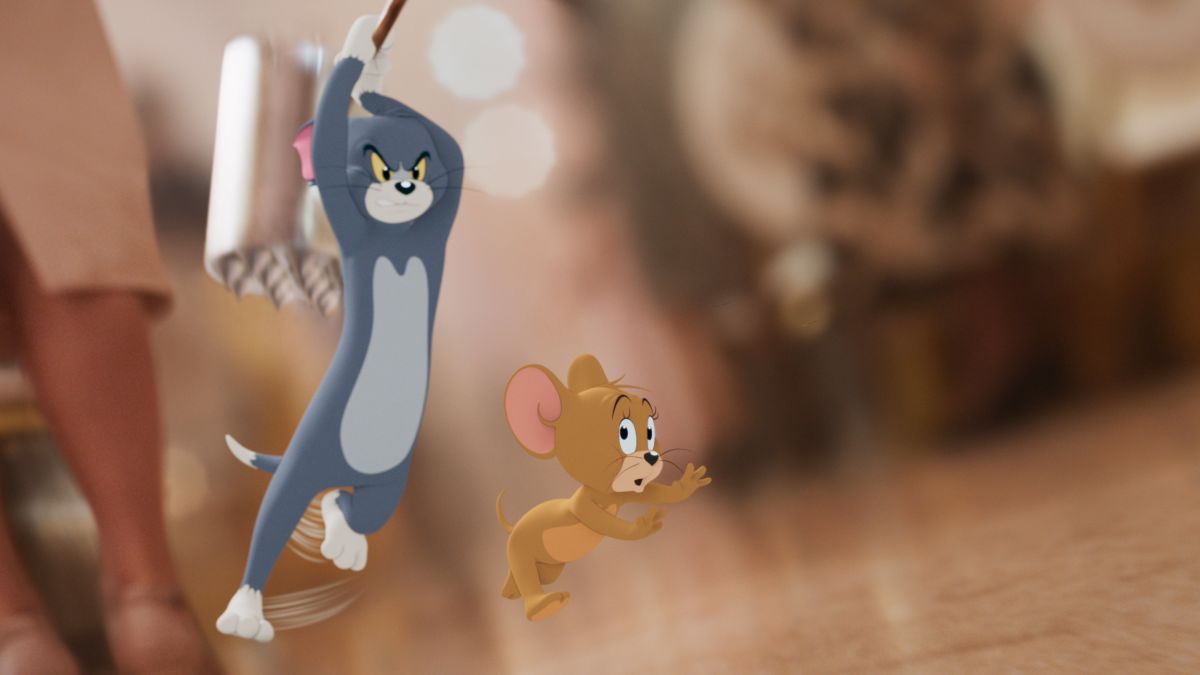 Check out the trailer and read the synopsis below.
One of the most beloved rivalries in history is reignited when Jerry moves into New York City's finest hotel on the eve of "the wedding of the century," forcing the event's desperate planner to hire Tom to get rid of him, in director Tim Story's "Tom & Jerry." The ensuing cat and mouse battle threatens to destroy her career, the wedding and possibly the hotel itself. But soon, an even bigger problem arises: a diabolically ambitious staffer conspiring against all three of them. An eye-popping blend of classic animation and live action, Tom and Jerry's new big-screen adventure stakes new ground for the iconic characters and forces them to do the unthinkable… work together to save the day. "Tom & Jerry" stars Chloë Grace Moretz ("Neighbors 2: Sorority Rising," "The Addams Family"), Michael Peña ("Cesar Chavez," "American Hustle," "Ant-Man"), Rob Delaney ("Deadpool 2," "Fast & Furious Presents: Hobbs & Shaw"), Colin Jost ("How to be Single," "Saturday Night Live"), and Ken Jeong ("Crazy Rich Asians," "The Hangover," "Transformers: Dark of the Moon"). The film is directed by Tim Story ("Fantastic Four," "Think Like a Man," "Barbershop") and produced by Chris DeFaria ("The LEGO Movie 2," "Ready Player One," "Gravity").
Tom and Jerry is currently set for a theatrical release date of March 2021 but that may change soon.