Horror movie killers need not be your typical slasher figures. Sometimes they can come in the form of inanimate objects. "Christine" portrayed a killer car. "Child's Play" saw a doll come to life and murder others. And if you're really looking for out there concepts, "Rubber" features a tire that kills people with psychic powers. With so many of these films, it was only a matter of time before there was a movie about a killer dress.
"In Fabric," directed by Peter Strickland ("The Duke of Burgundy"), pays tribute to retro horror films with a concept that seems strange enough to exist from a different era. The premise is that a woman finds herself attracted to a certain dress when she enters a department store that quickly sets off some creepy vibes. And, as we mentioned, the dress will turn deadly, be it destroying the washing machine it is tossed into or literally murdering others. It can also regenerate its stitches and we're willing to bet it can get out those nasty stains without much trouble.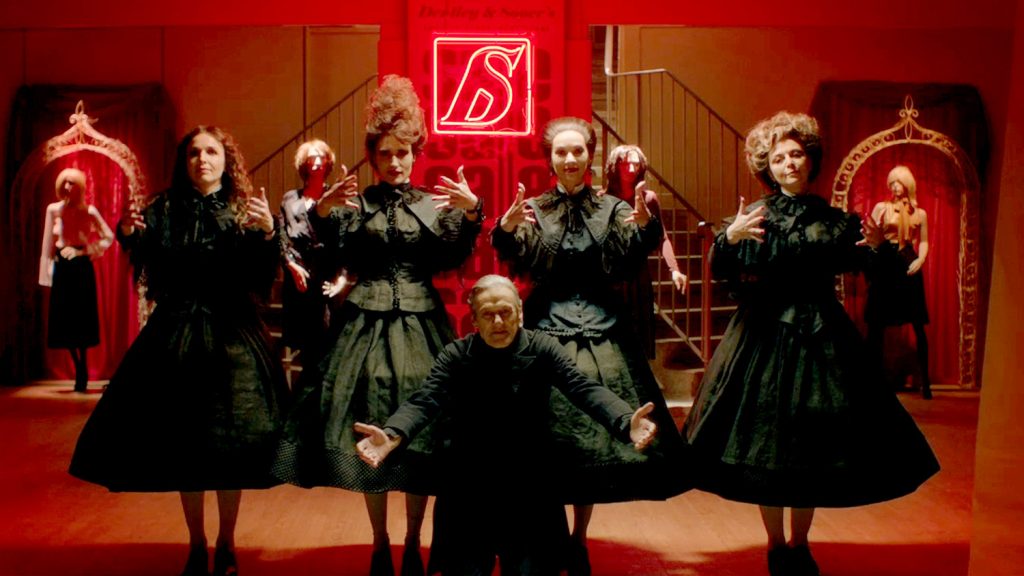 Check out the trailer and read the synopsis below to see just how much of a throwback this picture is with its Argento style insanity and visual allure.
A lonely woman (Marianne Jean-Baptiste), recently separated from her husband, visits a bewitching London department store in search of a dress that will transform her life. She's fitted with a perfectly flattering, artery-red gown—which, in time, will come to unleash a malevolent curse and unstoppable evil, threatening everyone who comes into its path.

From acclaimed horror director Peter Strickland (the singular auteur behind the sumptuous sadomasochistic romance The Duke of Burgundy and auditory giallo-homage Berberian Sound Studio) comes a truly nightmarish film, at turns frightening, seductive, and darkly humorous. Channeling voyeuristic fantasies of high fashion and bloodshed, In Fabric is Strickland's most twisted and brilliantly original vision yet.
"In Fabric" will be in theaters later this year.