We may be another year out from seeing the return of Aquaman to the big screen but he'll be making a bit of a splash on the smaller screen. Aquaman and Mera will be getting out of the pool of action-adventure to pursue an animated comedy of ridiculous antics.
Aquaman: King of Atlantis will be an animated farce executive produced by Aquaman director James Wan. The three-part miniseries will feature the newly kinged Arthur Curry trying to adjust to the life of royalty under the sea. But he may not be up to the task of both protecting his kingdom and becoming accustomed to all its many quirks.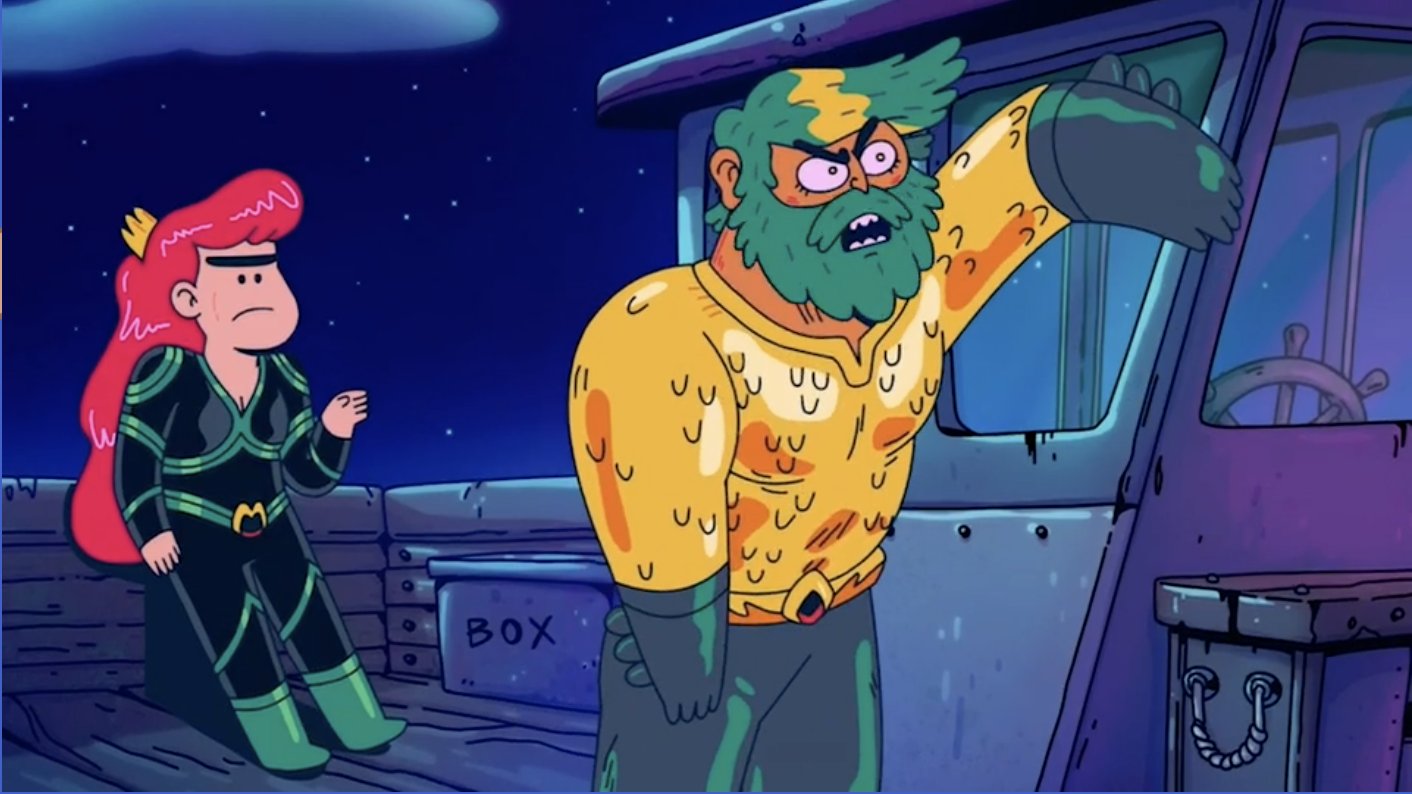 Check out the first trailer below:
The three-part animated mini-series event begins with Aquaman's first day on the job as king of Atlantis and he's got a LOT of catching up to do. Luckily, he has his two royal advisors to back him up – Vulko, the scholar, and Mera, the water-controlling warrior-princess. Between dealing with unscrupulous surface dwellers, elder evils from beyond time and his own half-brother who wants to overthrow him, Aquaman is going to have to rise to the challenge and prove to his subjects, and to himself, that he's the right man for the trident!
Aquaman: King Of Atlantis will debut on HBO Max on October 14, 2021.