This November, the classic 1990s cartoon of Animaniacs will be making a grand return online. The original series featured zany cartoon characters Yakko, Wacko, and Dot running amok of the Warner Bros studio lot, causing all manner of funny trouble. Developed during what may be considered the golden age of animated television, Animaniacs benefited from being executive produced by Steven Spielberg for the highest quality and evoked a lot of adult-worthy in-jokes that still makes the show stand strong to this day for those who grew up with it. And for those fans, they'll be pleased to hear the show is returning.
We haven't seen much of the show up to this point which may be concerning since the show is a little over a month until its debut. But now we finally have a trailer for the new series that made its debut at New York Comic Con. The trailer reveals that the show will still be extremely meta for being presented in the form of parodying Jurassic Park. It introduces the Animaniacs as though they were dinosaurs, where Jurassic Park characters are astounded that the wacky cartoon characters have been revived in the same dinosaurs have been cloned.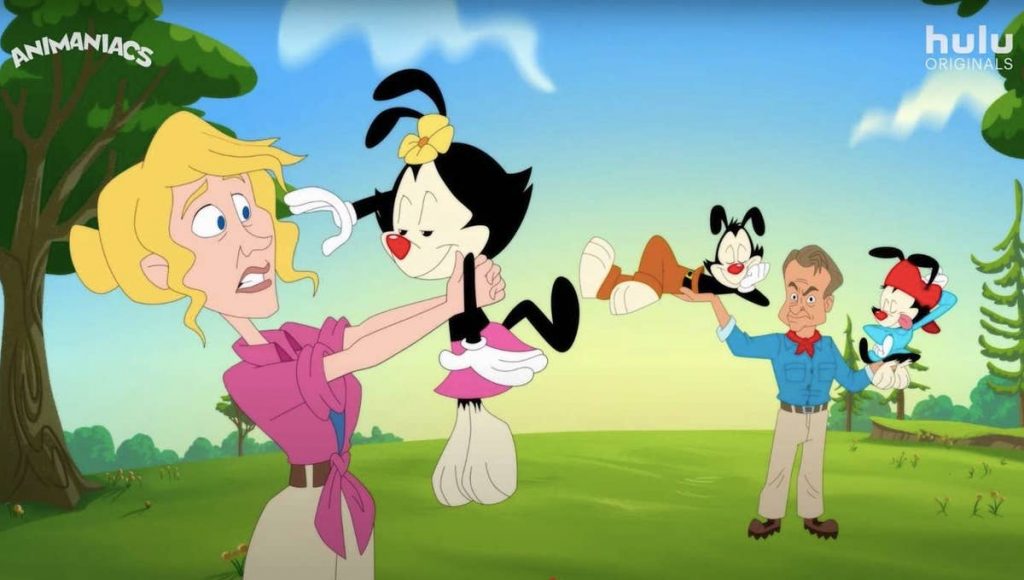 Only two characters have been replaced in this parody: Steven Spielberg is now the Jurassic Park director ("We have Pinky & the Brain") and the lawyer character is now a representative of Hulu ("We are going to make a fortune"). The scene also comments on how the Animaniacs now have smooth vector-based animation and are now in widescreen, noting the changes.
Check out the trailer below:
Animaniacs will be debuting on the Hulu streaming service on November 20th.