I've seen a lot of kooky concepts for bars, but I have to say that I am completely on board with DIY Bar in Portland, Oregon. Billed as "a gathering place to get your craft on," this bar encourages customers to unleash their inner crafter while enjoying their favorite adult beverage. What better way to get those creative juices flowing?
It's A Family Affair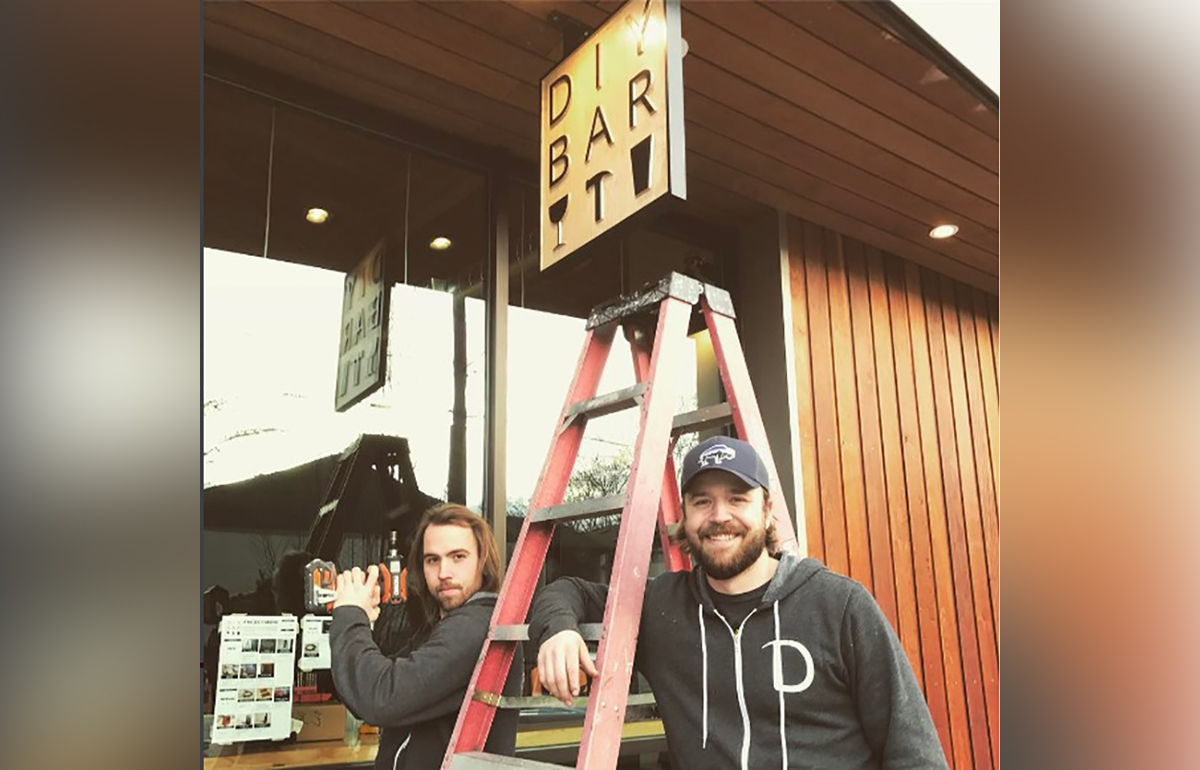 The brains behind this genius idea are brothers Gorske, Jason, and Adam, who opened DIY Bar in March 2017. Creativity and community are the priorities for the brothers, and their business reflects that. Don't be worried—you don't have to be some sort of crafting superstar or Martha Stewart type to have a good time at DIY Bar.
"We've seen a mix of folks coming in and it's always the ones who think they're not crafty, or they may have been brought along, that do some of the most amazing work," said Adam in an interview.
The Nitty Gritty
So how does this whole thing work? Walk-ins are welcome, but they highly encourage booking in advance to ensure that you and your group get a spot. You can do that by visiting their website or giving them a call. You start by choosing which project you'd like to work on while you're there. They have a wide variety of fun projects to choose from, all priced the same at $39 (that includes the cost of materials).
Their website lets you know how many drinks you'll most likely need to successfully complete each craft—in other words, the level of difficulty and the estimated time to complete said project. If you get done early (showoff) or need some extra time to finish up, you're welcome to keep hanging out and drinking.
This leather can koozie, according to the project menu, should take a couple hours to make and is considered medium difficulty level.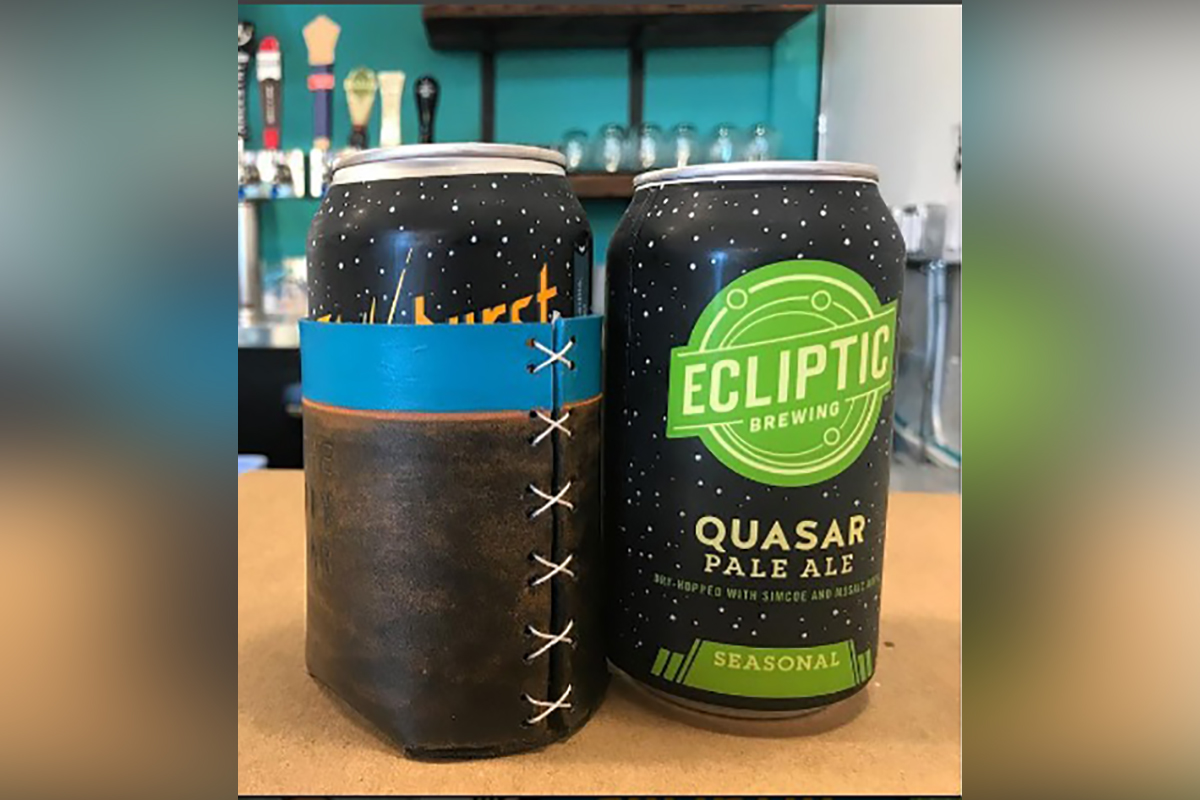 This USA map string art, also at medium difficulty, is estimated to take three hours to complete.