This recipe is sure to please any meat-loving carnivore out there. It's all the best things about a BBQ rolled up into one scrumptious bite. Allow me to formally introduce: cheesy BBQ bacon meatballs!
Just the name has my mouth watering. We're talking about a center that's stuffed full of gooey cheese, wrapped in beef, placed inside an onion, wrapped in bacon, then topped with tangy BBQ sauce. Try not to drool too much.
Cheesy BBQ Bacon Meatballs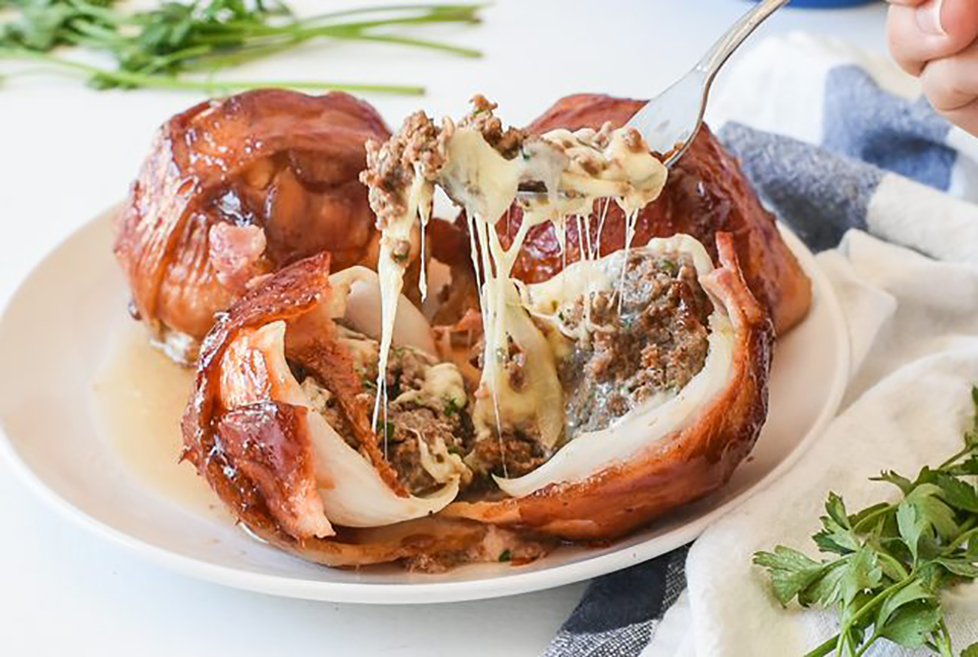 Ingredients:
2 large onions
1 1/2 lbs ground beef
2 to 3 cloves minced garlic
1/2 teaspoon salt
1 teaspoon ground pepper
1 tablespoon barbecue seasoning
2 tablespoons fresh chopped parsley
4 cubes pepper jack cheese
12 slices bacon
1 cup barbecue sauce
Step 1: Slice and Prep Onions
Cut the ends off of both onions and peel off the skin. Cut in half lengthwise and peel off top two layers of each onion, for a total of four onion shells.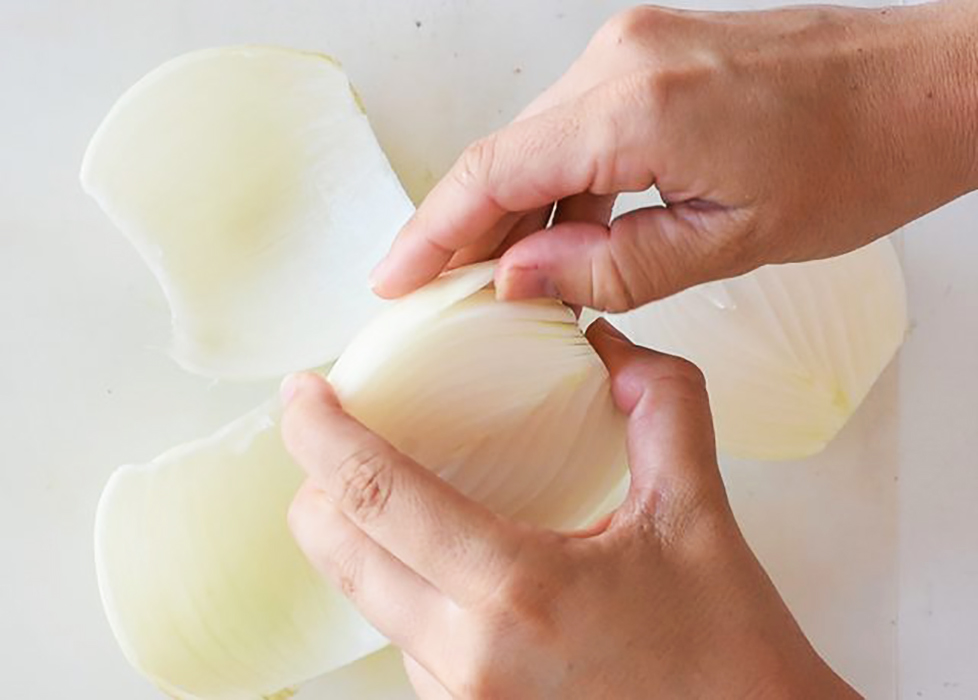 Step 2: Stuff Meat and Wrap in Bacon
Preheat your oven to 425°F. Mix the garlic, spices, and parsley together into the ground beef. Place a small amount of beef on a clean working surface, then place a large cube of cheese into the middle. Cover with another piece of beef, and form into a ball large enough to fit inside an onion shell. Place the meatball inside of the onion shell, and then wrap the onion shell with three slices of bacon.
Tip: Use toothpicks to secure the bacon onto the onion to ensure that everything holds together. Bacon should be wrapped horizontally, vertically and diagonally over the onion ball.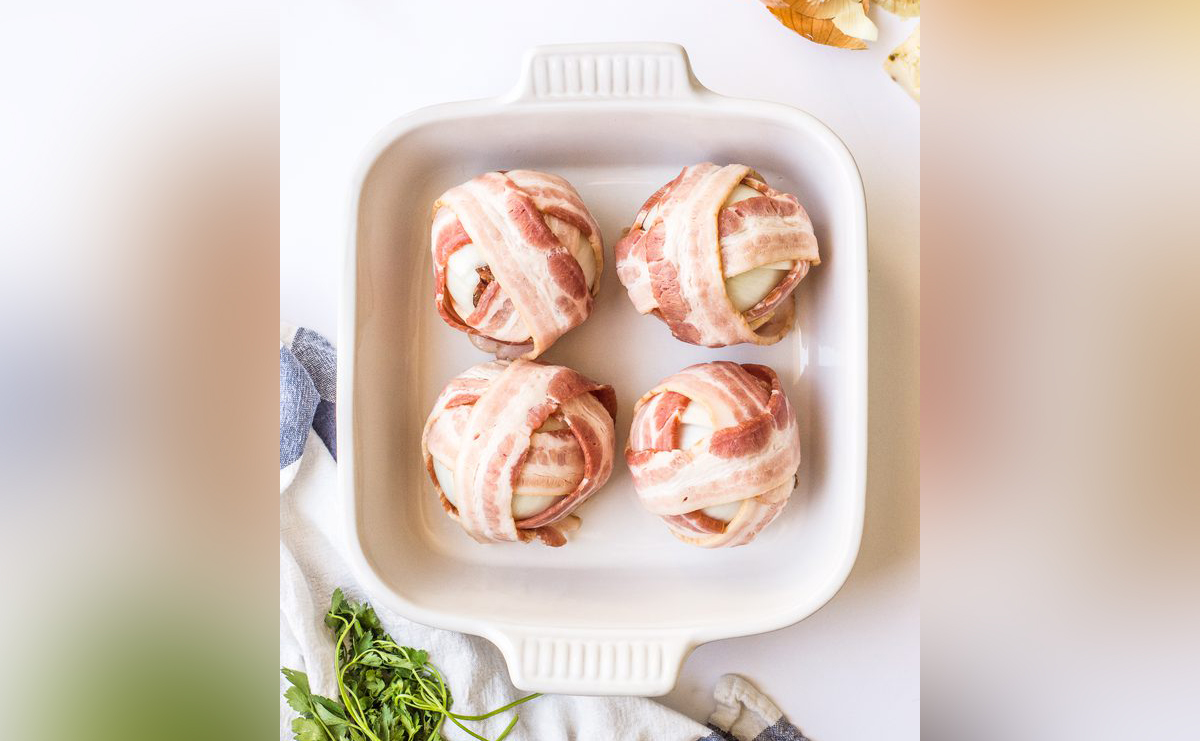 Step 3: Bake and Serve
Place the onion meatballs into a baking dish and bake at 425°F for 30 minutes. Remove from oven, coat them with BBQ sauce, and bake for another 10 minutes. Serve while warm, try not to pass out when you see them come out of the oven.