Nothing beats a Saturday night in with a good movie and some savory snacks. Cuddling up on the couch is a nice alternative to getting dressed up for night on the town—who can turn down the chance to stay in your pajamas? Having movie theater experience at home doesn't have to be complicated, and indulging in some tasty snacks can be simple.
Popcorn is a standard movie snack, and you don't have to settle for butter and salt. These easy popcorn recipes are absolutely delicious—and you won't want to wait to try these creative flavor combinations!
Garlic And Dill For Pickle Lovers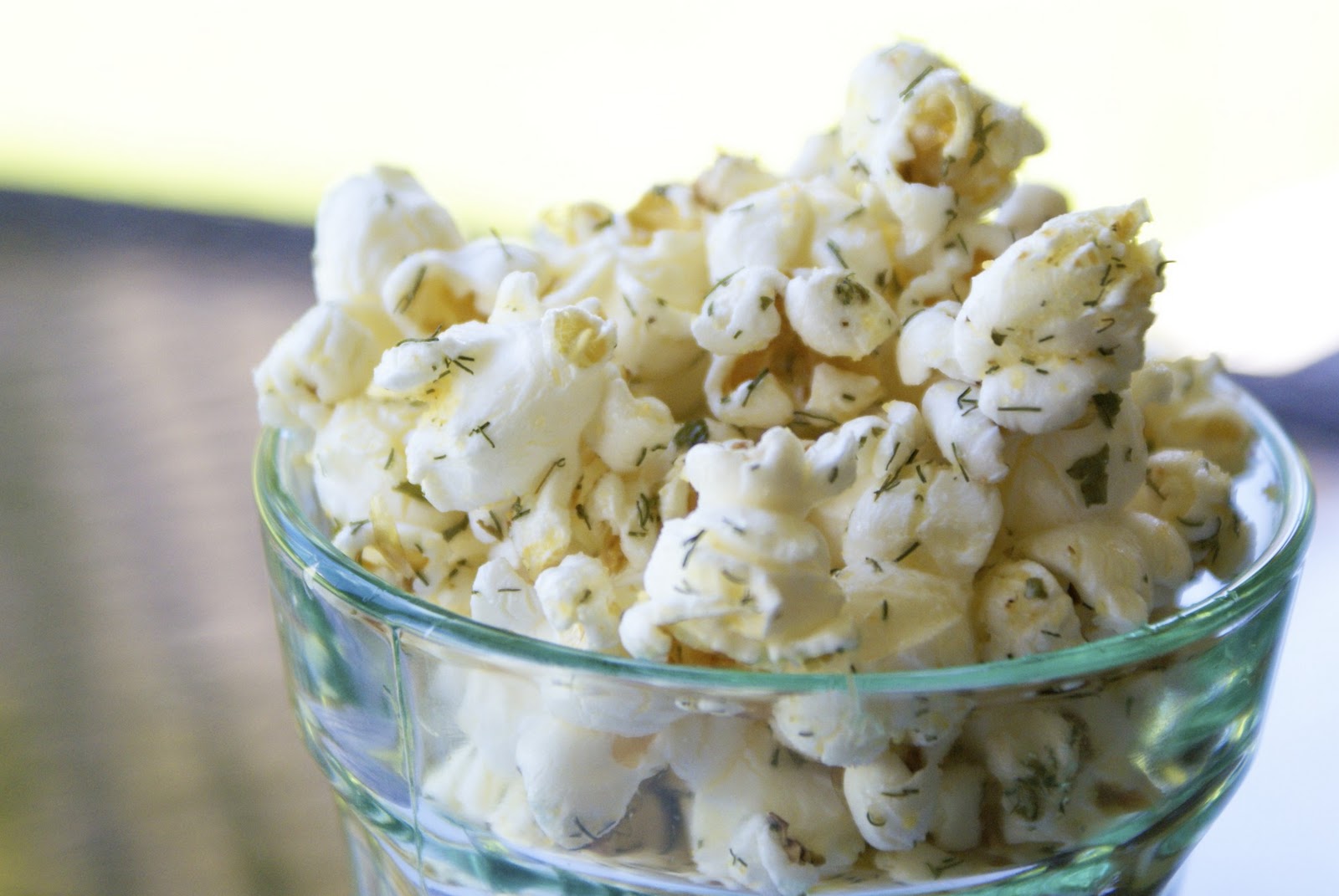 Move over, dill pickle chips. This garlic and dill gourmet popcorn will definitely hit the spot when it comes to your pickle craving.
Ingredients:
Five cups of popcorn
One tablespoon of dried dill
1/2 teaspoon garlic salt
Three tablespoons of melted butter
Directions:
Mix the dried dill and garlic salt in a small bowl. Pour the melted butter over a bowl of popcorn, and shake the bowl so that the popcorn is evenly drizzled in butter. Sprinkle the mixture of dried dill and garlic salt over the buttered popcorn, and enjoy!
Cookies And Cream To Satisfy Your Sweet Tooth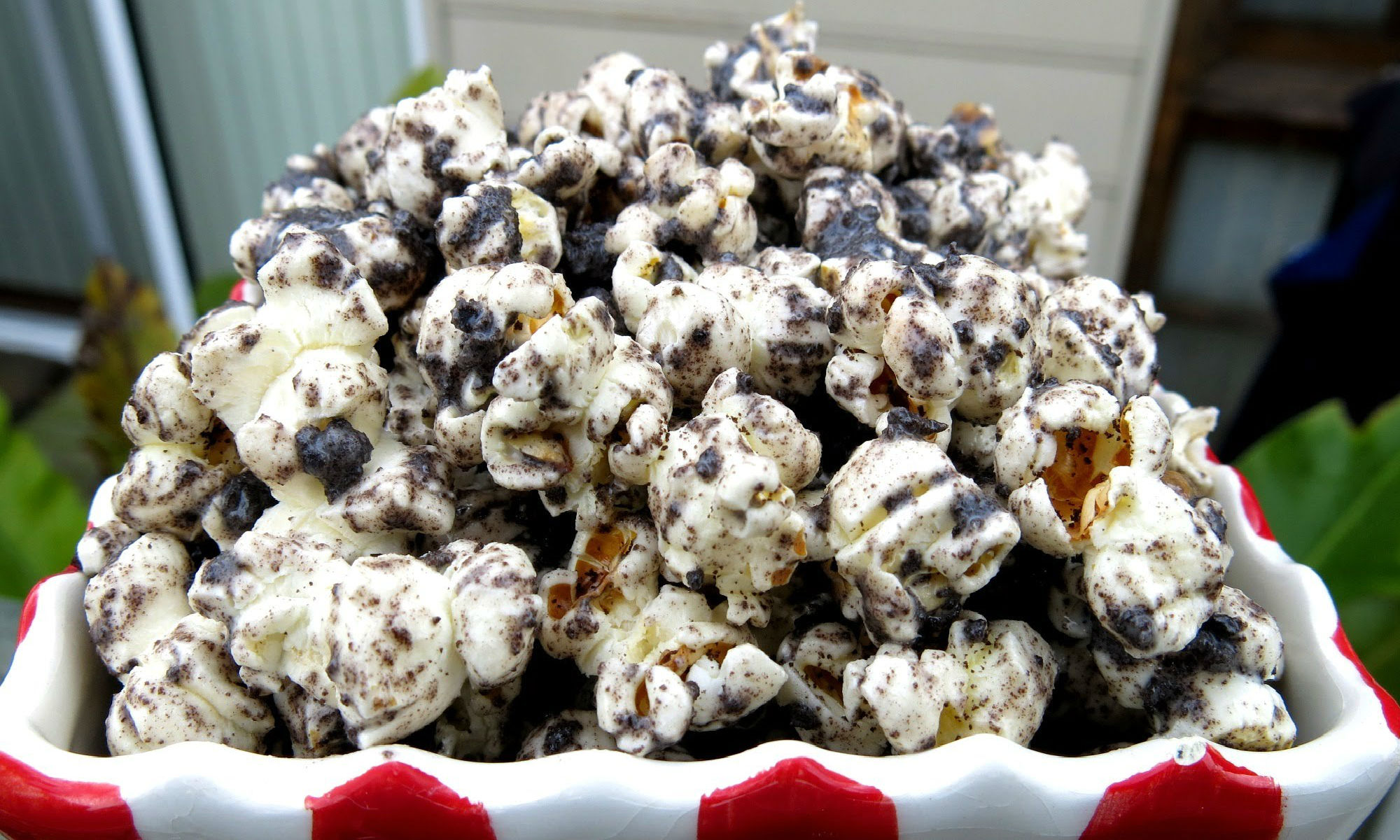 Craving a batch of fresh cookies? Skip the baking and make this cookie and cream popcorn inspired by your favorite treat. All you need are three ingredients to enjoy this decadent snack.
Ingredients:
Six cups of popcorn
12-ounce package of white chocolate chips or candy melts
10–12 Oreo Cookies
Directions:
Microwave the white chocolate for 35 seconds until it has melted, and let it cool for about a minute. Pour it over the cooked popcorn and stir well. Crush half of the Oreos and pour them into the bowl of popcorn, stirring the popcorn so the cookies are evenly distributed. Sprinkle the other half of the Oreos over the popcorn, and let the popcorn dry before you proceed to dig in!
Have Breakfast In Bed With Maple Bacon Popcorn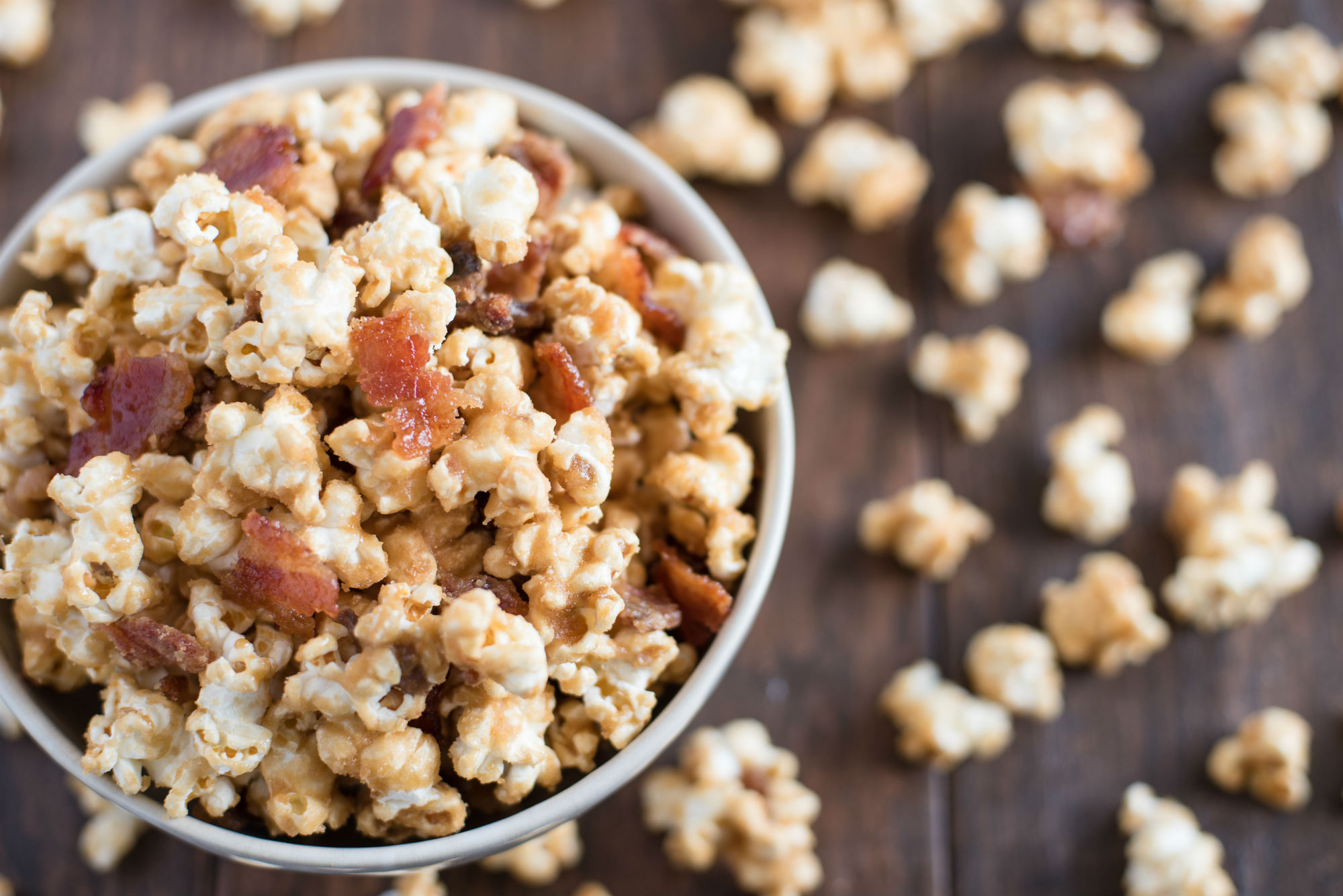 You don't have to wait until Sunday morning to enjoy a sizzling slice of bacon. Put this maple bacon popcorn recipe to the test to enjoy an easy, sweet and salty snack! Gather these ingredients to prepare this mouthwatering treat.
Ingredients:
One bag of popcorn
Three slices of cooked bacon
One tablespoon of maple syrup
Directions:
First, cook the three slices of bacon and cut into small pieces—set the bacon aside. Pop the bag of popcorn and place the cooked bacon pieces within the bag, shake well and pour into a bowl. Drizzle the maple syrup over the bacon-filled popcorn and stir. Time to sit back, relax, and enjoy the show!