Crystals and gemstones have been recently growing in popularity, and their healing powers have everyone eager to get their hands on them! Although most people keep their crystals in a special place on their dresser or in their pocket, you can now bring the beauty of gemstones to your shower!
These DIY gemstone soaps are truly elegant, and they only take about ten minutes to make. Your friends and family will enjoy them as well, and they really do make great gifts!
Gather Your Soap Supplies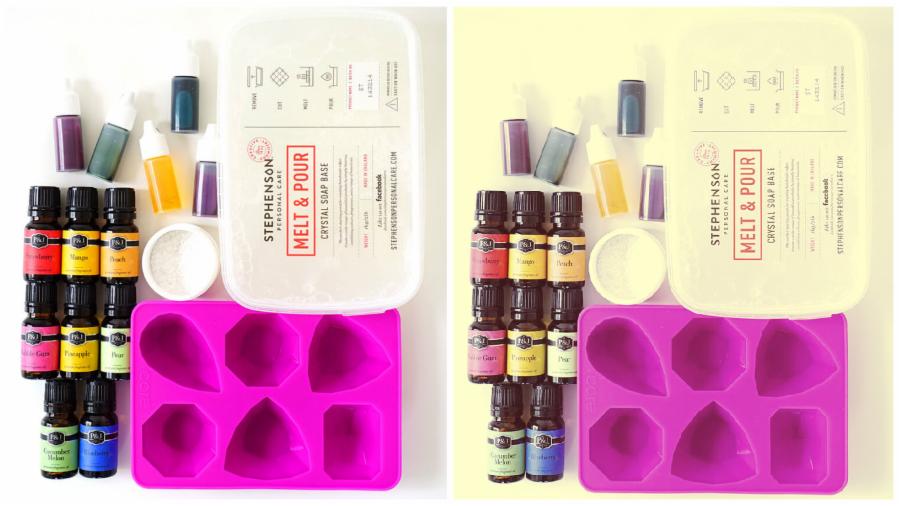 You only need a few ingredients to get these soaps molded. You'll need an ultra clear glycerin soap base, a gemstone or jewel silicone mold, soap colorant, fragrance oil, and a pyrex measuring cup. You can also throw some crystal mica glitter powder into the mix if you feel like making your soap really shimmer!
Get creative with the color and fragrance combinations. You can use orange colorant and a mango fragrance or a lilac colorant with a blueberry fragrance – the options are endless!
Time To Melt Your Base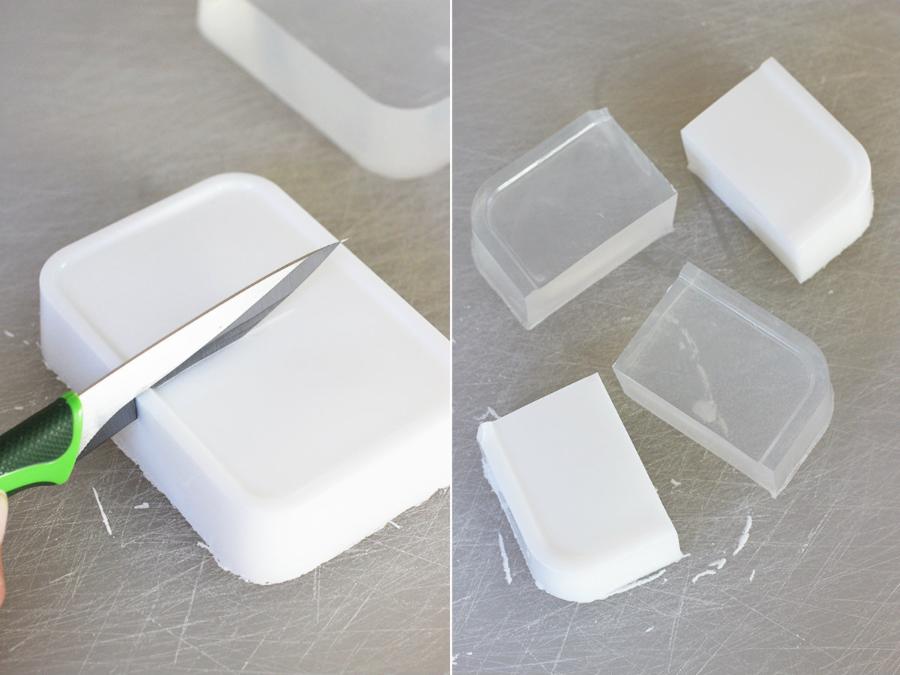 Cut the soap base into cubes with a knife. Put them inside the Pyrex measuring cup and microwave for 20-30 seconds, taking the Pyrex out each time to stir the soap base until melted.
Add A Splash Of Color And Your Favorite Fragrance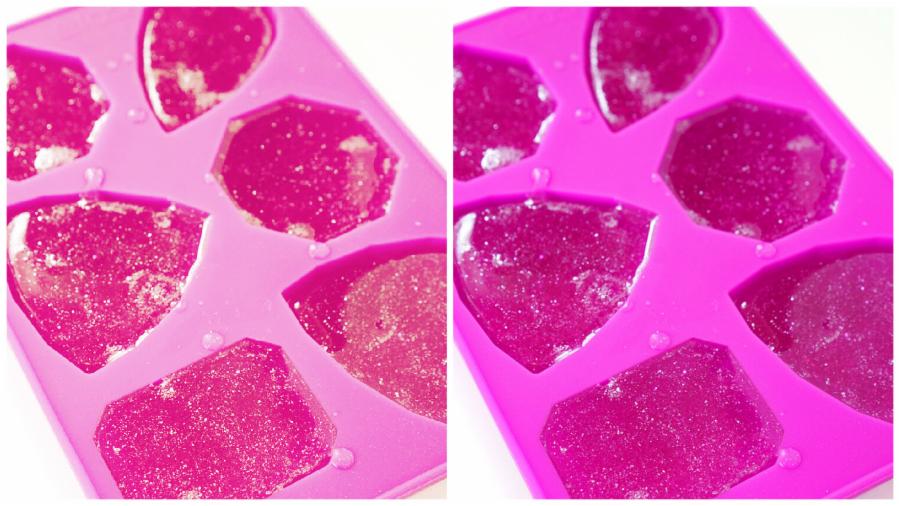 Once the soap base has melted completely, you can add a drop or two of coloring and around eight to 10 drops of fragrance oil. Add some crystal glitter mica powder for some added glitz!
Mix well and then pour your soap into the silicone soap mold. Let the mold sit until it cools off completely. This usually takes between 30-90 minutes.
Unmold And Enjoy!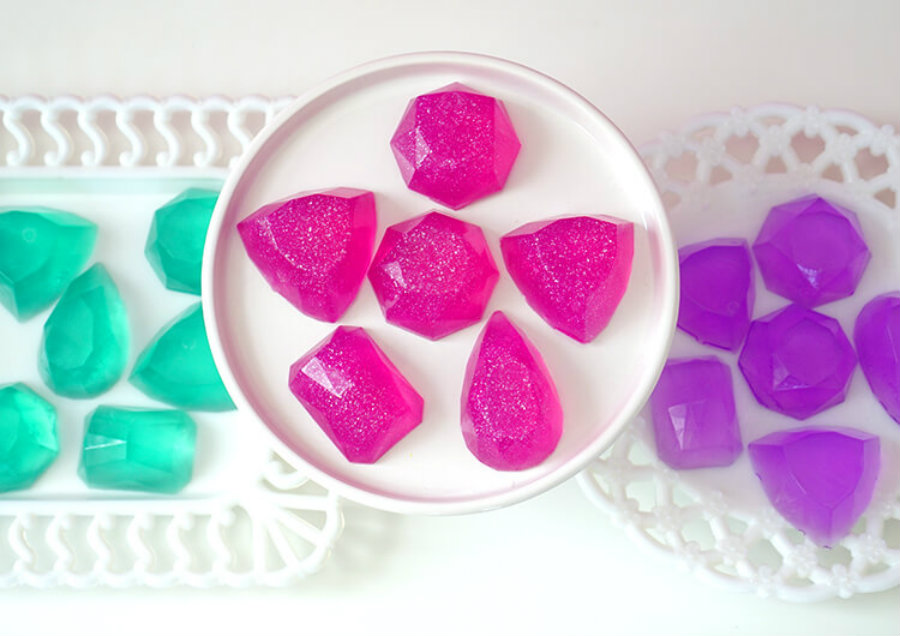 Time to unmold and put your creation to use! Repeat the process for a new color and fragrance.
Prepare yourself for shimmery, soft skin!