With Disney's upcoming Loki TV series, one may be wondering why Marvel hasn't been jumping into more merchandising deals for their previous TV series of WandaVision and The Falcon and The Winter Soldier. There's been some T-shirts and Funko Pops, sure, but nothing all that notable. Well, in the same way that Space Jam 2 is promoting via cereal, Loki is going to have his own cereal as well with a twist on a familiar brand.
General Mills is going to be selling a limited edition box of Lucky Charms labeled as Loki Charms, with a cartoon version of the villainous trickster gracing the cover. Only 3,500 boxes are being produced and they're going on sale this Wednesday at 11am EST, the same day as the premiere of the series on Disney+. The good news is that ordering the box means no shipping. The bad news is it'll cost you $8, roughly double the price of what your average box of Lucky Charms runs.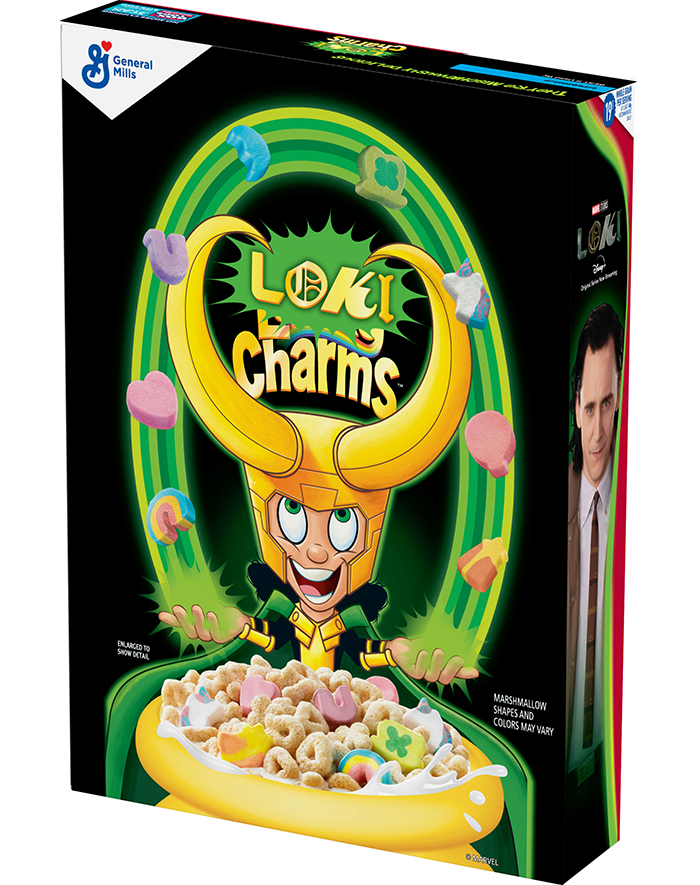 The idea for Loki Charms was initially a joke that had graced many geeky T-shirts as a play on words. But now it appears that Disney and Marvel (as well as General Mills) are taking advantage of this gag and running with it for as long as such a cereal would sell. Given that it's a limited edition which most likely will not be available in stores, it's expected that this will sell fairly well for the many Marvel and Loki fans seeking something referential and absurd for their breakfast table.
Check out the animated advertisement below:
Loki will premiere exclusively on Disney+ starting June 9th with new episodes every Wednesday.