When you bring home a dog, it's a life-changing experience. You and your pup become best friends for life, whether you spend your days playing outside or running around the house. And while dogs and humans can become fast forever friends at any age, some of the most heartwarming and adorable stories are of kids and dogs growing up together.
A special kind of bond is created when puppies and babies grow up together. Often, the two become as close as siblings, learning together and relying on one another. And there's truly nothing cuter than watching a kid and their pup take on the world together year after year. Some dogs become protectors for their humans, some become close confidants and playmates — but they all become best friends.
These incredibly cute pups and their humans started their lives together and grew up together. And you'll love these adorable photos of them in childhood and years later, all grown up!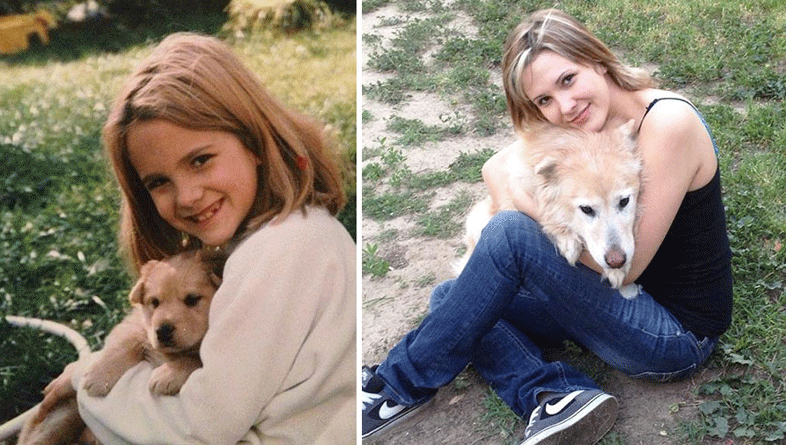 Cuddling Cuties
This adorable little pup and young girl started their relationship with cuddles and hugs. And now, years later, they're still spending time curled up together in almost the very same pose. After all, there's nothing better than finding comfort and love in the warm, furry snuggle of your furry best friend.
Matching Buds for Life
This dog and his best bud have been rocking their dark hair (and fur) for photo recreations throughout the years. In the progression of updated photos, it's so fun to see how the pup starts out tiny, but grows right along with his human buddy. Though both of them change significantly — with both even adding a little gray to their hair — the two can't seem to help but match!