Over four years ago, legendary comedic actor Robin Williams committed suicide. He left behind him a legacy of unforgettable TV and movie performances, from the quirky alien Mork on "Mork and Mindy" to the Peter Pan in "Hook" to the voice of Genie is the Disney classic "Aladdin." Once you've cleared all that filmography, you still may be hungry for some of Robin Williams's stand-up performances and talk show appearances. And if you don't feel like scouring YouTube for hours on end to see it all, there's a DVD set you might want to check out.
TIME LIFE is releasing a DVD box set called Robin Williams: Comic Genius, which will span 22 discs. The contents will include includes stand-up specials, never-before-seen shows, late night talk show appearances, interviews, and even the most recent HBO documentary special "Robin Williams: Come Inside My Mind." And that's only a portion of what the set has to offer.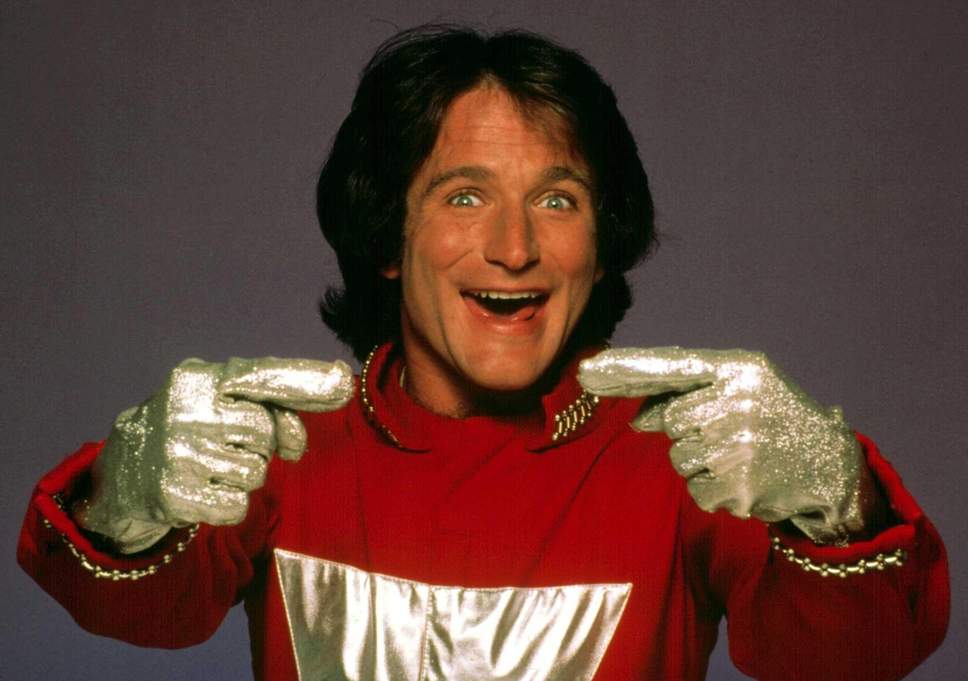 Here are the full specs on what you can expect in the set:
All five HBO stand-up specials together for the very first time, including Off the Wall (1978), An Evening with Robin Williams (1983), An Evening at the MET (1986), Live on Broadway (2002) and Weapons of Self Destruction (2009)
Never-before-released shows, including Robin's full MGM Grand Garden stand-up from 2007 and the Montreal stop on his last tour in 2012, a conversation on stage between Williams and comedian David Steinberg
Robin's best talk show and late-night TV appearances on The Tonight Show starring Johnny Carson, The Tonight Show with Jay Leno, The Oprah Winfrey Show, The Graham Norton Show, Saturday Night Live and more
Rare, never-before-seen clips including early stand-up, raw footage from HBO's promo shoots, a hilarious toast to Richard Pryor by Robin as Mrs. Doubtfire, and more
Brand new interviews with close friends and family including Billy Crystal, Steve Martin, Jay Leno, Eric Idle, David Steinberg, Lewis Black and Zak Williams
11 hilarious episodes of Mork & Mindy, including the two-part pilot!
James Lipton's Emmy® Award-nominated 90-minute interview with Robin on Inside the Actors Studio, plus deleted scenes
A comprehensive collection of Robin's USO shows around the world
Hours of bonus features including behind-the-scenes footage, local highlights from tour stops, promos and more. Featurettes include: The Early Years, San Francisco: Where It All Started, Comic Genius, and TV's Best Guest
Critically acclaimed 2018 HBO documentary, Robin Williams: Come Inside My Mind from Emmy® Award-winning director Marina Zenovich and Oscar-winning producer Alex Gibney.
"Robin Williams: Uncensored," a collectible 24-page, full-color memory book featuring rare, archival photos from award-winning photographer Arthur Grace, reminiscences from friends and colleagues, Robin's personal tour notes and more.
All housed in a deluxe collector's box!
Basically, it's the ultimate collection of Robin Williams bonus discs.
The set is currently available for pre-orders and will be available for purchase on November 5, 2018.