Amazon Prime's biggest film currently is The Tomorrow War, a military sci-fi epic starring Chris Pratt. Pratt plays Dan, a scientist and soldier who leads the charge against aliens of the future by trying to find a solution in the present. Posed as a familiar blockbuster formula, the film features lots of alien creatures, running, gunning, and big special effects of explosions and such. Despite Paramount forgoing a theatrical release and even debuting on their own streaming service of Paramount+, Amazon seems quite pleased with the film that became their most-watched title on Independence Day weekend. They're so happy that they want more.
The Tomorrow War is getting a sequel as plans are underway to order one. The sequel should involve the return of director Chris McKay and screenwriter Zach Dean, as well as the cast that included Chris Pratt, Yvonne Strahovski, Betty Gilpin, Sam Richardson, Edwin Hodge, and..J.K. Simmons.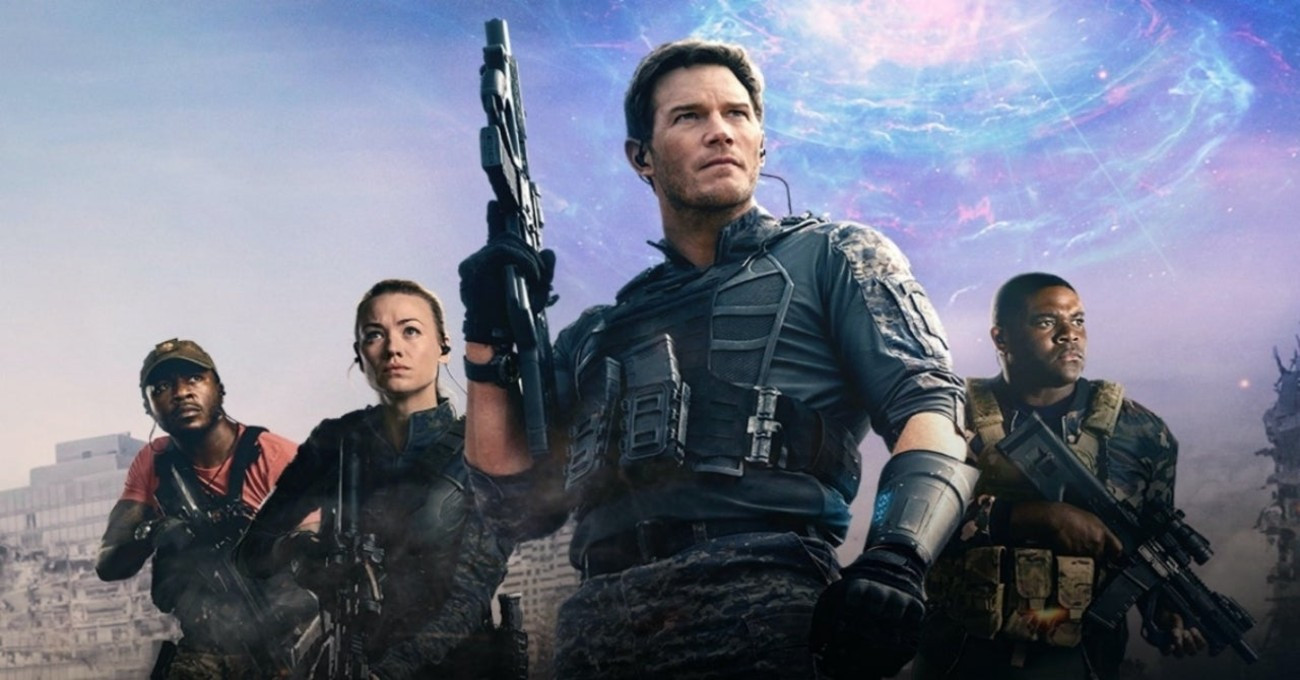 These are very early plans as there are no story ideas present at this time from anybody involved. After all, it's been less than a month since the film has debuted so chances are we won't hear much about this film for months. It's safe to say, however, that Amazon Prime will jump on such a film to hold their audience. With the return of movie theaters, Prime is seeking to stake a higher claim on bigger films as studios turn their attention back to the cinema. While Amazon also dabbles in theatrical films with their A24 series of arthouse-style movies, these films don't exactly draw large crowds. So Prime really is seeking to jump into some bigger films as exclusives to their streaming service.