As humans, we could stand to learn a lot about life through the animals and their own unique friendships.  For instance, take Herman and Little Lundy.  These two have the sweetest but also improbable friendship—at first glance.
Herman is a pigeon, who more than a year ago, suffered from neurological damage. As a result, Herman can not fly. Little Lundy, on the other hand, is a precocious newborn chihuahua puppy. Unfortunately, Little Lundy is not able to use his back legs.
Individually, they struggle, but if placed together, there is nothing they can't do. The two are so bonded that when placed together, the two snuggle up tight as if they are part of the same litter—or even nest.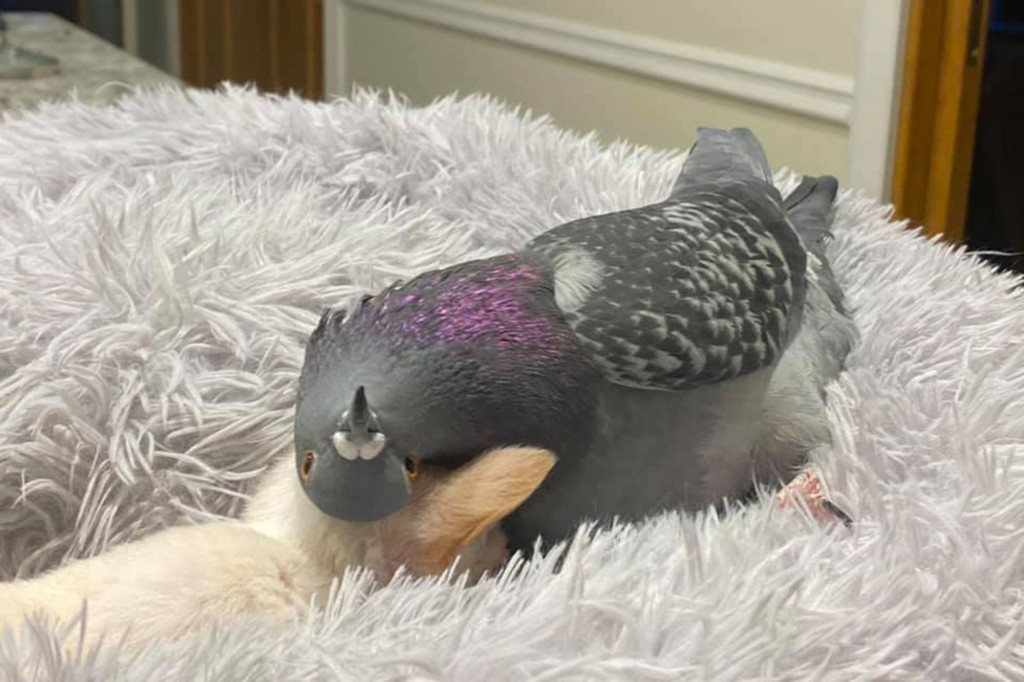 A rescue organization, the Mia Foundation in Rochester, New York, introduced the pair. The organization works to rehabilitate animals that present with birth defects or physical types of deformities.
The non-profit's found, Sue Rogers usually offers her rescues around the US to foster homes. However, she does, from time to time, keep some for her presentations in school programs about bullying.
Since the word about Herman and Little Lundy has gotten out, the donations have been rolling into the foundation. Not only does the pair make each other life all that better, but the pair have also inspired donations as well.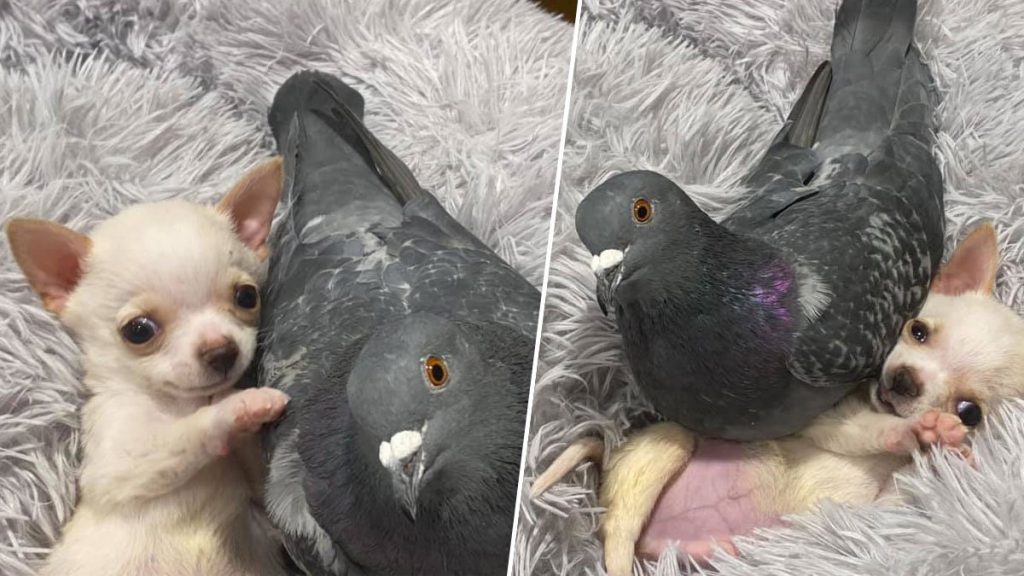 It was pretty much a given that the two were going to meet eventually. While working with Little Lundy one day, she set the pair together—Herman did not offer to peck, and Little Lundy did not offer to nibble. They simply snuggled up with one another, and the rest was history.
After having posted the duos pictures on social media, the donations began rolling in. In just two days, the foundation raised an estimated $6,000. The donations provided enough to help cover the high-cost procedures needed at the rescue.