Strawberry shortcake is the quintessential summer dessert. At once rich, vibrant, and sweet, this yummy layered treat combines delicious seasonal strawberries with a rich biscuit.
While it's unclear who decided to combine European shortcakes, also known as biscuits, with strawberries and sweetened whipped cream, many food historians would say it's actually an American invention.
These days, you will find this dessert taking on many forms. While using a biscuit is traditional, you might find bakers who will opt for sponge cake just as easily. Then, of course, you need fresh strawberries. Go crazy and splurge on the best farmers market ones you can find.
In this recipe, an incredibly simple to make (only 5 ingredients!) homemade buttermilk biscuit is topped with vanilla-accented whipped cream and perfectly-macerated strawberries. The satisfaction that comes with whipping up this warm-weather dish from scratch is immense, so don't miss out!
Easy-To-Make Strawberry Shortcake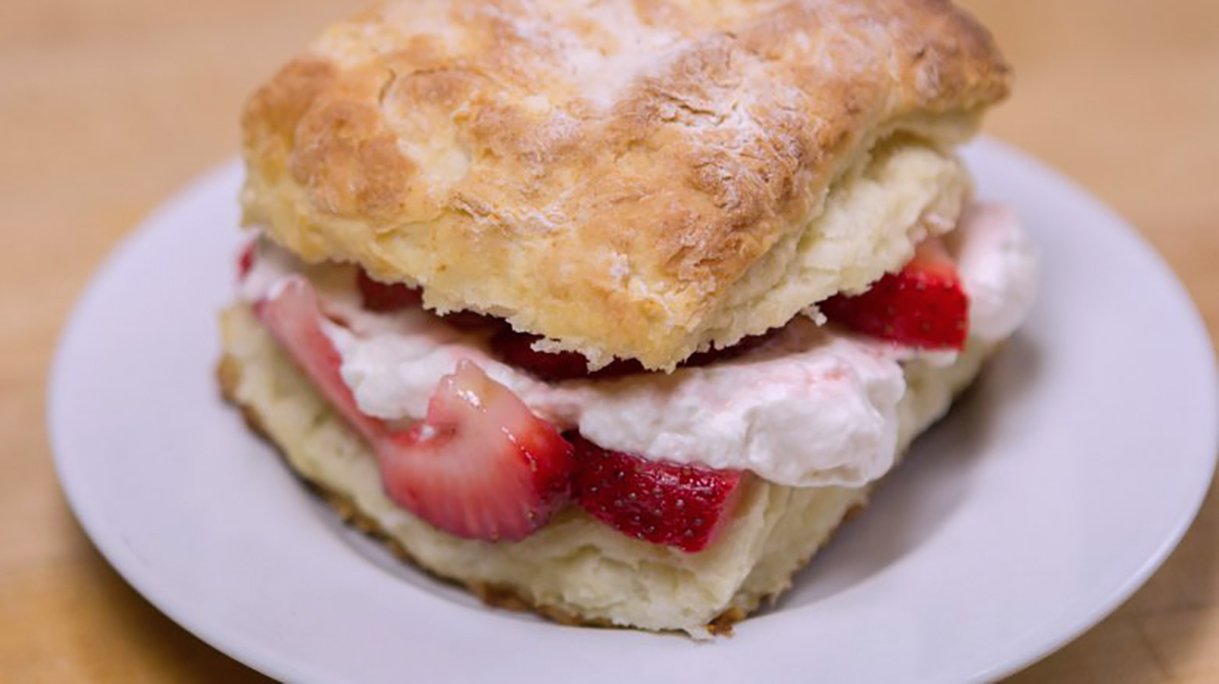 Ingredients
For the biscuits:
2 cups all-purpose flour
1 tablespoon baking powder
1 ½ teaspoons kosher salt
1 stick cold unsalted butter, cubed
1 cup buttermilk
1 ½ to 2 cups fresh strawberries, hulled and thinly sliced
2 tablespoons granulated sugar
1 cup heavy cream
2 teaspoons vanilla extract
Directions
Biscuits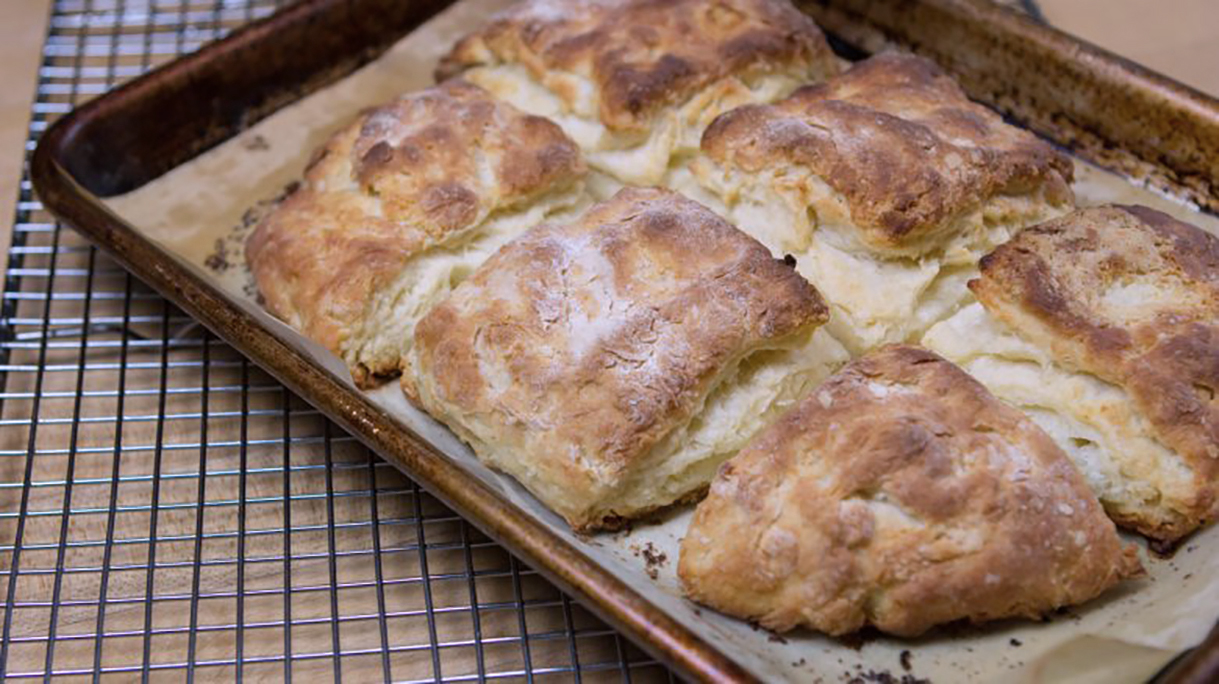 Preheat the oven to 400 degrees Fahrenheit.
In a large bowl, whisk together the flour, baking powder, and kosher salt.
Add the butter and using your fingertips, break the chunks into the flour mixture until only pea-sized lumps remain. Stir in the buttermilk until the dough begins to come together and pull away from the sides of the bowl.
Turn out the dough onto a clean, lightly floured surface. Using lightly floured hands, fold the dough onto itself. Repeat up to 5 times, alternating directions. Pat the dough into a rectangle, about ½-inch thick.
Using a pastry cutter or sharp knife, cut into 6 squares and place close together on a parchment-lined baking sheet.
Transfer the prepared biscuits to the middle rack of the oven and bake until golden all over, 22-25 minutes.
Remove the biscuits from the oven and set aside to cool completely before assembling your shortcakes.
Strawberries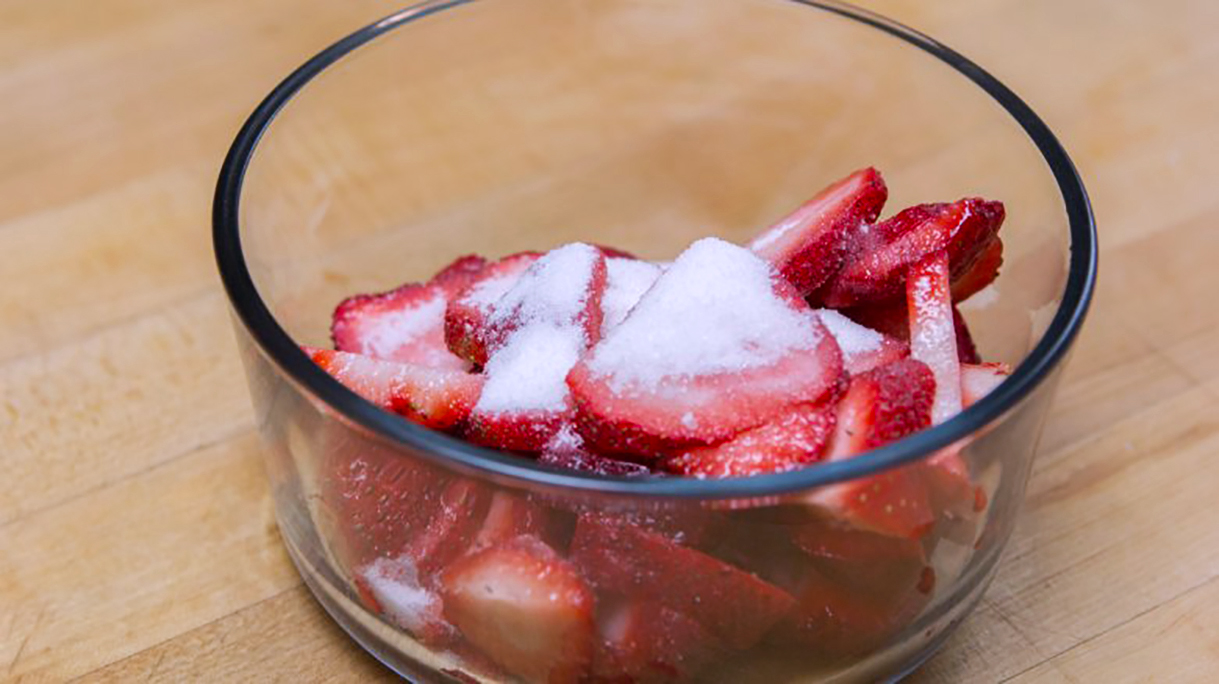 While the biscuits bake, in a medium bowl, combine the strawberries and sugar. Set aside until strawberries have released their juices and macerated, about 20 minutes.
Whipped Cream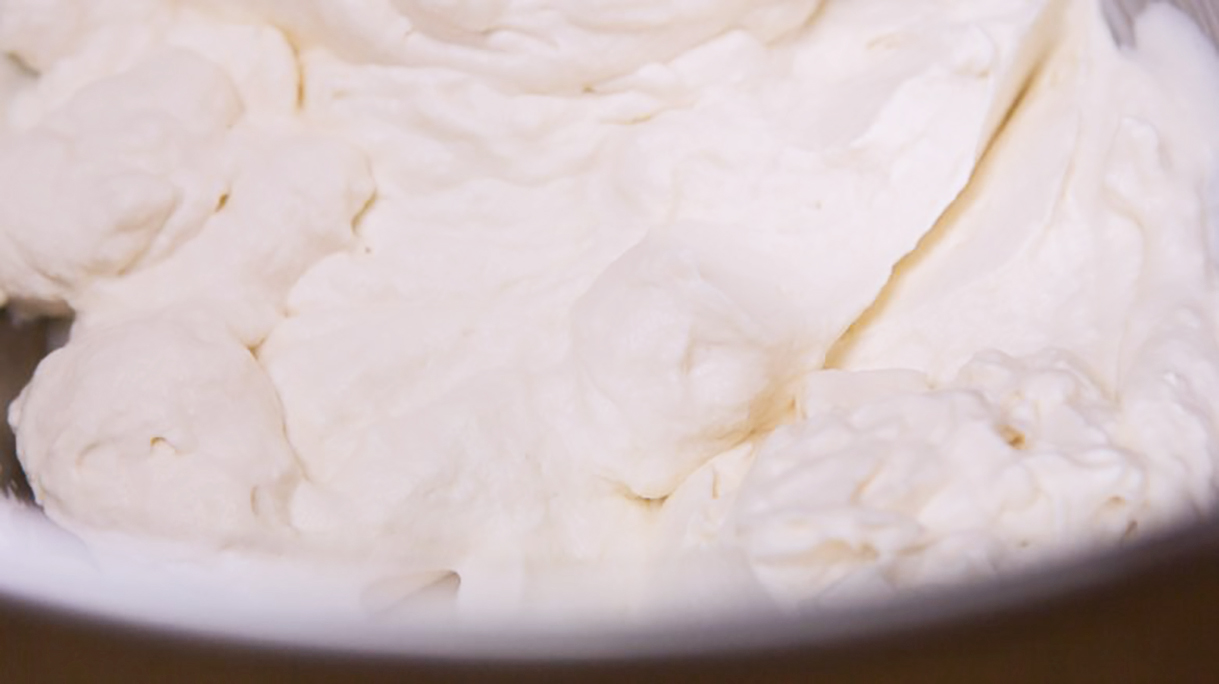 While the strawberries macerate, in a large bowl fitted to a stand mixer or using a large bowl and wire whisk, whip the heavy cream and vanilla extract until stiff peaks form.
Assemble The Shortcakes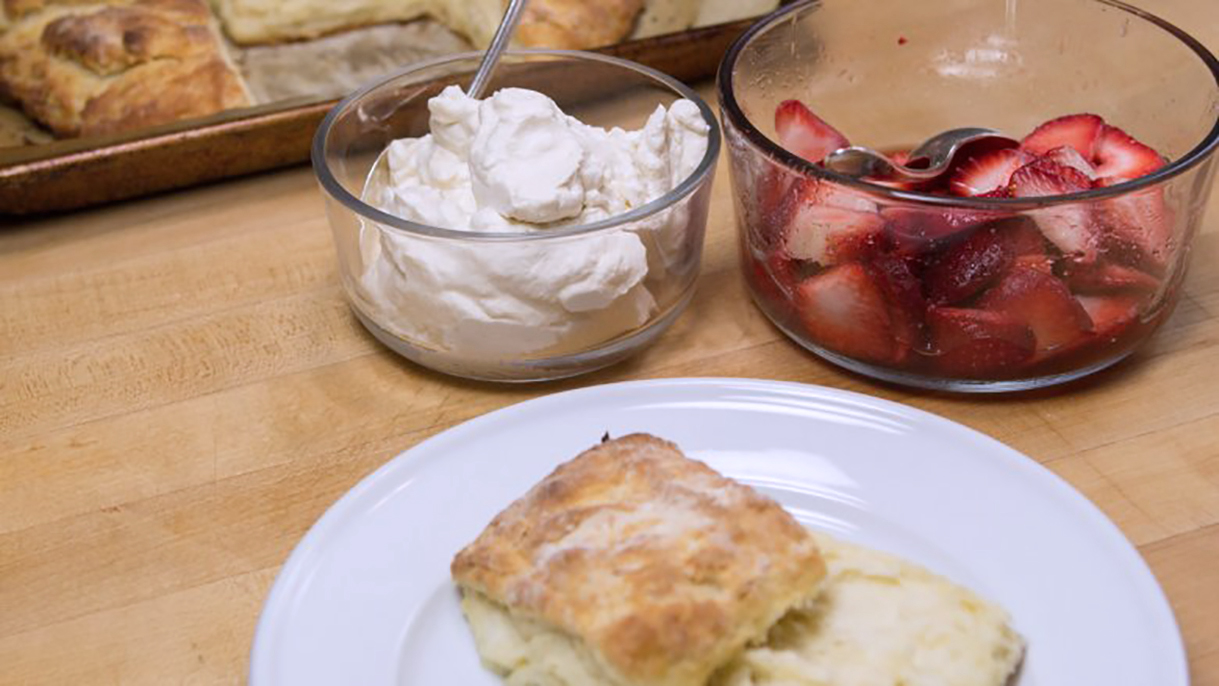 Working one at a time, halve the biscuits horizontally. Layer with the macerated strawberries, whipped cream, and more strawberries, dividing evenly.
Top with the other half of the biscuit, if desired. Enjoy!