After Roseanne Barr's controversial tweets of racist messages, she was fired by ABC and the future of the show was put in jeopardy. While Roseanne somewhat regrets her action (hard to tell based on her mixed and heated reactions), the show will still continue on without her in the form of the spin-off series "The Connors." The character of Roseanne is dead to the rest of the characters. Literally.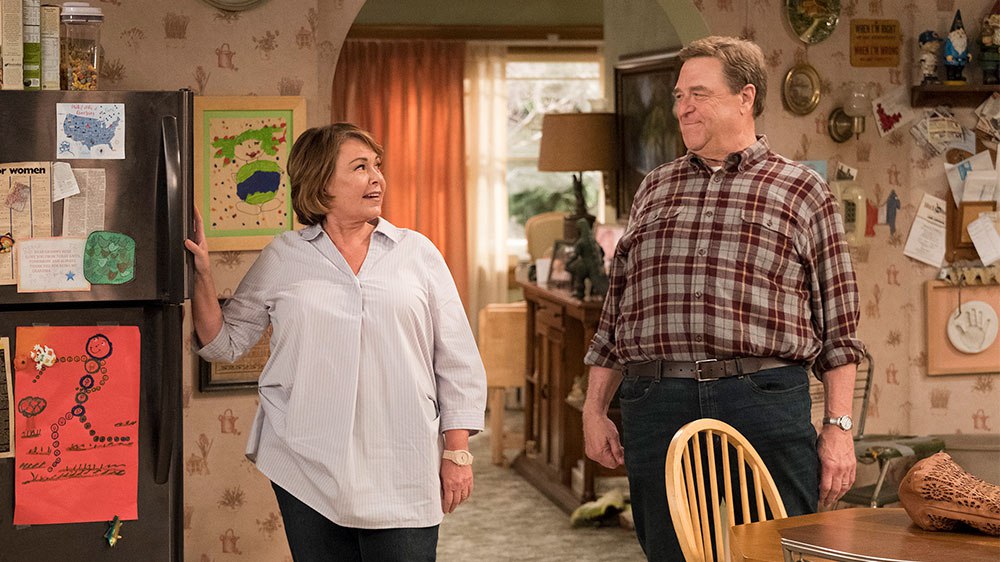 John Goodman, who plays Roseanne's husband of Dan on the show, revealed the fate of the character and an ABC-supplied synopsis of the new show reveals a little bit more:
"After a sudden turn of events, the Conners are forced to face the daily struggles of life in Lanford in a way they never have before. This iconic family – Dan, Jackie, Darlene, Becky and D.J. – grapple with parenthood, dating, an unexpected pregnancy, financial pressures, aging and in-laws in working-class America. Through it all, the fights, the coupon cutting, the hand-me-downs, the breakdowns – with love, humor and perseverance, the family prevails."
Obviously, ABC didn't want to let go of a show this high in the ratings, given how Roseanne had stated the major appeal of the show would be for Middle-Americans amid a tense political climate. And so the show will go on without Roseanne in financial or creative control. The cast, however, will return from the previous show, including John Goodman, Laurie Metcalf, and Sara Gilbert among others. "The Connors" will debut on ABC October 18, 2018.