With the successful release of "The Nun," another spin-off in Warner Bros' Conjuring horror franchise, the question arises when the next centerpiece picture of "The Conjuring" will grace the screen with a sequel. Given that The Nun is the most successful debut of this series to date, there's little doubt that "The Conjuring 3" is on the way, with more adventures of the paranormal investigators of Ed and Lorraine Warren. Sure enough, it's in development.
In an interview with CinemaBlend, long-running Conjuring producer Peter Safran gave an update on the current state of the next Conjuring movie.
"It's actually coming along great. David [Leslie] Johnson is working on the screenplay, and I feel pretty confident they will have that one up and running next year."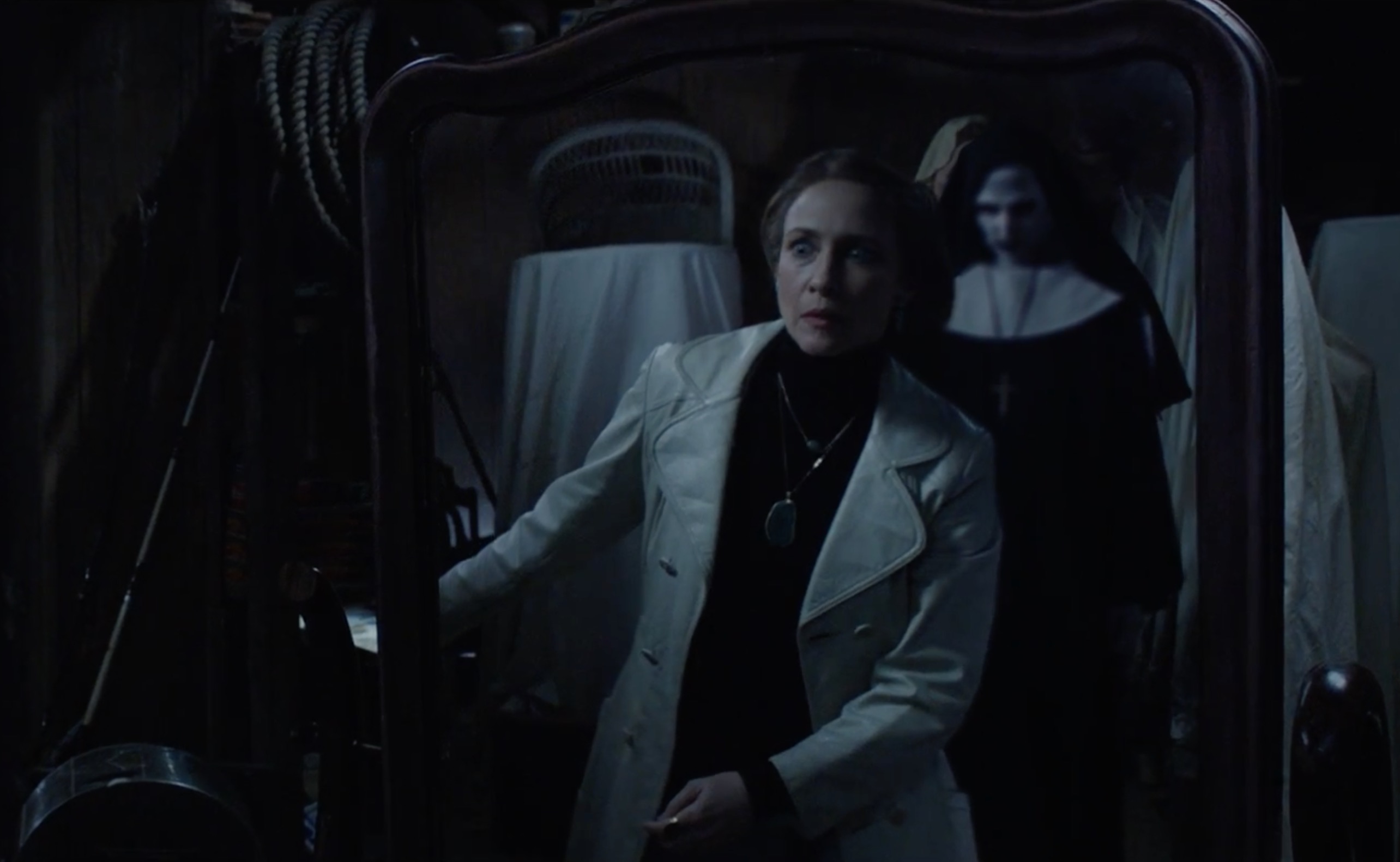 David Leslie Johnson was hired to write the screenplay. Director James Wan would've returned to direct sooner, but he was a little busy with directing "Aquaman." But with filming moving to 2019, there's a chance he'll be returning to helm the third film in one of the most successful horror franchises of the 21st century, having grossed over $1 billion altogether. Of course, the big question is what the next Conjuring movie will be about and Safran continued to say that something new is on the horizon:
"Clearly we can't do another haunted house movie, right? We can't do another supernatural possession in a house, with a family in peril. Right? So, it's got to be something different than that, I think."
So who knows. It could focus on another case of the real Warrens or something else entirely. We'll just have to wait and see what's next for this solid horror saga.