A dog can make anyone's life complete. From playtime and daily walks to cuddles on the couch and constant comfort, dogs can fulfill you and give you a friend for life. But when you alive in an apartment, owning a dog can be a little more challenging. Not all dogs thrive in apartment environments — many breeds need a lot of space to roam and play, and some simply aren't suited for thin walls and close-by neighbors.
However, living in an apartment doesn't mean you can't enjoy the friendship, love, and company of a furry friend. There are plenty of dog breeds that can thrive in small living spaces. While size might be the first — and biggest — concern, there are so many different pups who have the right energy level, friendliness, and personality for apartment life.
If you're searching for a dog who'll be able to live comfortably in your apartment, these are the breeds you need to consider.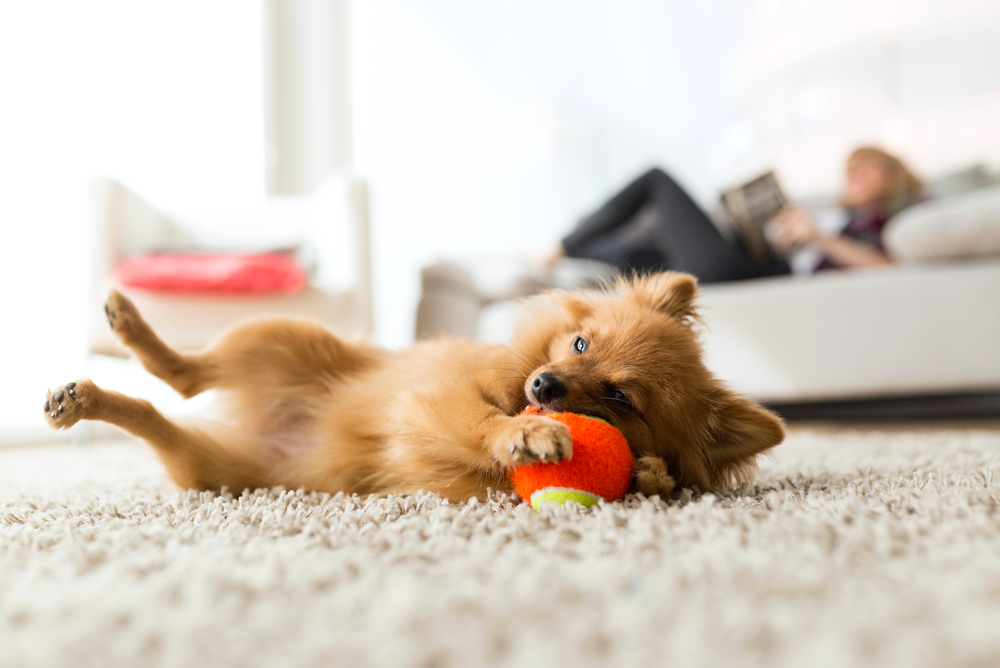 Basenji
The Basenji is an adorable hunting dog originally bred in central Africa. And this cute short-haired pup is a loving, fun companion who's filled with energy. Basenji pups love to play, and they can be mischievous if left alone.
And while the Basenji might seem like a pup who's a bit too active for apartment living, these breed thrives in small spaces. Lightweight, slim, and quiet while playing, this is one breed that can be both an excellent companion and a silent apartment dweller.
The Basenji typically only reaches 18 inches tall and 25 pounds when full grown — a perfect fit for apartments anywhere. And if you're worried about thin, shared walls and nosy neighbors, you won't have to keep the Basenji quiet. This breed doesn't bark, which ensures peace and quiet for you and everyone living near you.
Cavalier King Charles Spaniel
They're quiet, they're small in size, and they capture the heart of anyone who encounters them. That's a quick summary of the Cavalier King Charles Spaniel, a breed that loves to provide companionship and constant affection.
And if you've ever met a Cavalier King Charles Spaniel, you know just how cute, cuddly, and completely lovable this breed can be. Cavalier King Charles Spaniels love to laze around — they'll climb right into your bed, your lap, absolutely anywhere you're sitting to snuggle up and relax. This makes them an amazing pup to keep in small, quiet living spaces like apartments.
Even better, the Cavalier King Charles Spaniel is a breed that becomes very attached to its human owners. This makes life in an apartment pleasant for these pups, as they'll never have trouble finding you around the house.