Pizza shouldn't be reserved for "cheat days." You can make it healthy and quickly with this 3-ingredient pizza crust recipe.
No more spending tons of money on not-so-great-tasting pizza made with horrible combination flours.
This recipe ensures a gourmet taste! Craft your pizza according to your taste and lifestyle.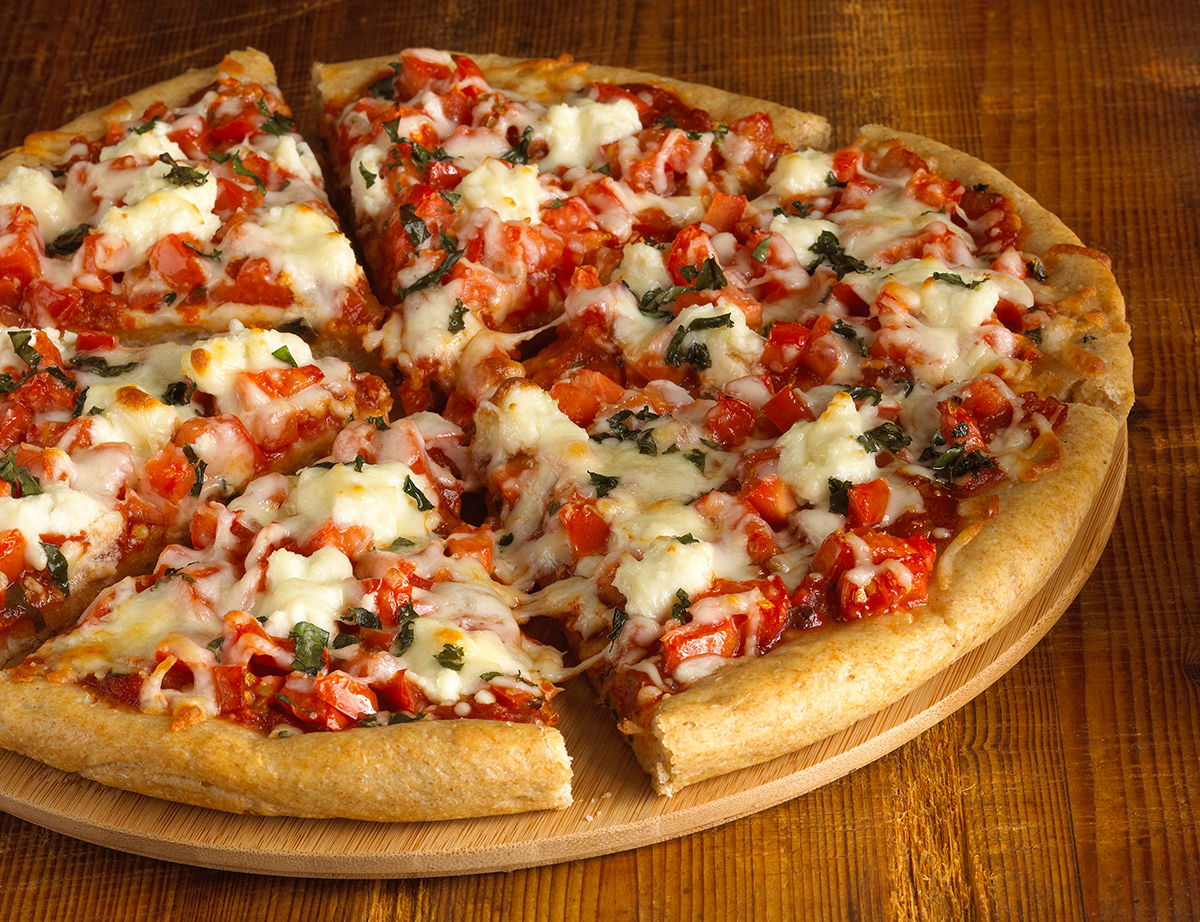 What You'll Need
1 1/2 cups of all-purpose flour
1 1/2 teaspoons of baking powder
1 cup of Greek yogurt (you can use 2%)
That's all. You can use gluten-free all-purpose flour as well. With this recipe, there will be no sitting time while the dough rises for hours. Here's how it works…
Steps
1) Preheat the oven to 450 degrees. Sprinkle a sheet pan with 1/4-1/2 cup of cornmeal. This is an optional step, but you'll love the texture and flavor that it brings to your crust.
2) Add 1 1/2 cups of all-purpose flour (gluten-free if need be), 1 cup Greek yogurt, and 1 1/2 teaspoons of baking powder to a bowl. Mix it all until combined well.
3) Next, you'll knead on a well-floured surface for 8 to 10 minutes. So put some music on and go at it! When you've finished kneading, let the dough rest for about 5 minutes.
4) Form your crust. It doesn't have to be a circular crust. You can make it a square, a heart, your lover's face, whatever you wish.
5) Place your crust on a sheet pan or a pizza stone and brush it with olive oil. Spread your sauce of choice all over your crust and any toppings you're in the mood for. Make it as healthy as you desire.
6) Bake your pizza for 10-12 minutes. Besides the amazing smell that will arise, you'll know your crust is finished when the edges are browned and it's firm. If you've gone with a gluten-free option, it might need more time to firm.
Remove your pizza when it's done baking. Let it cool off, slice it up and be amazed!