The holiday season is finally here, and limited edition and specialty flavored foods are popping up on store shelves everywhere. Pumpkin flavor is a big flavor for autumn and it's also a major flavor for Thanksgiving dinner pies, but there are other flavors to consider with Thanksgiving, like turkey, stuffing, cranberry sauce and more.
Popular snack cracker brand Pringles has just released their Thanksgiving dinner Pringles flavors, which are turkey in a can, stuffing in a can and pumpkin pie in a can. All three of these flavors will be available online to buy as a three pack.
Pringles senior director of marketing Kurt Simon explained that "The Pringles Thanksgiving Dinner flavors are not only new, but cover every course of the real meal – from the main event, to sides and even dessert."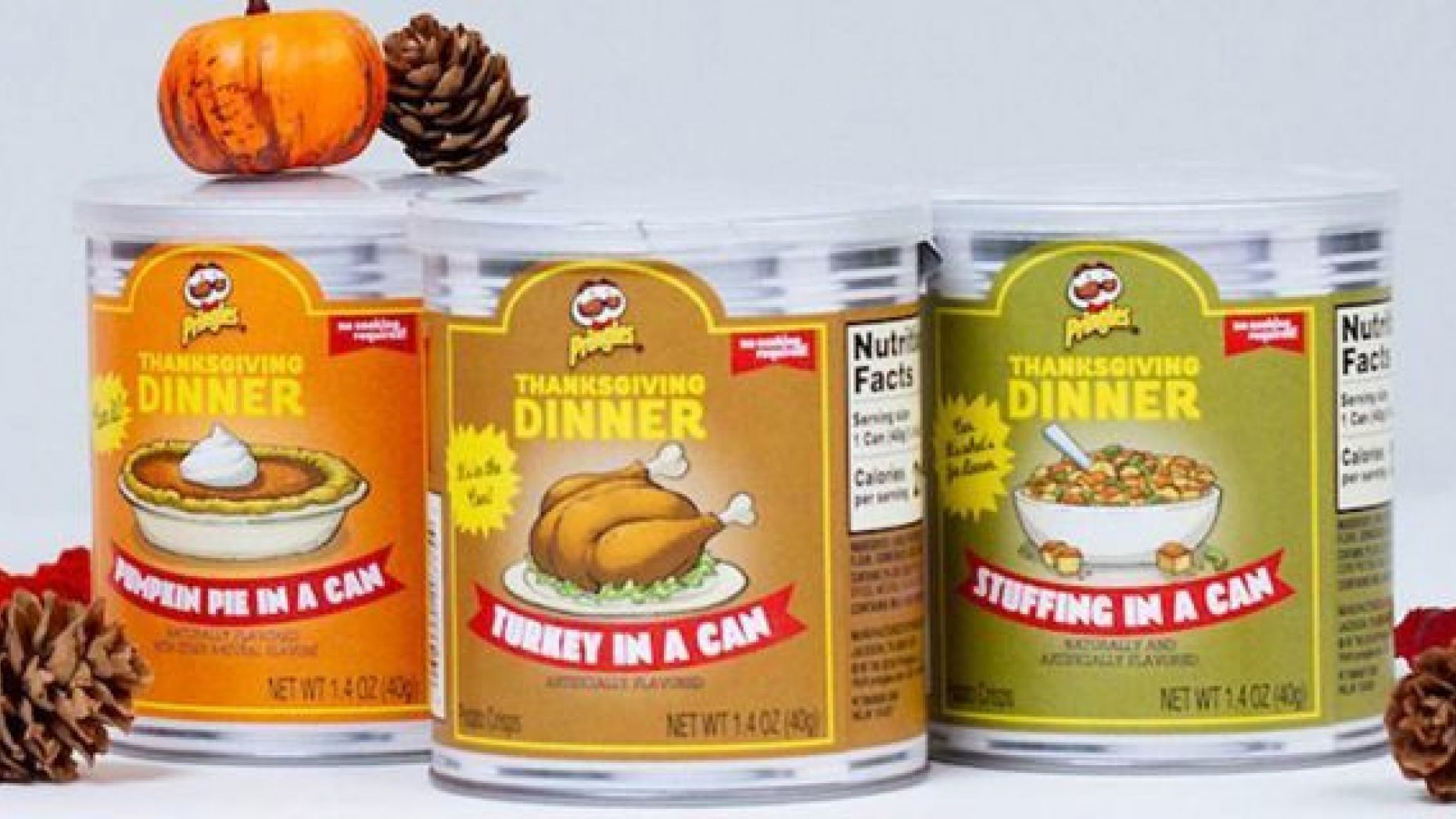 The three pack of Thanksgiving Day inspired Pringles will be available for $14.99 and they will be packaged one on up of each other in a tall, red checkered tablecloth colored box.  The decision to sell these three flavors came after a wider variety of Thanksgiving flavors were released last year, and stuffing, turkey and pumpkin pie were the most popular.
Last year, Pringles released an entire meal of Thanksgiving Day flavors, and even the packaging was designed like a television dinner. A Thanksgiving dinner spread appeared above a red checkered tablecloth, and a black tray slid out with eight different compartments of different flavored Pringles. The flavors were pumpkin pie, mac and cheese, mashed potatoes, creamed corn, green bean casserole, cranberry sauce, turkey and stuffing.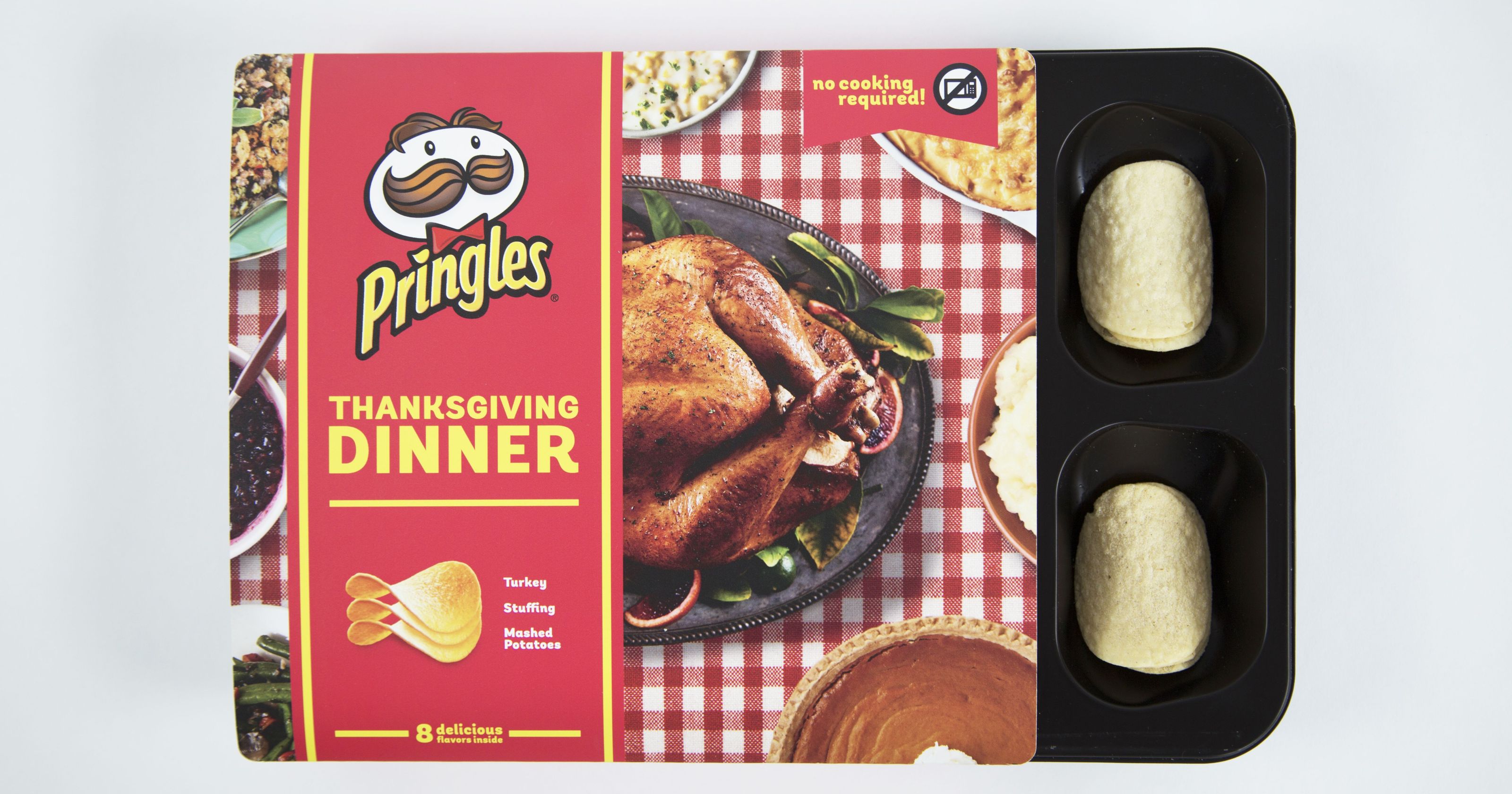 Because consumers are given a bunch of different chips, mixing them up and creating different flavor combinations, like eating turkey, stuffing and mashed potatoes together for an entire meal in your mouth. Pringles has brought back the most popular and authentic flavored Pringles this year, according to consumer feedback.