Temuera Morrison has been in a few films but is best known to Star Wars fans as the actor who portrayed Jango Fett. First appearing in Star Wars Episode II: Attack of the Clones, Jango was a bounty hunter that would become the template for an army of clones to be used by the Republic in its time of war. Though Jango would meet a bitter end by the end of that Star Wars entry, his son, Boba, would also go onto become a bounty hunter that captures Han Solo in The Empire Strikes Back…then meet a bitter end in Return of the Jedi.
After so many years Morrison will be returning to the role of a Fett and portray the character of Boba Fett in the Star Wars series The Mandalorian, now approaching its second season. The Hollywood Reporter broke the news that he will be cast in the second season that is preparing to go into production soon.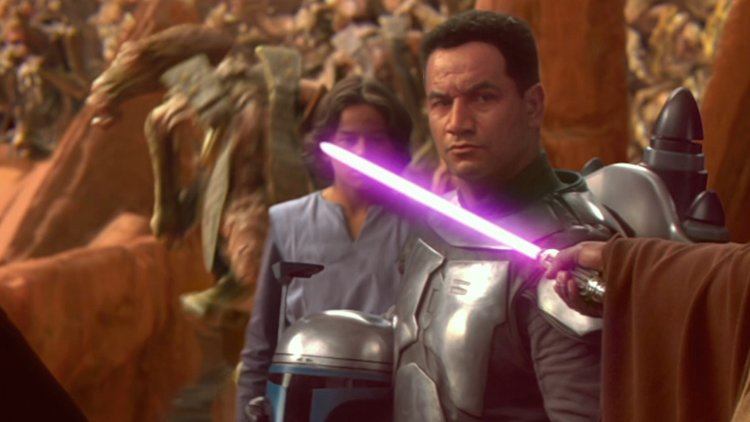 The Mandalorian, however, takes place after the events of Return of the Jedi, meaning the series may have to answer for how Boba Fett survived being eaten by the Sarlacc Pitt on Tatooine. Star Wars fans shouldn't have to ponder too much on this considering the lore outside the films has implied for decades that Boba Fett survived and lived to bounty hunt another day.
Also appearing in this season will be Rosario Dawson, playing the live-action version of Ahsoka Tano who has mostly been seen in the animated series Star Wars: The Clone Wars.