One thing that makes teachers special is their innate desire to help people. Corey Simmons found that out first hand earlier this month when a math teacher he didn't know spent his subway ride to Brooklyn re-teaching him fractions.
Simmons, a 25-year old single father, was spending his train ride pouring over math worksheets, trying to re-learn fractions so he could help his son who had just failed a test on the subject.
At one point, a man got on the train, taking the seat next to Simmons. The man saw that Simmons was focused on something, and before too long, he was helping Simmons re-learn fractions.
Unbeknownst to either man, 25-year old Denise Wilson was sitting right across from them, watching the whole scene unfold. Touched by one man helping the other, she surreptitiously snapped a photo of the two. She posted the photo on Facebook and it has now been shared over 40,000 times.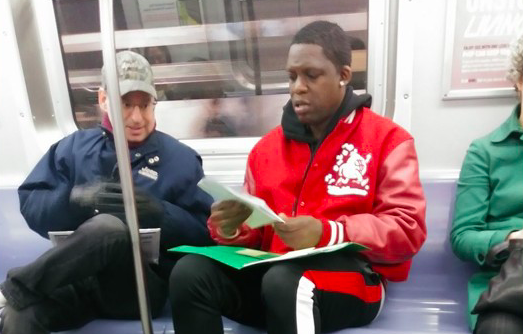 "Everything that Corey didn't understand, the guy broke it down for him and showed him different methods on how he could do it," Wilson recounts.
After the photo went viral, someone recognized Simmons, but the identity of the man taking the time to teach him remains a mystery. Simmons says he somehow failed to exchange names with the man but was grateful for his help.
"You need help sometimes, and you shouldn't want to bite your tongue, to not ask for the help. So don't feel shy to ask someone for help. It's okay," says Simmons. "It doesn't matter if you fail, it's what you do after you fail."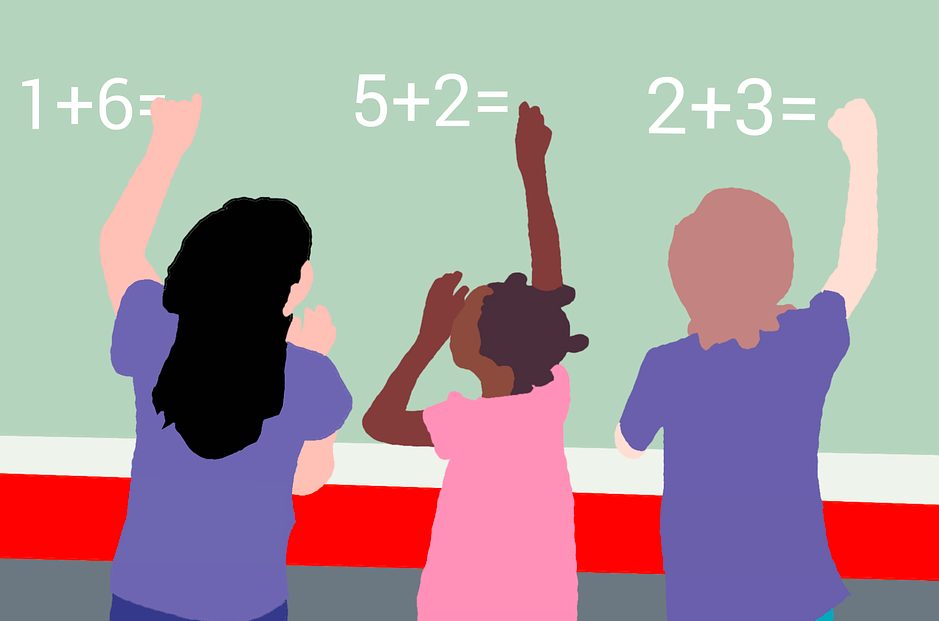 Wilson may have been a little nosy in snapping and posting the picture of two strangers. But seeing one man help the other made her tear up a little, and she thought it was pertinent to share it with the world.
"It felt good that two complete strangers could come together — regardless of skin color — to teach each other," says Wilson. "I feel both of them left each other with a gift."
Simmons says both he and his son are starting to get the hang of fractions. Meanwhile, the identity of his math tutor remains unknown.