Taron Egerton was lucky enough to act alongside Elton John playing himself in 2017's "Kingsman: The Golden Circle." And now it seems like that experience is going to come in handy for playing Elton in the upcoming biopic, "Rocketman." Does he have what it takes to bring the story of the rock legend to the big screen? From what we've seen from his first image from the film, he certainly seems to have the look down at least.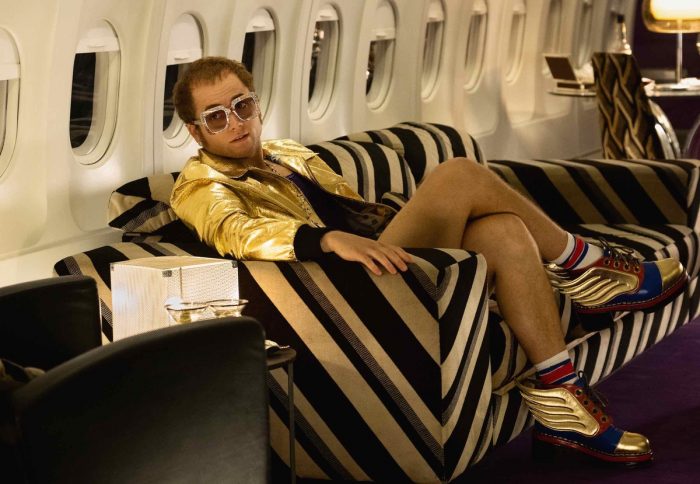 The film, directed by Dexter Fletcher, has been described by Egerton in a recent interview as a musical fantasy.
"We are making a movie called Rocketman about Elton John's formative years. Everyone thinks it's a bio-pic. It isn't. It's a fantasy musical so it's actually his songs used to express important beats in his life at emotional moments. He's not the only character that sings. It's going to be fun."
And it's sounding like Fletcher has faith in Egerton's performance as well:
"It's not what I am trying to do, it's what I am going to do. I think Taron summed it up well. It's a musical fantasy, not a biopic…We have Elton's songs and Elton's life story, or a part of it. And it is a fantasy version of real life. It is a true fantasy. So I am looking to create something that will entertain and inform and amaze and do many, many things. It is just literally at the beginning now."
Additionally starring in the film is Richard Madden, Gemma Jones, and Bryce Dallas Howard.
"Rocketman" will be hitting theaters May 31, 2019.