Anyone familiar with the talk show and game show cycle of the 1980s and 1990s will no doubt recognize the name Regis Philbin. Regis slowly rose up in the talk show environment of the 1960s and 70s until eventually landing his big morning talk show of Live with Regis & Kathie Lee in 1985 and wouldn't end until 2000. The show was a massive success as it garnered large ratings and launched Philbin into all sorts of new ventures, including the host of the iconic game show Who Wants To Be a Millionaire. Being so present in the pop culture public eye, he has also been satirized on everything from Mad TV to Animaniacs.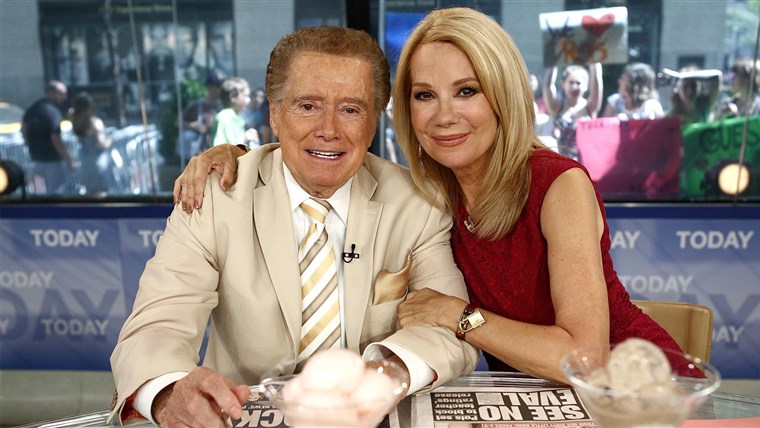 For being so notable, he has also made appearances on such TV series as Mad About You, The Larry Sanders Show, Seinfeld, Caroline in the City, Spin City, The Simpsons, Family Guy, Ugly Better, How I Met Your Mother, etc. He has also made his mark in movies such as Little Nicky, Jack and Jill, Miss Congeniality 2: Armed and Fabulous, The Great Buck Howard, and Shrek The Third. For anyone interested, he also recorded an exercise video in the VHS era.
But now the aged talk show host has departed from this world. Regis Philbin died of natural causes at the age of 88. His family gave a statement on his passing via People:
"We are deeply saddened to share that our beloved Regis Philbin passed away last night of natural causes, one month shy of his 89th birthday. His family and friends are forever grateful for the time we got to spend with him—for his warmth, his legendary sense of humor, and his singular ability to make every day into something worth talking about. We thank his fans and admirers for their incredible support over his 60-year career and ask for privacy as we mourn his loss."
Rest in peace, Regis Philbin.