The candy aisle just got a little more interesting. Starbursts is providing a new product which offers not one but two new flavors mixed together. Starbursts are soft taffy candy which are available in individual squares of yellow, orange, red, and pink. The fruit flavors include lemon, strawberry, orange and cherry.
Starburts is announcing the release of Starbursts Swirlers, which are chewy sticks of two different flavors of Starbursts, wrapped together to create a swirly stick. The new sticks are available in three different flavors.
These three different flavors include cherry-lemon, cherry-strawberry, and strawberry-orange. The sticks also look like straws, although they are non-functioning and completely solid in the middle.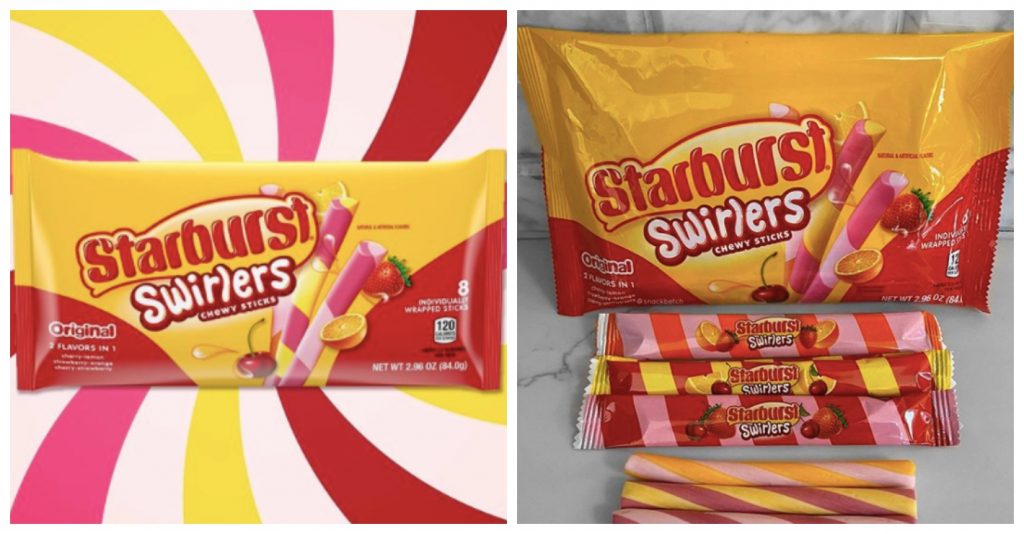 Each package of Starburst Swirlers contains eight individual sticks, and each package will contain all of the different flavors of swirlers. These new Starburst Swirlers are not expected to be a limited-edition candy, so they should be available on candy shelves in grocery stores and convenience stores across the United States.
The Starbursts Swirlers will be available in stores by April 2020. Right now, this is the only size and format of this new product that will be available in stores. Starbursts recently confirmed the new product at the 2019 National Association of Convenience Stores (NACS) annual trade show in Atlanta.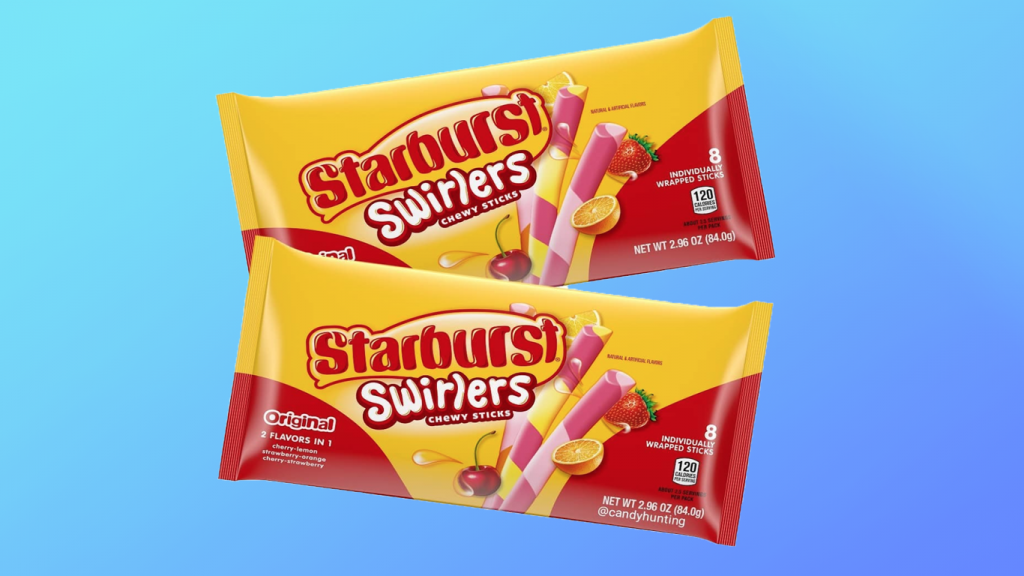 According to Mars Wrigley, Starburst Swirlers "combine flavors consumers know and love into one chewy, juicy stick." It's just a new way to enjoy the fruity, chewy snack. These Starburst Swirlers are basically shaped like Twizzlers, but taste like Starbursts. They are what happens when you twist two differently-flavored Starbursts together and then eat them at the exact same time.
Each individual bag of Starbursts Swirlers will be just under three ounces, and contain 120 calories per serving, with about two and half servings per each package of Swirlers.