Starbucks is known worldwide for their one of a kind drink creations and their ability to celebrate a holiday with an absolutely unforgettable beverage. With Halloween finally upon us, the popular coffee chain has unveiled its "Phantom Frappuccino," which is a dark drink that looks topped with slime.
The new spooky concoction is also on the healthy side, another stable for the coffee brand. The Phantom Frappuccino is made from coconut milk, coconut whipped cream, mango essence, pineapple essence and topped with lime slime. The lime green slime is also woven throughout the drink. There is a catch though: this new drink will only be available in Europe.
The Phantom Frappuccino will be available in the United Kingdom and Europe from October 26 to October 31. The smallest price of the new dark drink is about three British pounds, and the limited-edition drink will be available in all standard sizes offered by Starbucks.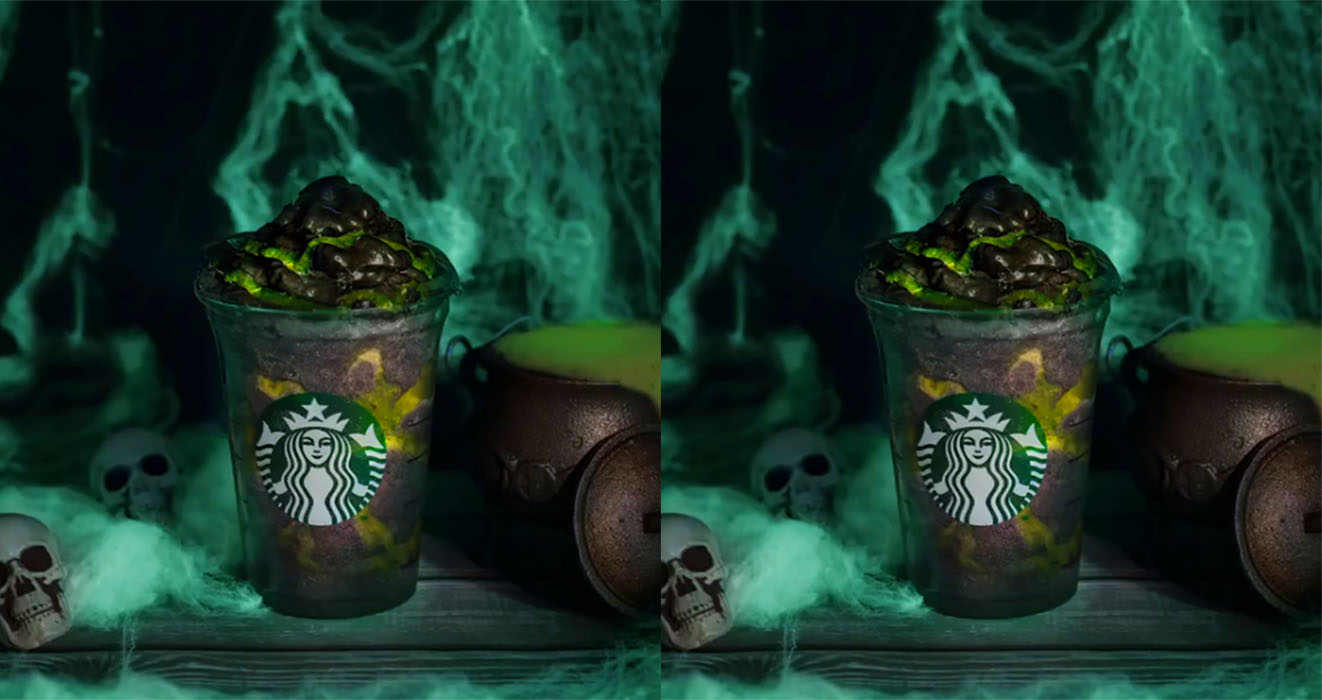 Source: AwesomeInventions.comThe signature black color of this Phantom Frappuccino is made from using activated charcoal, a rather popular flavor in food and drink trends over the last several years. In fact, the charcoal is also in the slime, which makes it a super versatile ingredient. The spooky lime slime is apparently made from spirulina extract, charcoal powder, and lime and lemon juice.
There is no provided explanation as to why the Starbucks Phantom Frappuccino has a very fruity flavor and a dark look, but maybe that's the appeal. Fans have been flocking to local Starbuck's to try the drink, and the main consensus seems to be that it tastes better than it looks. While the drink is aesthetically pleasing, it may not win any awards or replace pumpkin spice lattes anytime soon.
No word on whether or not this drink would expand overseas to be available for more customers, or if the limited-edition flavor would make a return in the future. Only time will tell.