The Marvel Cinematic Universe has proven this year once again to be very dependable at the box office. Earlier this year, we saw "Captain Marvel," the solo female hero picture starring Brie Larson, debut to $175 million. "Avengers: Endgame," the hero ensemble follow-up to last year's "Infinity War," was no surprise as the biggest hit of the year for making $357 million for its first weekend. And now we have "Spider-Man: Far From Home" as the third MCU film this year. And it has not disappointed.
The film debuted to an opening box office of $185 million since its early debut on July 2nd. For the weekend alone, the film made $93 million, which is still impressive. Even more impressive is that worldwide the film has already made half a billion dollars in box office. So it's easily the strongest debut for a Spider-Man movie which is saying something for how many Spider-Man movies have been produced in the past.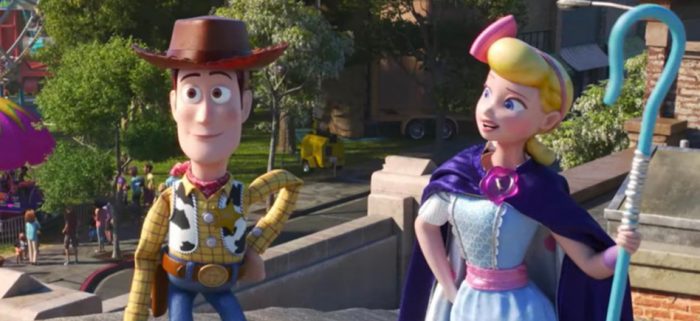 Still hanging in there is Disney's "Toy Story 4," the animated adventure sequel that has also been one of the biggest films of the summer. Now in its third weekend, the film has brought in another $34 million to boost its domestic totals to $306 million. Also another strong money-maker for Disney is their live-action remake "Aladdin," now in its seventh weekend and pulling $7.6 million for a domestic total sitting at $320 million.
Not as strong a debut this weekend but still solid counter-programming is the horror picture "Midsommer" from the director of last year's horror hit "Hereditary." Also debuting early in the week for that 4th of July crowd, the film has made $10 million for debuting in 2700 theaters. Not exactly a great premiere, but the good word of mouth may carry it for a while.
Check out the full top 10 box office results for the weekend below.
Spider-Man: Far From Home ($93,600,000)
Toy Story 4 ($34,300,000)
Yesterday ($10,750,000)
Annabelle Comes Home ($9,750,000)
Aladdin ($7,600,000)
Midsommer ($6,561,798)
The Secret Life of Pets 2 ($4,760,000)
Men in Black International ($3,635,000)
Avengers: Endgame ($3,100,000)
Rocketman ($2,775,000)