If you're curious what the next comic book movie is on the horizon, since one seems to come out every few months or so, DC Comics will be taking off early in 2020 with "Birds of Prey." In the tradition of 2018's "Aquaman," this latest film aims to strip off what didn't work during the failed DCEU and keep what worked. Specifically, this film is talking about the villain Harley Quinn. She was clearly the highlight of 2016's "Suicide Squad" while the rest of the film was a bit of a mess.
"Birds of Prey (And the Fantabulous Emancipation of One Harley Quinn)" will continue on the story of Harley Quinn (Margot Robbie) without, well, everything else from "Suicide Squad." The second trailer makes this split abundantly clear, showcasing how Harley cut Joker entirely out of her life, setting fire to the ACE Chemical plant that was most likely his hideout. Also shirked is the "Suicide Squad," given that no members seem to be showing up in this film, despite the fact that Harley will indeed return for the sequel of James Gunn's "The Suicide Squad."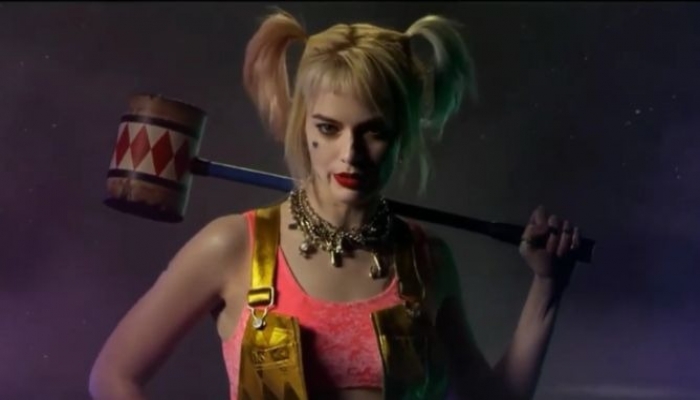 In this film, she'll be teaming up with a number of other female heroes familiar to the women ensemble of Birds of Prey from the comic books (and to a lesser extent the long-forgotten show on The WB). Her allies will be the likes of Huntress (Mary Elizabeth Winstead), Black Canary (Jurnee Smollett-Bell), and Rene Montoya (Rosie Perez) as they all band together to stop the evil crime boss Roman "Black Skull" Sionis (Ewan McGreggor). Unlike "Suicide Squad," this film is looking to be a more vibrant and giddy superhero picture.
Check out the trailer and read the synopsis below:
You ever hear the one about the cop, the songbird, the psycho and the mafia princess? "Birds of Prey (And the Fantabulous Emancipation of One Harley Quinn)" is a twisted tale told by Harley herself, as only Harley can tell it. When Gotham's most nefariously narcissistic villain, Roman Sionis, and his zealous right-hand, Zsasz, put a target on a young girl named Cass, the city is turned upside down looking for her. Harley, Huntress, Black Canary and Renee Montoya's paths collide, and the unlikely foursome have no choice but to team up to take Roman down. In the Warner Bros. Pictures film, Margot Robbie ("I, Tonya") returns as Harley Quinn, alongside Mary Elizabeth Winstead ("10 Cloverfield Lane," TV's "Fargo") as Huntress; Jurnee Smollett-Bell (HBO's "True Blood") as Black Canary; Rosie Perez ("Fearless," "Pitch Perfect 2") as Renee Montoya; Chris Messina ("Argo," TV's "Sharp Objects") as Victor Zsasz; and Ewan McGregor (upcoming "Doctor Sleep," the "Trainspotting" films) as Roman Sionis. Newcomer Ella Jay Basco also stars as Cassandra "Cass" Cain in her feature film debut.
"Birds of Prey (And the Fantabulous Emancipation of One Harley Quinn)" will be debuting in theaters on February 7, 2020.