Seeing their child graduate from high school is a joy every parent should experience. Unsure if the father of one student would make it to graduation, Oak Harbor High School in Ohio put on a special graduation ceremony for the man's son.
Terry Borowski's son Darien is a senior at Oak Harbor High School. Unfortunately, Terry is terminally ill and has spent the past two weeks in hospice care. He says his last wish is to see Darien walk across the graduation stage in May.
"That was the first thing that he said when he started getting a little weaker, 'I don't think I'm going to make it for graduation,'" shares Terry's wife, Michelle.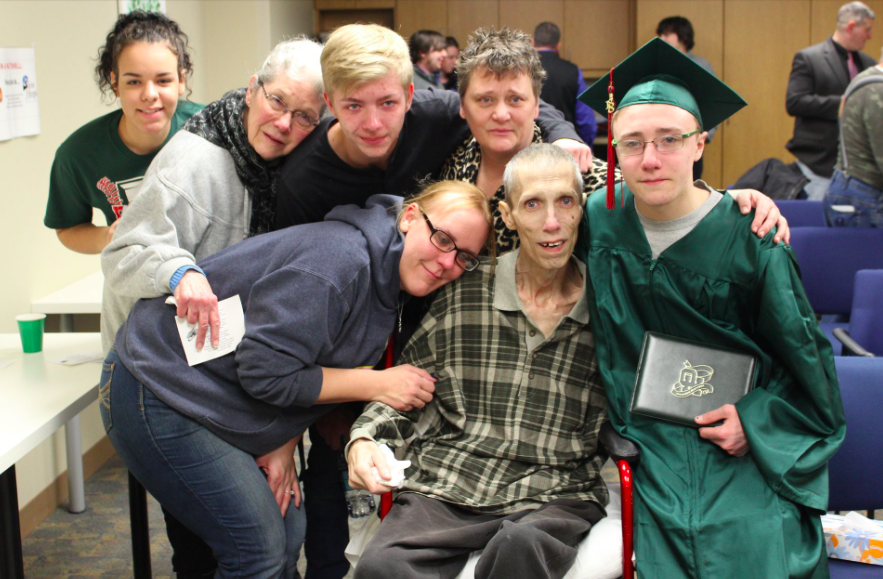 When Terry told Jennifer DeWitt, his social worker at his hospice center, that seeing Darien graduate from high school is his last wish in life, DeWitt set out to make that wish come true.
DeWitt reached out to Darien's school, and right away the school's principal, superintendent, and school board were on board with the idea of holding a special graduation ceremony.
"We'll do anything for our kids and their families," said Oak Harbor principal Cheryl Schell. "This was a no-brainer. I couldn't think of anything more important."
Schell helped to stage a graduation ceremony for Darien at Terry's hospice center. Terry, Michelle, and the rest of their family got to watch Darien, dressed in his full cap and gown, receive his high school diploma.
Until he saw Darien in his cap and gown, Terry didn't know the special ceremony had been planned. He says the surprise "meant the world" to him. After Darien threw his cap in the air at Terry's request, the two shared a hug.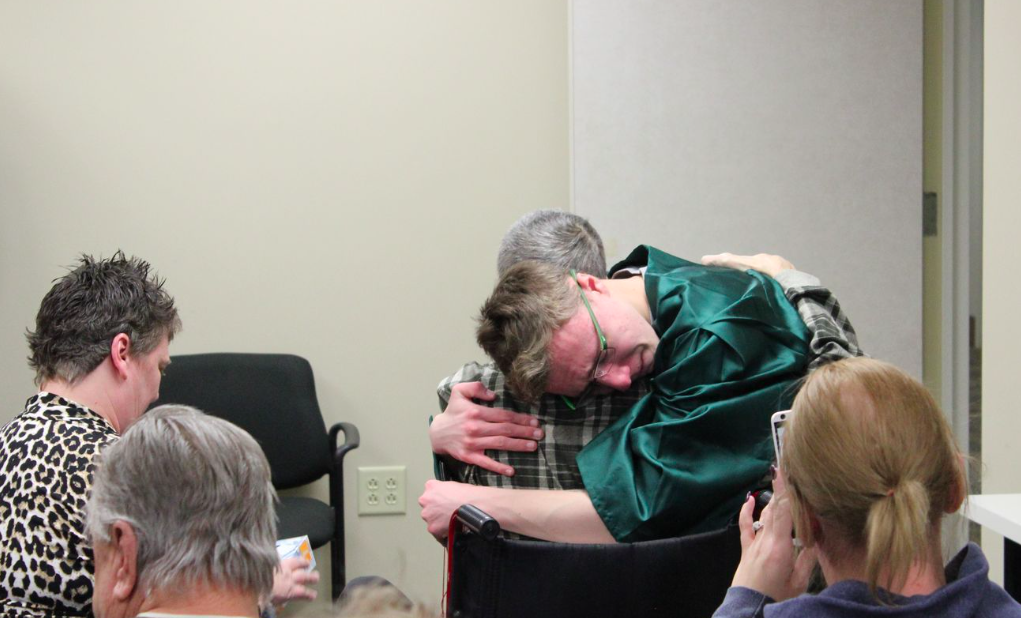 "Just seeing his father's face," said Schell, "it made us very happy we're here today."
Darien will still have to finish out the last few months of high school before attending college next fall. But he can do so knowing that his father got to watch him receive his high school diploma.
[Images via portclintonnewsherald.com]