There's no better destination for cooking lessons, recipe inspiration, or TV-worthy indulgent foods than the Food Network. Since the early 1990s, Food Network has been the go-to television channel for foodies and home chefs alike. With entertaining cooking shows hosted by famous chefs, exciting competitions, and introductions to new flavors and foods, tuning in to Food Network always offers something different.
By cooking on the Food Network, chefs like Emeril Lagasse, Rachael Ray, and Guy Fieri have become part of pop culture. With a combination of flair, fun, and delicious cooking, Food Network chefs like them have been wowing home cooks and viewers for decades. And when it comes to TV shows, Food Network doesn't exactly air anything controversial or scandalous — or does it?
While Food Network might seem like the least shocking TV channel currently on the air, it's much more scandalous than many viewers realize. The famous chefs who appear on the channel's shows may not face nearly as much gossip as your typical celebrities, but that doesn't exactly make them well-behaved.
In fact, Food Network has been rocked by some seriously shocking scandals over the years. From reputation-damaging lawsuits to inappropriate behavior off-camera to incredibly awful on-air moments, check out these scandals that shook Food Network's positive, pleasant reputation.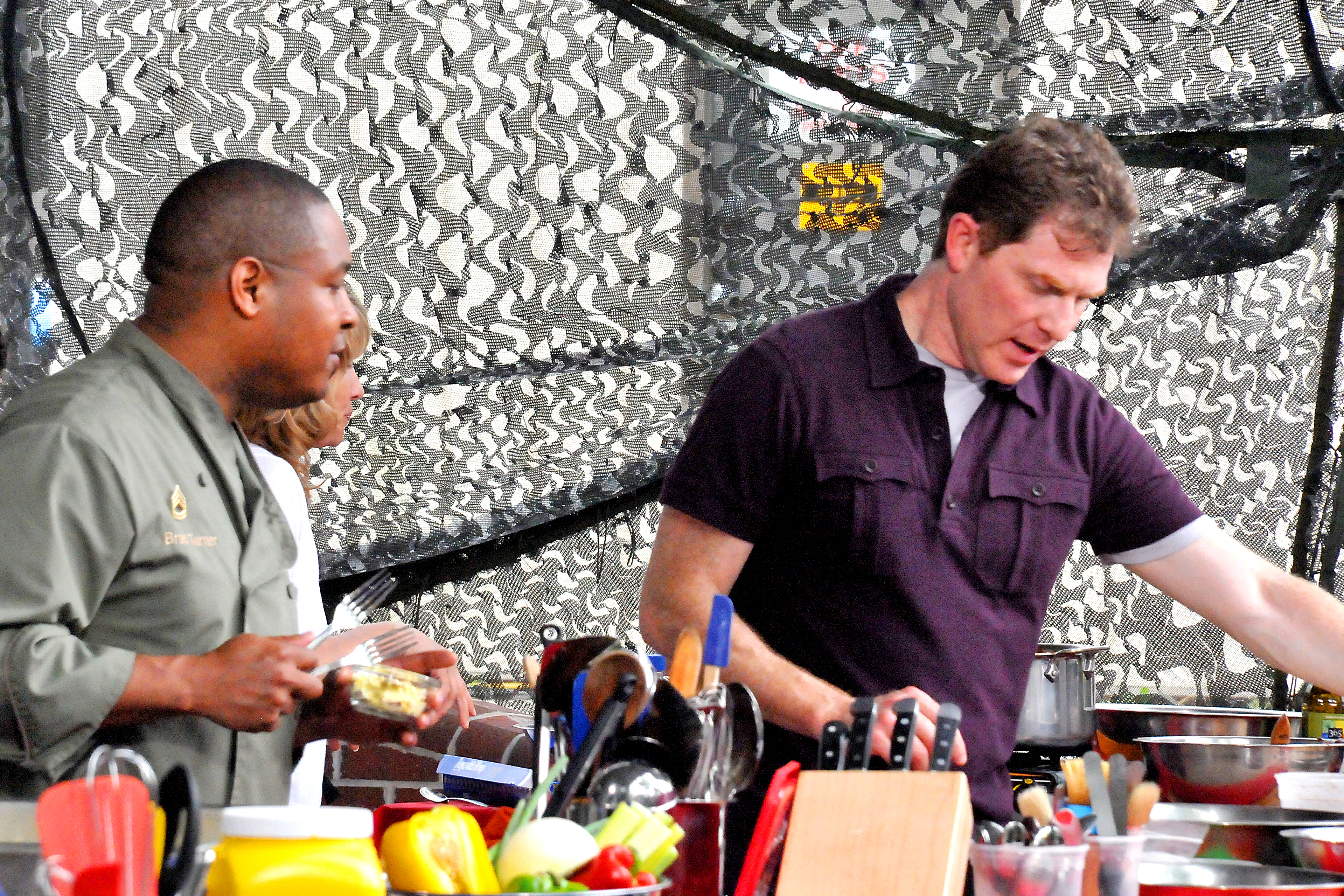 Paula Deen Used Racial Slurs
One of the biggest Food Network scandals is one that many people still can't forget: Paula Deen standing trial for using racial slurs.
In 2013, news headlines rocked the Food Network world when it was discovered that Paula Deen, a staple chef on the channel for years, was part of a race-based lawsuit. Employees at Deen's restaurant were suing the Southern comfort food chef for using the "N word."
And the scandal didn't get any better when Deen admitted she'd used racial slurs. Not only did Paula Deen admit that "of course" she used the word, but her apology fell flat when she tried to justify her use of the slur by explaining she'd grown up in the segregated South. To no one's surprise, Food Network quickly took Paula Deen's shows off air.
John Besh Pressured One of His Employees into an Affair
John Besh used to be a very familiar face on many different Food Network shows. A famous Southern chef and an owner of the Besh Restaurant Group, John Besh was considered one of the network's top stars and experts.
And because of that, Besh appeared in countless episodes of popular Food Network shows. However, in 2017, the chef faced a huge scandal: he was accused of sexual harassment. But it wasn't just one accusation. John Besh was accused by 25 of his restaurant employees — and those employees argued that sexual harassment was rampant at every part of the Besh Restaurant Group.
This scandal got even worse when another of Besh's employees filed a separate lawsuit. That employee claimed that Besh coerced her into an affair. And when Besh admitted it, acknowledging that he'd cheated on his wife and had a relationship with his employee, Food Network quickly cut ties with him. The channel was so ready to end its relationship that it actually cut John Besh out of a January 2018 episode of Iron Chef Showdown, completely erasing him from all footage.