Supreme Court Justice Ruth Bader Ginsburg found herself back in the public eye, or at least the movie theater, last year with films that highlighted her legacy. Such films included the documentary "RBG" and the biopic "On The Basis of Sex." But we're not finished with Ruth yet as she now takes a smaller role in a movie about toys.
Yes, Ruth Bader Ginsburg will indeed be playing herself in the upcoming animated film, "The LEGO Movie 2." Director Mike Mitchell spoke with USA Today about her casting and why she was chosen for a cameo:
"These movies are so full of surprises. And we were thinking, 'Who's the last person you would think to see in a Lego film as a minifig?' Ruth Bader Ginsburg!"
So if your first words upon seeing this article were that you didn't expect this, well, that's what Mitchell was counting on. It was a stunt he thought was unexpected and was a huge fan of Ginsburg, hoping she'd say yes to being in such a film.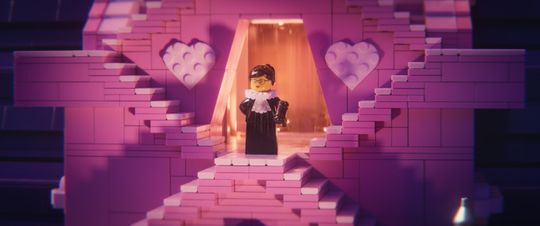 "She said, 'Of course, I'd love to be a Lego figure. That would be cool."
Also providing voices for the toy-centric sequel will be familiars and additions of Chris Pratt, Elizabeth Banks, Tiffany Haddish, Will Arnett, Stephanie Beatriz, Charlie Day, Alison Brie, Nick Offerman, and Maya Rudolph. Check out the synopsis and trailer below:
The citizens of Bricksburg face a dangerous new threat when LEGO DUPLO invaders from outer space start to wreck everything in their path. The battle to defeat the enemy and restore harmony to the LEGO universe takes Emmet, Lucy, Batman and the rest of their friends to faraway, unexplored worlds that test their courage and creativity.
"The LEGO Movie 2" will be in theaters February 8th, 2019.