If you're anything like me, you're always on the hunt for new ideas to answer the dreaded "What's for dinner?" question. This flavorful dish is a mash up of the American classic hearty cowboy chili and meat ragu in spaghetti sauce.
Chicken, garlic, fresh herbs, and two different kinds of cheeses all work together to make your taste buds happy. The result is a delicious stick-to-your-ribs dish sure to please even the most discriminating cowpoke.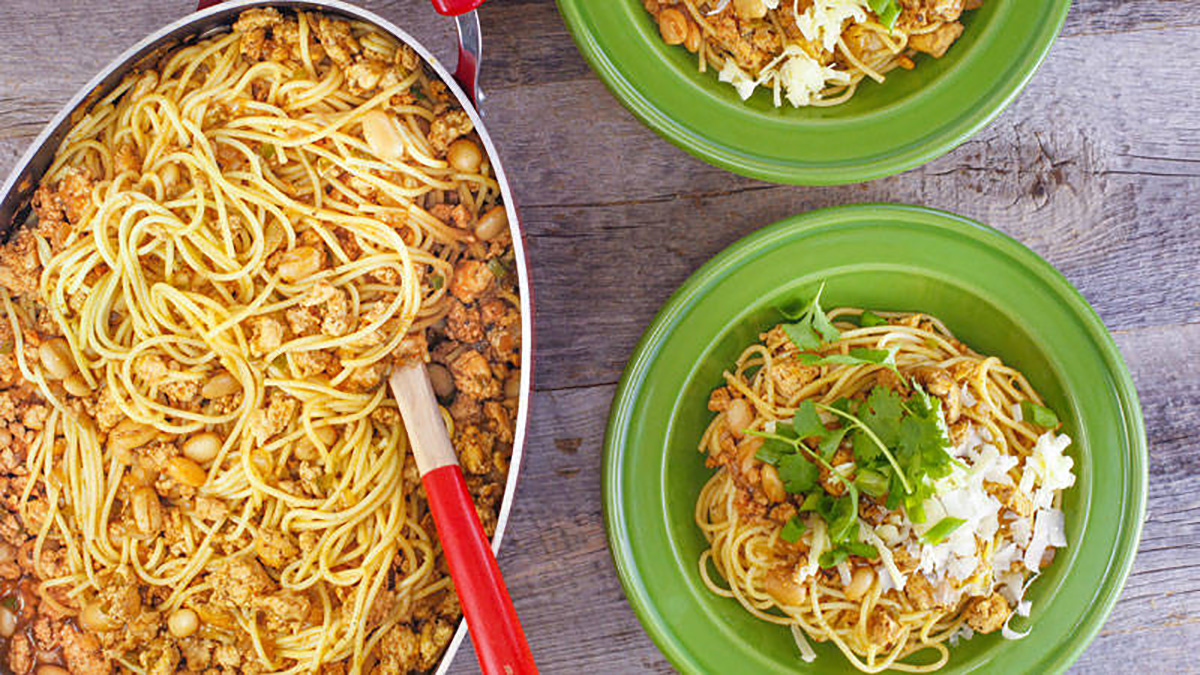 Chicken Chili Cowboy Spaghetti
Ingredients
2 tablespoons olive oil
1 pound ground chicken
Salt and pepper
2 jalapeño peppers, with the ribs and seeds removed, finely chopped
1 small onion, finely chopped
4 cloves garlic, finely chopped
1 rounded tablespoon (a rounded palmful) cumin
1 tablespoon (a scant palmful) Ancho chili powder
1/2 tablespoon (half a palmful) coriander
1 teaspoon Mexican oregano
1 tablespoon Worcestershire sauce
1 tablespoon light brown sugar
1 cup chicken stock
1 can white beans, drained
1 pound spaghetti
A small handful cilantro or flat leaf parsley, chopped
Grated sharp white cheddar and Parm cheese, combined, for topping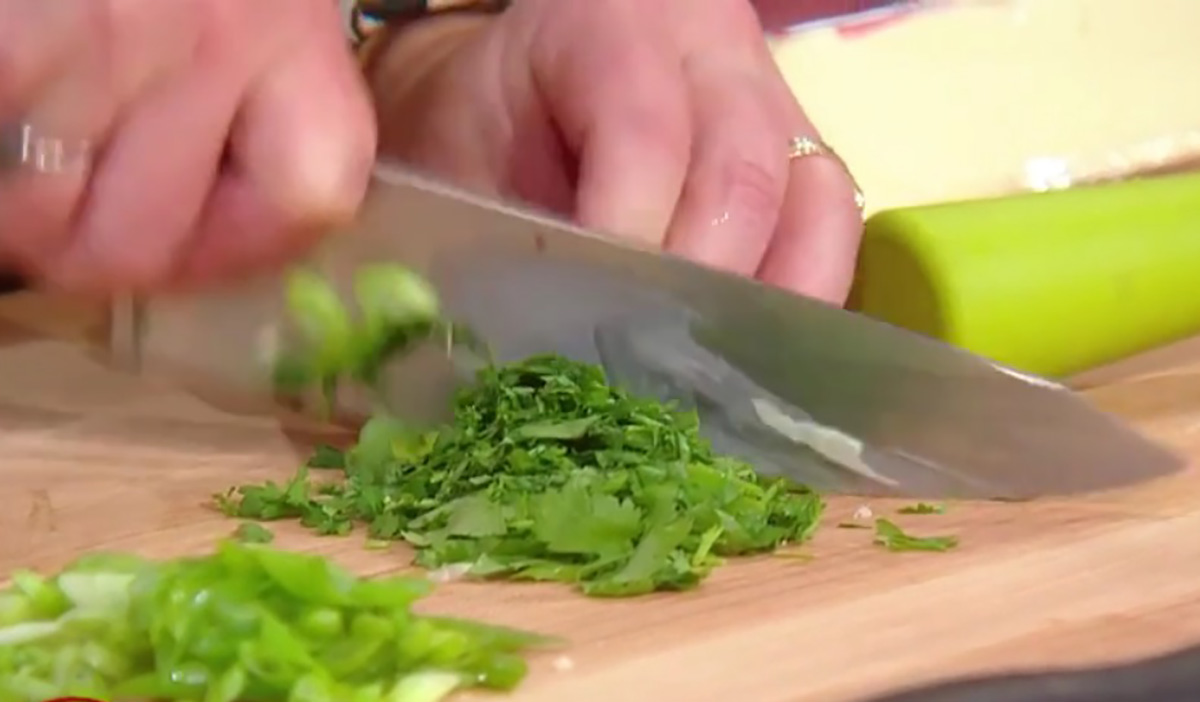 Directions
Bring a pot of water to a boil for the pasta.
Heat a large skillet over medium-high heat with olive oil. Add chicken and season with salt and pepper. Cook until lightly brown and crumble. Add the jalapeño, onions, garlic, cumin, chili powder, coriander, oregano and Worcestershire sauce. Stir in the light brown sugar and stock, then add the beans; reduce heat to low.
Salt the boiling water and cook pasta to one minute shy of the suggested cook time. Add half a cup of cooking water to the sauce before draining pasta. Add drained pasta to sauce along with the cilantro or parsley, and a few handfuls of grated cheese. Toss to combine and adjust salt and pepper. Pass more cheese at the table. Giddyup!