If you're a child of the 80s or 90s, then you know what a Dunkaroo is. The coveted treat that would give you the ultimate bargaining position at any lunch table has been discontinued in the United States for five years now, but it still holds a sweet, sweet place in our hearts.
While it might not be as easy as going to the store and picking up a box (or 10), it's actually pretty easy to whip up your own batch and take a stroll down memory lane.
Step One: The Cookie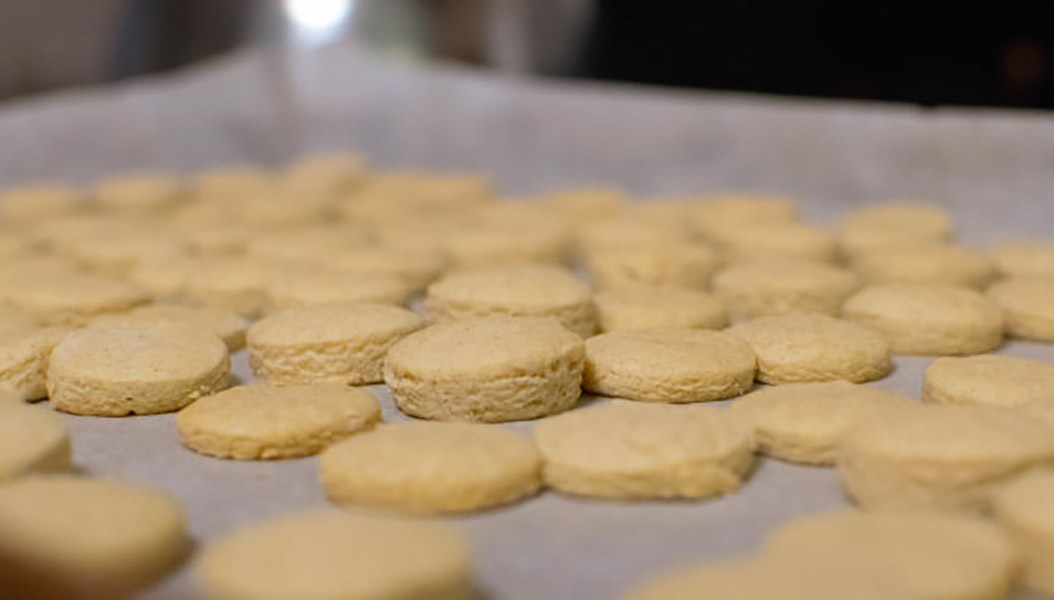 Ingredients
1 ¼ cups all-purpose flour
1 teaspoon baking powder
1 teaspoon baking soda
½ teaspoon cinnamon
¼ teaspoon salt
¼ cup butter
⅓ cup light brown sugar
1 large egg
½ teaspoon vanilla
Instructions
Sift the flour, powder, soda, cinnamon, and salt in a small bowl and set it aside. Cream the butter and brown sugar until fluffy, which should take about 3 minutes. Add the egg and vanilla and mix until combined. On a low speed, add the flour mix in batches, waiting until incorporated to add more.
Once all the flour is added and combined, form your cookie dough into a disc, wrap it tightly in plastic wrap and refrigerate for at least 2 hours. Like most doughs, it can keep a day or two in the refrigerator or be frozen. Preheat your oven to 350 degrees and line a cookie sheet with parchment paper.
Flour a flat dry surface and roll the dough out to ⅛ inch thick. Use a cookie cutter (ideally in the shape of a small kangaroo, but a circle is fine too) to cut out the cookies. Bake the cookies until the edges are golden brown, about 5-7 minutes. Once they're done, transfer them to a rack to cool.
Step Two: The Dip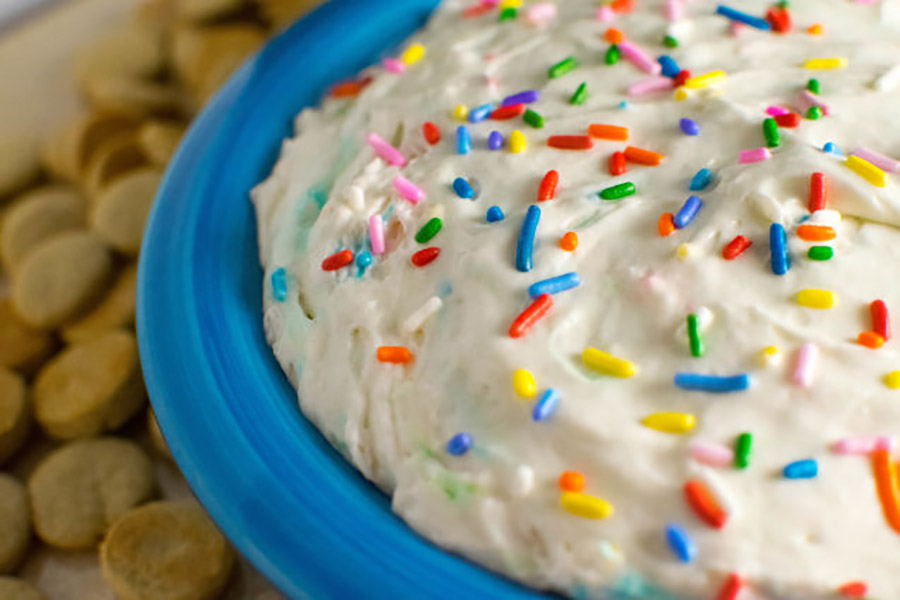 Ingredients
1 box of "Funfetti" style cake mix — seriously
6 oz. of "whipped topping", typically found in your grocer's freezer
2 cups of plain, full-fat yogurt — Not Greek
Rainbow sprinkles
This is the easiest dip you'll ever make, and I want you to keep it a secret. Talk it up like it's some big effort thing that takes a while. Because all you need to do is: Combine the ingredients in a bowl and stir until smooth. Chill for 4 hours before liberally garnishing with sprinkles.
Step 3: The Fun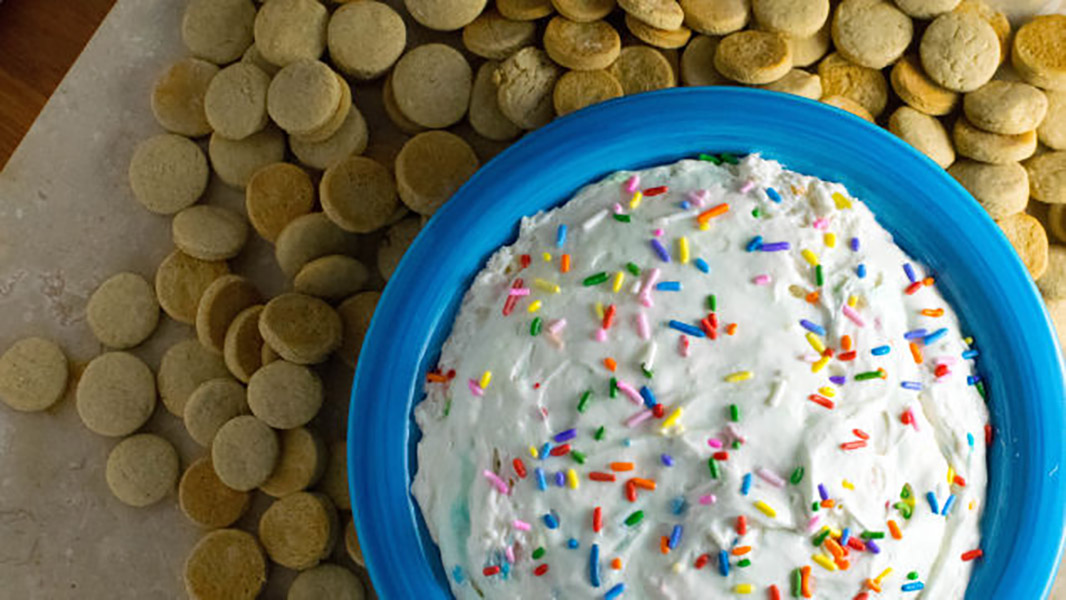 What comes next is pretty obvious. Savor the first one, and then scarf down another 30 or so.
For an even sweeter variation on the cookies, you could glaze them once they've cooled. Whisk ¾ cup sugar with ¼ cup water in a saucepan and boil until the sugar is dissolved and the glaze is clear. Allow the glaze to cool to slightly above room temperature before lightly brushing over the cookies. Allow the glaze to dry for an hour.
If you're in the mood for chocolate (and who isn't?), try substituting brownie mix for the Funfetti cake mix in the dip.